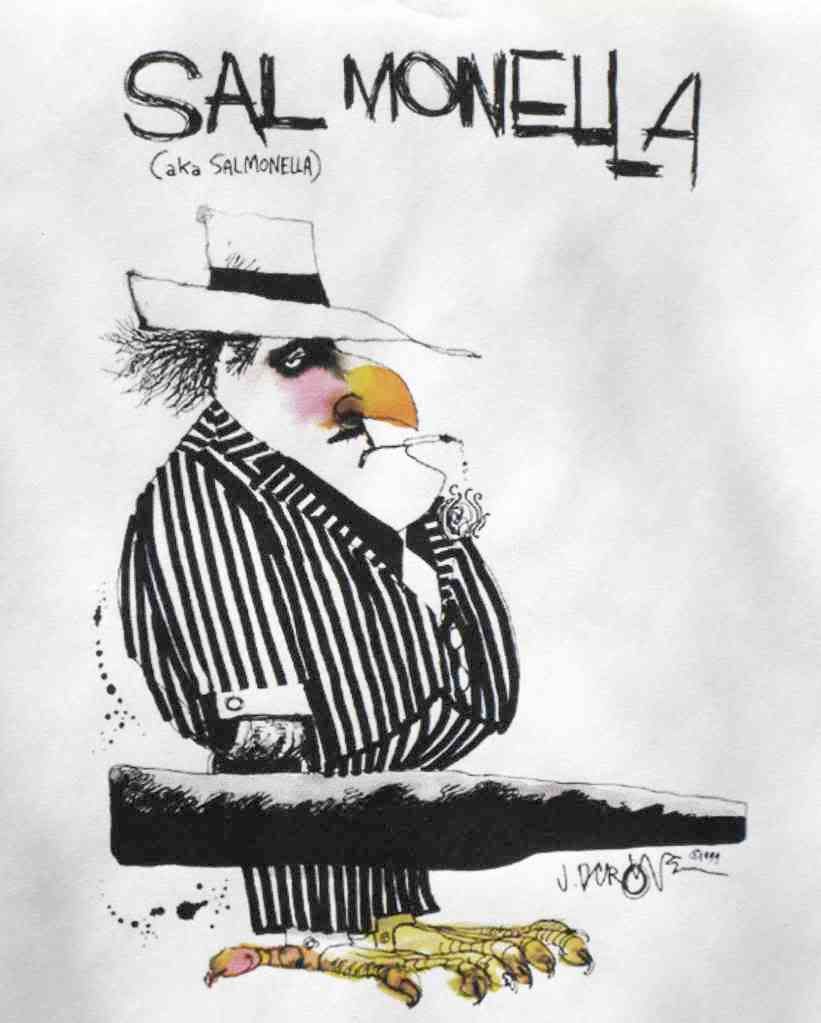 "[T]he largest outbreak of

Salmonella

infections...since 1993."



"The outbreak was discovered in early April ... but the number of reported cases has been particularly high in May and June."



"[A]n unusually large outbreak of gastrointestinal illness caused by

Salmonella

..."



"The results of these investigations indicate that the outbreak may be caused by several types of food vehicles."
If these statements sound familiar, they shouldn't. The above quotes are excerpts from an article in this week's edition of
Eurosurveillance
, and the outbreak in question is in Denmark.
The Danish
Salmonella
outbreak actually began in February, but was discovered in April when genetic fingerprinting connected a number of isolates of
Salmonella
Typhimurium that had been submitted to the
Statens Serum Institut for detailed phage and molecular typing.
I first reported on this outbreak
a week ago
, after
CBC News
carried an item on the story. At that time, There were 330 confirmed cases at that time, and the Danes were estimating that this probably represented less than 10% of the actual number of people infected.
As of July 7th, there are 366 lab-confirmed cases; the outbreak is on-going, but has not spilled over the border into any neighboring countries.
There are some interesting parallels between the Danish outbreak and the on-going
Salmonella
Saintpaul outbreak in the United States.
Both outbreaks are unusually large, and of an unusually long duration.
Both outbreaks are caused by a relatively uncommon strain of

Salmonella

.
Both outbreaks are essentially nation-wide, although the incidence varies in different regions.
In neither outbreak have the health authorities been able to pinpoint a source of the contamination.
There are also significant differences, both in the nature of the outbreaks and in the way in which each national health authority has disseminated information to the public.
CDC, to its credit, has been updating the public several days a week on the status of the oubreak. The Danish government, as far as I can tell, has not.
The Danes, to their credit, have presented their data in a format that shows clearly the onset profile of new cases. The CDC has not.
The per capita number of cases in the Danish outbreak is far higher than in the US outbreak – 67 cases/million in Denmark versus approximately 3.5 cases/million in the United States.
The US outbreak is suspected of a linkage to produce, which may or may not have been imported. The Danish outbreak is suspected of a linkage to one or more meat – most likely pork – products.
And one final similarity. There's a good chance that both outbreaks will die a natural death without either health authority having pinpointed the exact source of the contamination.