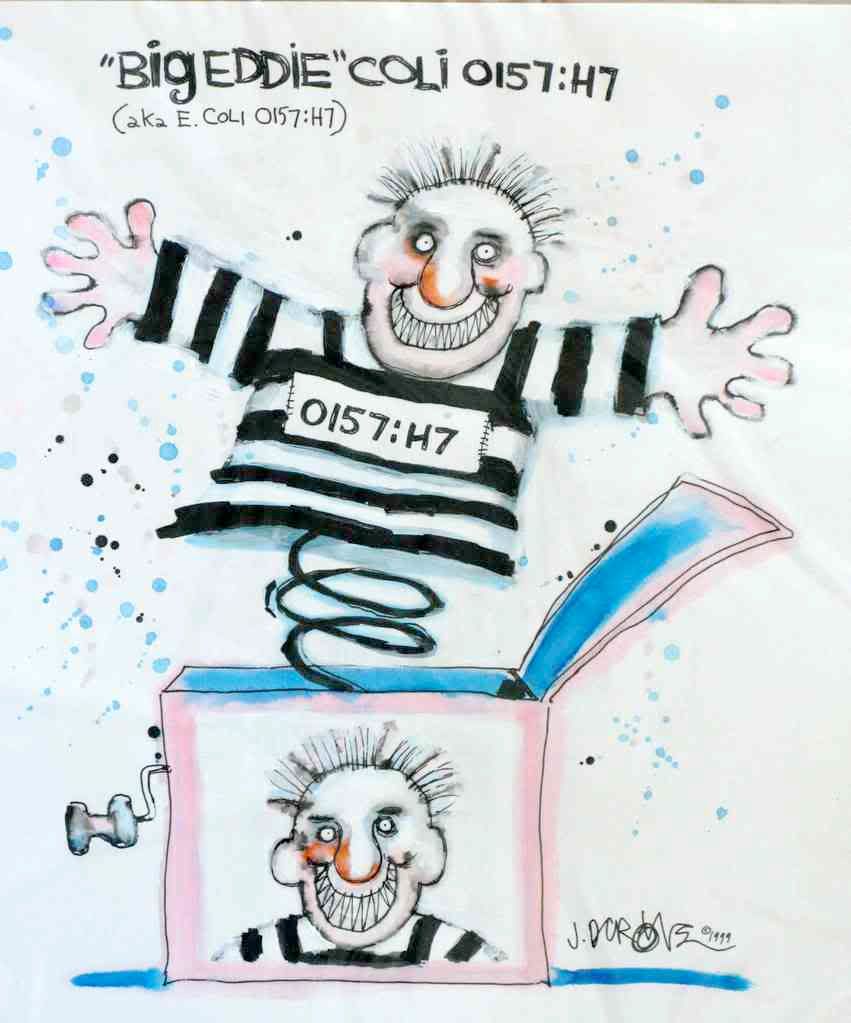 Did anyone outside of the state of Nebraska notice the
E. coli
O157:H7 outbreak that occurred in Sarpy County in late March?

According to Michael O'Connor
, staff writer for the Omaha World-Herald, at least 14 people were infected with
E. coli
O157:H7 after attending a private gathering at a local reception hall on March 26th. Four of the victims were hospitalized.
Dr. Tom Safranek, Nebraska's epidemiologist, was quoted in the article as saying that the outbreak was linked to roast beef that was prepared in a private home and served at the reception. USDA was trying to trace the source of the roast beef.
At the time O'Connor's article appeared, health investigators hadn't determined whether the beef was already contaminated at the time it was purchased, or whether it became contaminated during or after preparation. As far as I can tell, no follow-up reports have been published.
The Sarpy County outbreak occurred well before the start of the multi-state outbreak that is now in progress. But I'm left wondering whether there might be a connection. Has anyone thought to compare the genetic profile of the Sarpy outbreak strain with that of the Ohio/Michigan/Georgia outbreak strain of
E. coli
O157:H7?