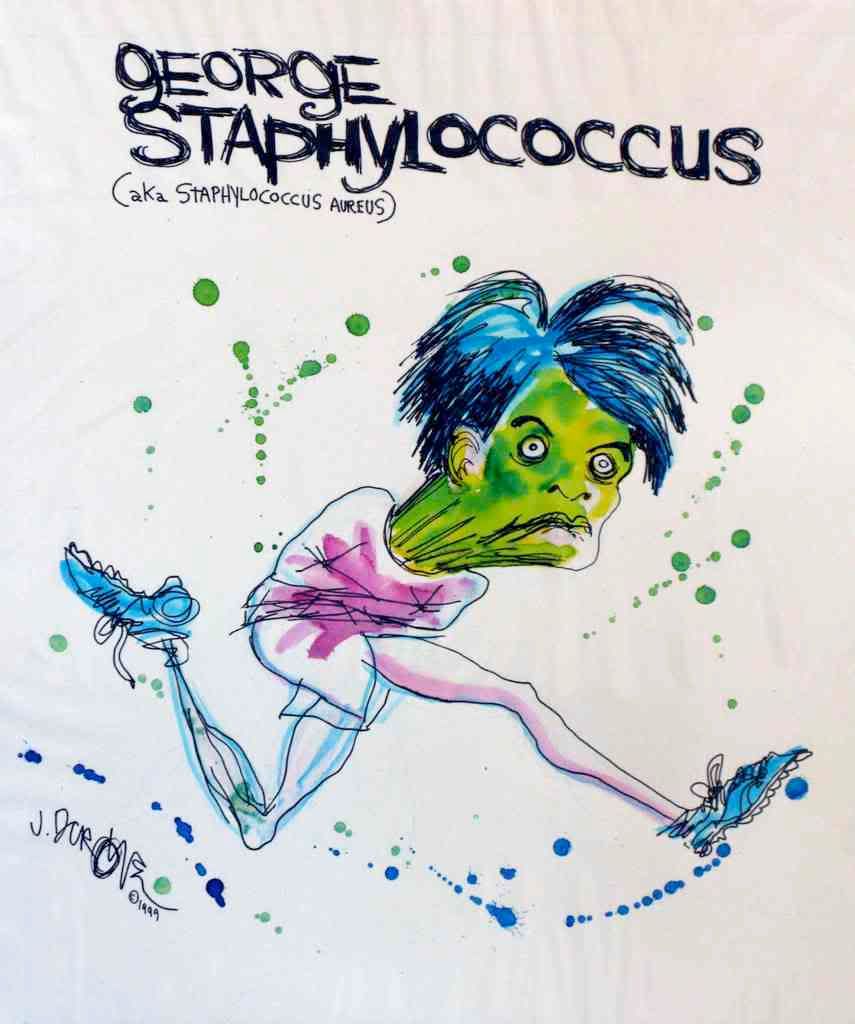 Our virtual travel this week consists of four stops, and includes one very unusual outbreak – gastrointestinal anthrax.
Stockholm, Sweden
A two-year-old child died late last week after becoming infected with
enterohemorrhagic

E. coli
. The child, who became ill just over a week ago, succumbed a few days after her symptoms appeared. Health officials do not yet know how the little girl contracted her infection.
The last fatality caused by this microbe in Sweden occurred in 2005. The country usually experiences approximately 100 cases of enterohemorrhagic
E. coli
infections by mid-year, and this year has been no exception. The pathogen can be transmitted by direct contact with infected animals – on farms or in petting zoos – by eating contaminated food, or by direct contact with the feces of an infected individual.
Masantol, Philippines
More than 100 participants at a "thanksgiving party" became ill last month after enjoying a spaghetti dinner. The victims complained of stomach aches, vomiting, nausea, and diarrhea the morning after attending the Sunday evening dinner. More than one-third of the people were treated in hospital and released. Health authorities did not name the microbe that caused this outbreak, but the symptoms are consistent either with
Clostridium perfringens
or
Bacillus cereus
.
Hong Kong
The Centre for Health Protection (CHP) reported two restaurant-food poisoning investigations. On
June 30th
, 13 people fell ill after eating lunch on a boat trip the day before. Three of the victims were admitted to hospital for treatment, while several others were treated by private doctors.
CHP announced an investigation into two additional food poisoning incidents on
July 2nd
. Twenty-five individuals complained of abdominal pain, diarrhoea, vomiting and fever after patronizing a Mong Kok hotel buffet on June 30th. In a separate incident, 13 people became ill with similar symptoms after consuming food purchased from a "food premises" in the Central district of Hong Kong. Several victims from both incidents sought treatment for their symptoms.
Separately, Hong Kong's Food & Environmental Hygiene Department (FEHD)
lifted closure orders
from two sushi restaurants (Itacho Sushi on Hennessy Road, Wan Chai, and Itamae Sushi on Hoi Yuen Road, Kwun Tong) that had been implicated in food poisoning incidents earlier in June. The restaurants were allowed to reopen after undertaking a thorough cleaning and disinfection, and upgrading their workflow procedures.
Finally,
FEHD ordered
a restaurant on Man Nin Street in Sai Kung to close for cleaning and disinfection after the outlet was found to be the source of two food poisoning incidents, involving 26 people in June and early July. The restaurant will remain closed until FEHD is satisfied that it has corrected its health and sanitation deficiencies.
Ha Giang Province, Viet Nam
Two people died, and more than 400 were sickened in this northern province after eating meat from anthrax-infected animals – the result of good intentions gone terribly wrong.
The owners of two cows, which had died of unknown causes, shared their meat with 90 families in Po Qua Hamlet on June 21st. All those who ate the meat complained of vomiting, stomachache and swollen legs. In addition to the two fatalities, three more victims are in critical condition.
Local authorities are working to contain the anthrax outbreak that has hit cattle in this district. And they have cautioned residents against eating meat from the infected animals.
And thus ends another leg of our world tour.