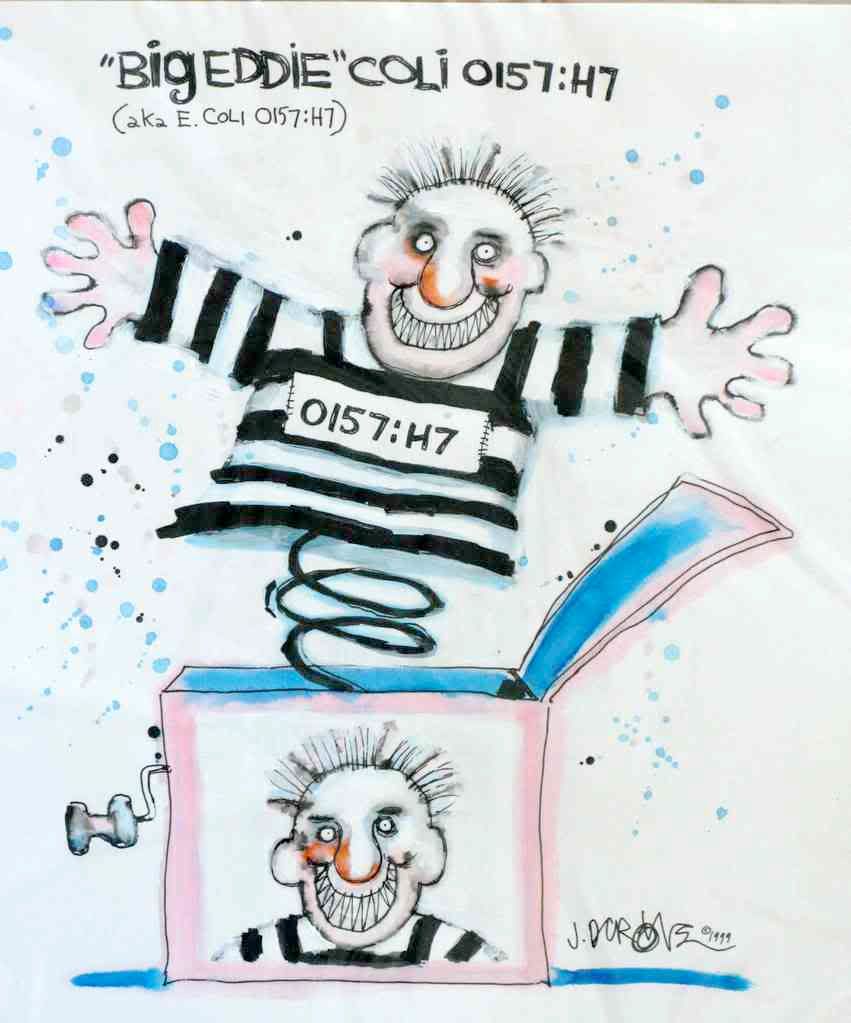 CDC finally got the word. In its
E. coli
O157:H7 outbreak update,
released late this afternoon
, the agency added Georgia to the list of states affected by the outbreak linked to beef and beef trimmings supplied by Nebraska Beef. That company recently recalled approximately 5.3 million pounds of beef in response to the outbreak.
The tally of victims, according to CDC, now stands at 45 people in six states: Georgia (1), Indiana (1), Kentucky (1), Michigan (20), New York (1), and Ohio (21). Twenty-three people have been hospitalized – one with hemolytic uremic syndrome.
But there are some discrepancies between the CDC report and information that has been released by Michigan and by the Southwest Georgia Public Health District 8-2.
CDC recognizes only 20 lab-confirmed cases in Michigan. As long as a week ago (July 9th), the
Michigan Department of Community Health
reported 22 lab-confirmed cases, of which 12 were hospitalized.
Even more glaring is the difference between CDC and county data in the Georgia outbreak cluster. CDC has acknowledged just one case from Georgia, whereas the
Public Health District
has reported 8 confirmed cases and 4 probable cases.
All of the Georgia cases are linked to the Barbecue Pit restaurant, which purchased meat – through a distributor – that originated with Nebraska Beef. A sample of ground beef obtained from the restaurant was found to be contaminated with the outbreak strain of
E. coli
O157:H7.
How many more states have experienced either sporadic cases – or clusters – of
E. coli
O157:H7 illness that are part of this same outbreak?