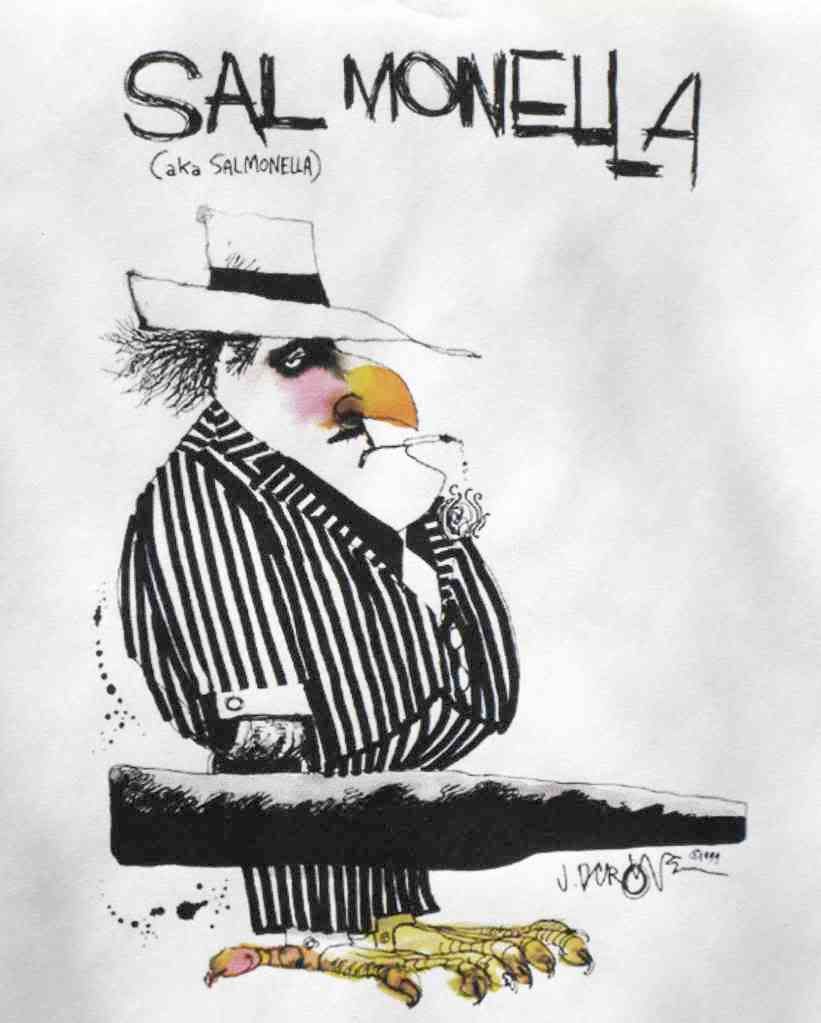 CDC reported yesterday evening
that the
Salmonella
Saintpaul outbreak has infected at least 991 people – 275 or more of them between June 1st and June 25th. One hundred ninety-four people have been hospitalized and there has been one death attributed to the outbreak.
Forty-one states and the District of Columbia have now reported at least one lab-confirmed case. And
four Canadians
– two from Alberta and two from Ontario – have also been infected by the outbreak strain. The
two Albertans
became ill after returning from a business trip to Texas; one of the Ontario victims also had traveled to the United States before falling sick.
I have been looking back at the archived outbreak reports on the CDC website to try to determine whether or not this epidemic has peaked. Unfortunately, the data are not broken down by date of onset. CDC simply is reporting the total number of cases, and – beginning with the June 30th report – the number of cases with an onset date on or after June 1st.
Between June 30th and last evening's report, the total number of cases rose from 851 to 991 – an increase of 140 cases. The number of cases with an onset date in the month of June rose to from 173 to 275 – an increase of only 102 cases. Thus, older cases are still coming out of the closet.
But there is no way to tell, based on CDC's data presentation, how many of the 102 "newest" cases developed in early June, and how many are recent onset – that is, June 25th. CDC apparently has decided that this information should not be disseminated. Otherwise, those of us on the outside of this investigation might actually be able to figure out what's going on.