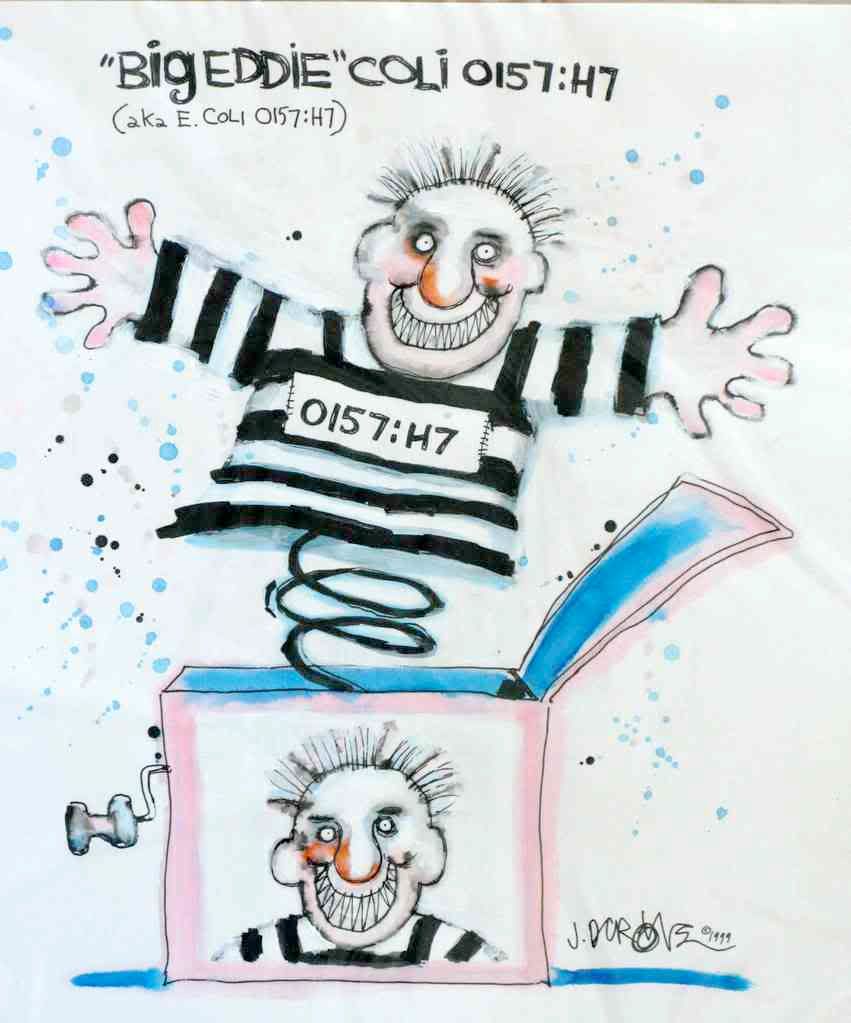 CDC has posted
updated totals for the
E. coli
O157:H7 outbreak that, according to the agency, is still limited to Ohio and Michigan. As of 5pm (EDT) yesterday, CDC acknowledges 40 lab-confirmed cases of
E. coli
O157:H7 – 21 from Michigan and 19 from Ohio. Twenty-one people have been hospitalized, one of them with kidney failure.
All of the cases are linked by genetic fingerprinting to each other and to contaminated ground beef. The ground beef was prepared using beef and beef trim supplied by Nebraska Beef, Ltd. As a result,
that company has recalled
more than 530,000 pounds of potentially contaminated beef products.
While the cases of
E. coli
O157:H7 appear at this time to be confined to Ohio and Michigan, CDC and state health agencies are examining the possibility that the outbreak is more widespread. There is, for example, a current outbreak under investigation in
Southwest Georgia
.
The extent to which potentially contaminated meat was distributed nationally is becoming more clear. For example,
Ralph's Supermarkets
– part of the Kroger empire – has recalled ground beef sold in its Southern California stores. And there will probably be more recalls to come, as federal agencies, meat grinding establishments, and retailers continue to navigate back through their purchasing and distribution records.
If you have purchased ground beef, or pre-formed ground beef patties, please check the recall notices published by The Kroger Company (which includes Ralph's) and Giant Food Stores. Links to these notices can be found
in my post of earlier today
.