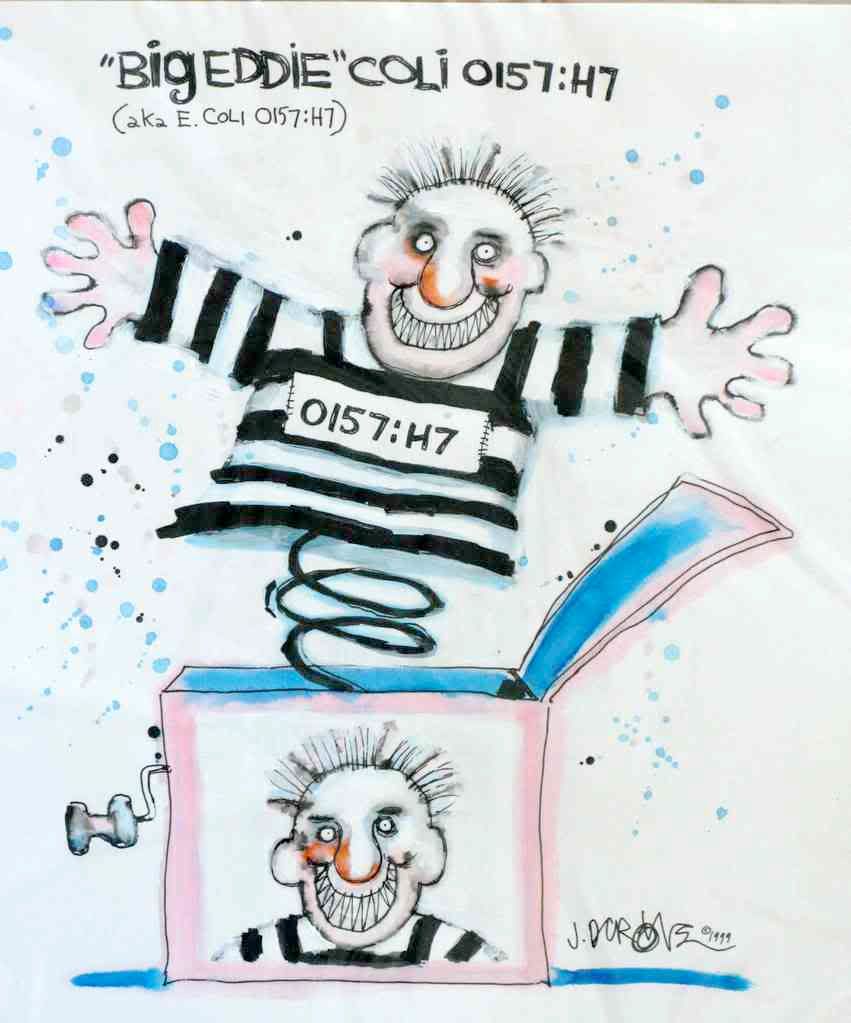 In reaction to the confirmed detection of the outbreak strain of
E. coli
O157:H7 in a sample of ground beef sold by a Kroger store in Ohio,
The Kroger Company has just announced
a voluntary recall of
"...all ground beef products that were sold between May 21 and June 8, 2008 at its stores throughout Michigan and in central and northern Ohio (Columbus and Toledo areas)."

In its press release, Kroger requests customers to check their freezers and to return unused ground beef to the store for a refund or replacement. None of the suspect ground beef is available for purchase at Kroger stores at this time.
The company is cooperating with USDA efforts to trace back the source of the contaminated meat. Customers with questions about the recall can contact Kroger toll-free at (800) 632-6900.