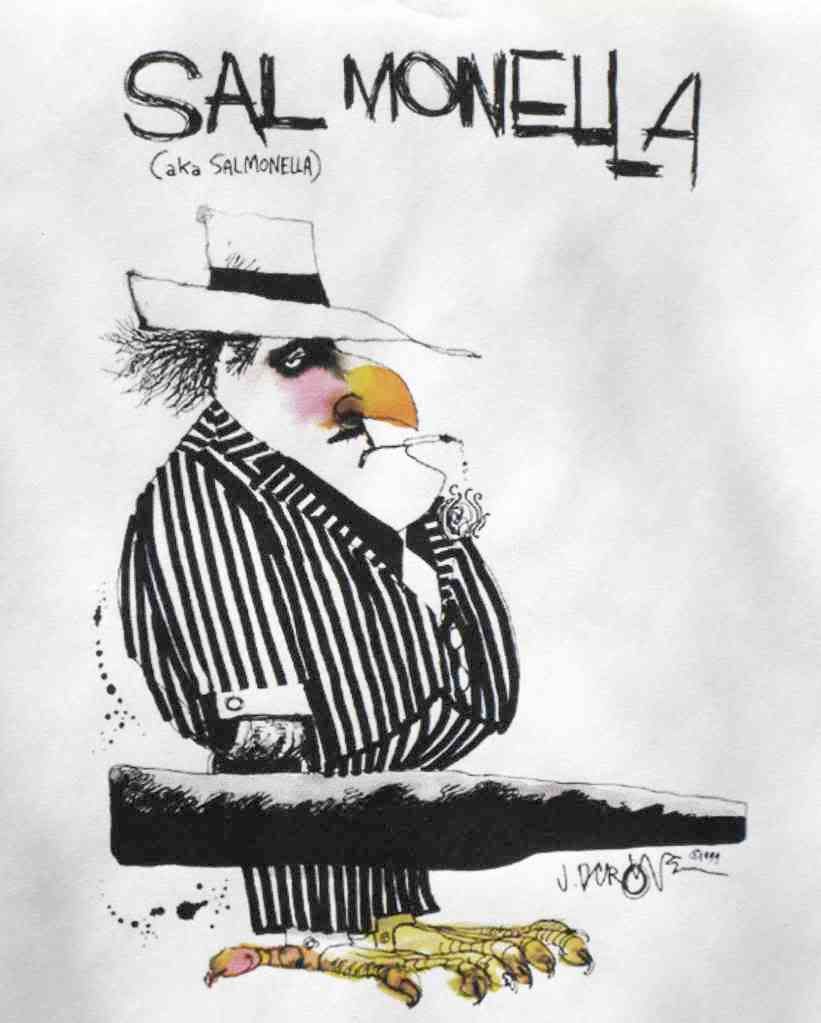 CDC has updated
the totals on the
Salmonella
Saintpaul outbreak that has been oozing its way amoeba-like across the United States since mid-April. As of last evening, the agency reports 167 confirmed cases in 17 states. Twenty-three people have been hospitalized. According to CDC, there have been no fatalities reported so far.
But
Bill Marler reported
in his blog yesterday evening that a Houston cancer patient, who was hospitalized with severe nausea, high fever and diarrhea after becoming infected with the outbreak strain of
Salmonella
Saintpaul, has since died. Texas Health officials, according to Marler, confirmed the death but declined to attribute it to the
Salmonella
illness.
Meanwhile,
FDA has added
several more US states to the "safe" list – tomato-growing areas that investigators have cleared from suspicion. Here is a complete list of US and international growing areas that are NOT implicated in the
Salmonella
Saintpaul outbreak as of June 9th:
Alabama, Arkansas, California, Georgia, Hawaii, Louisiana, Maine, Maryland, Minnesota, Mississippi, New York, Nebraska, North Carolina, Ohio, Pennsylvania, South Carolina, Tennessee, Texas, West Virginia, Belgium, Canada, Dominican Republic, Guatemala, Israel, Netherlands, Puerto Rico
As
I reported yesterday evening
, major restaurant chains and food retailers have responded to the FDA's nationwide warning by suspending the use of suspect raw tomatoes in restaurant meals and by withdrawing those tomatoes from retail produce displays.
According to a story in
this morning's Washington Post
, Safeway, Giant Food, Harris Teeter and Wegmans have all suspended sale of the varieties of tomatoes that may be the source of the
Salmonella
outbreak. Harris Teeter plans to restock promptly with tomatoes from one or more of the "safe" growing areas identified by FDA. McDonald's, Subway and Burger King are among the restaurant chains that have temporarily removed the suspect varieties of tomatoes from their menus.
Thursday will mark the first anniversary of the introduction of
FDA's Tomato Safety Initiative
. The multi-year program was introduced after the United States experienced 12 tomato-related outbreaks of
Salmonella
illness in the space of ten years. Many of those outbreaks were traced to tomatoes that had been grown in Florida and the coastal areas of Virginia.
FDA began visiting Virginia growers in mid-2007, and
announced on March 31st
that it would begin its Florida visits this year. In both cases, FDA personnel are working in cooperation with the appropriate state agencies to encourage grower compliance with Good Agricultural Practices and sanitation programs. Interestingly, both Florida and Virginia are still in contention as possible sources of the contaminated tomatoes.
As long as contaminated tomatoes remain on the market, this outbreak will continue to expand – in numbers of victims and geographically. Until government investigators have identified with certainty the source of the tomatoes that are spreading
Salmonella
Saintpaul, consumers would be wise to limit themselves to those varieties of tomatoes that have been identified as safe: grape tomatoes, cherry tomatoes, tomatoes still attached to their vine, and home-grown tomatoes.