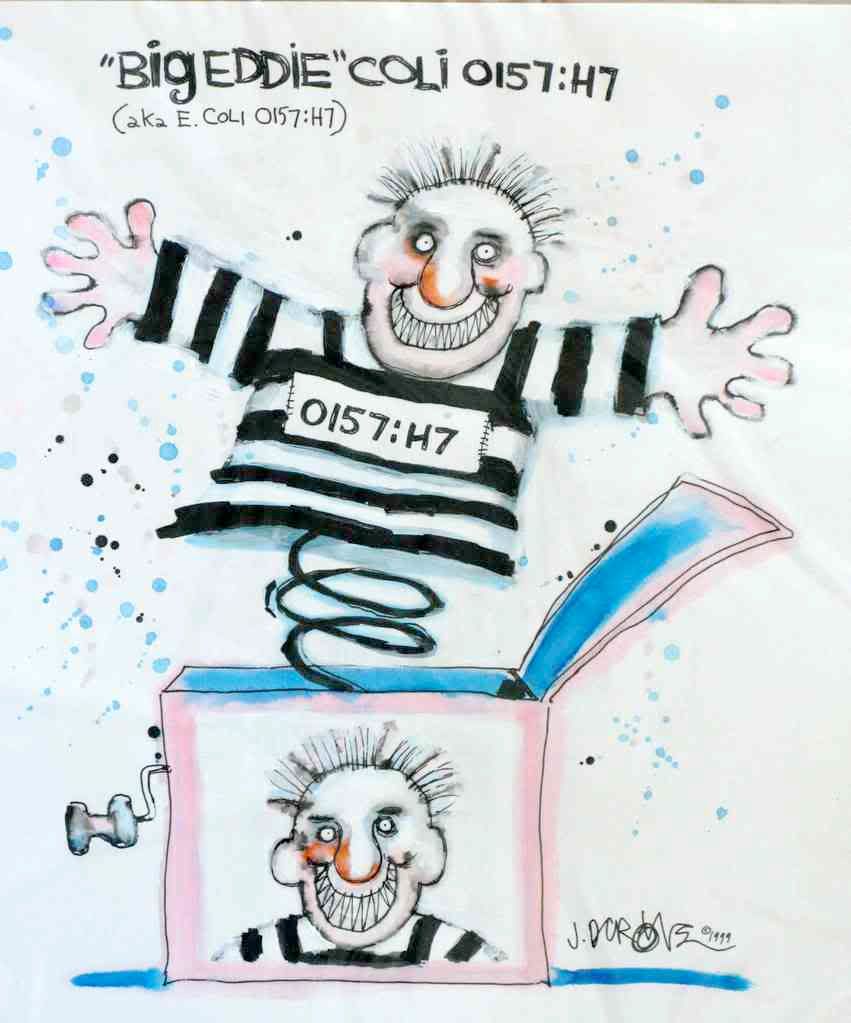 Health officials in Ohio and Michigan, along with representatives of USDA and CDC, continue to investigate an outbreak of
E. coli
O157:H7 that has sickened at least 15 people in Michigan and 19 in Ohio. Ten of the 15 Michigan victims have been hospitalized. The identical strain of
E. coli
O157:H7 is responsible for the illnesses in both states.
The
Michigan Department of Community Health
reported yesterday that more than half of the patients in that state purchased and consumed ground beef from Kroger Food Stores. Officials are continuing their interviews and trace-back activities. Until the investigation is complete, they caution that meat from other retail outlets might also be implicated in the outbreak.
Meanwhile,
Ohio reported
that it has isolated
E. coli
O157:H7 from a ground beef sample obtained from one of that state's outbreak victims. Further tests are underway to determine whether the isolate is genetically identical to the outbreak strain.
According to CDC
, which has finally posted a progress report on this investigation, all of the victims became ill in late May and early June. Fourteen have been hospitalized so far – one with symptoms of hemolytic uremic syndrome (HUS). The victims are between 9 and 78 years old, and just over one-half are female.
Attorney and blogger
Bill Marler reported this morning
that he has been contacted by
E. coli
O157:H7 victims in other states who, he suspects, might be part of a broader outbreak. So far, CDC is silent on the prospect that this same outbreak strain might be present elsewhere in the country's meat supply. Let's hope that CDC and USDA investigators are doing some data back-checking.