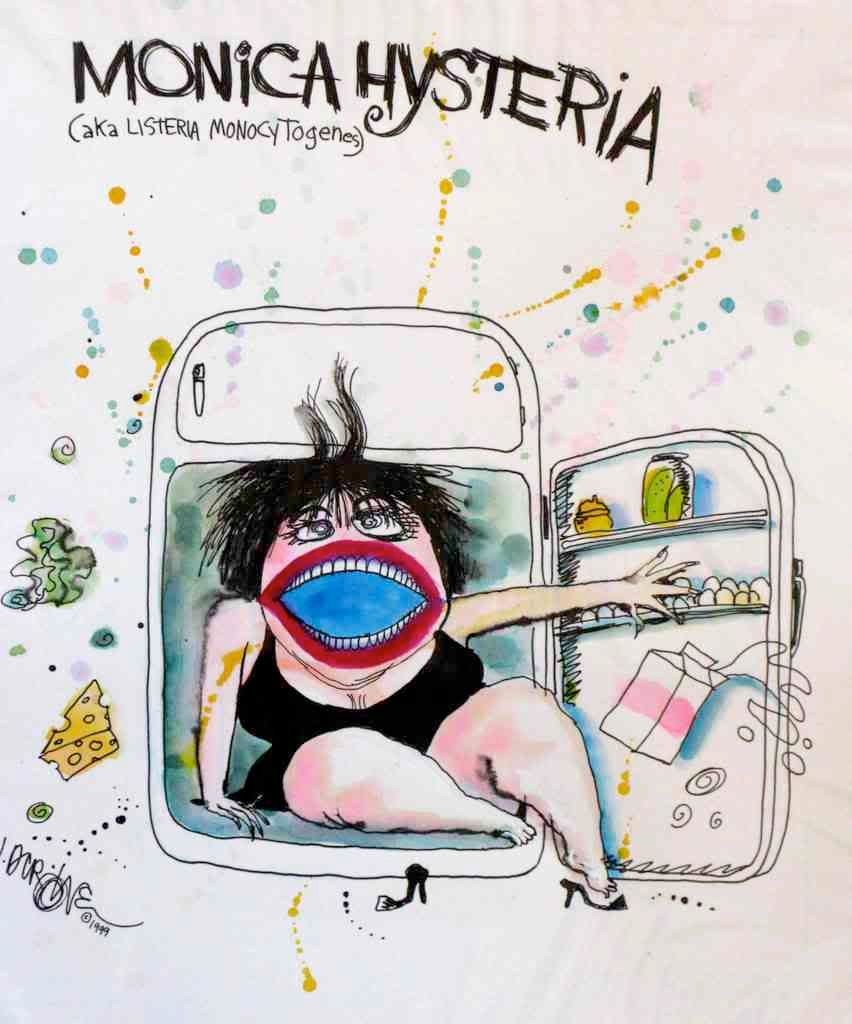 It seems almost ludicrous to mention a 130-pound food recall in the midst of a nationwide
Salmonella
outbreak, but today's announcement by USDA is a useful reminder that
Salmonella
isn't the only food-borne pathogen, and tomatoes not the only problematic food.
USDA reported this morning
that Gourmet Foods, Inc. of Rancho Dominguez, CA has recalled 130 pounds of ready-to-eat chicken products after the agency detected
Listeria monocytogenes
in a sample of the products. There have been no reported illnesses.
The recalled products were available for sale in the Los Angeles area only, and are labeled with the establishment number EST. P-7738. Packages carrying "Sell By" dates of 06/04/08 through 06/07/08 are included in the recall.
If you have any of the recalled products, please discard them. If you have already eaten one of the recalled items and think that you are experiencing any
symptoms of

Listeria monocytogenes

infection
, please consult your doctor.
For more information on this recall, consumers are invited to contact the Gourmet Foods Quality Assurance Manager, Abelardo Rodriguez, at (310) 632-3300.