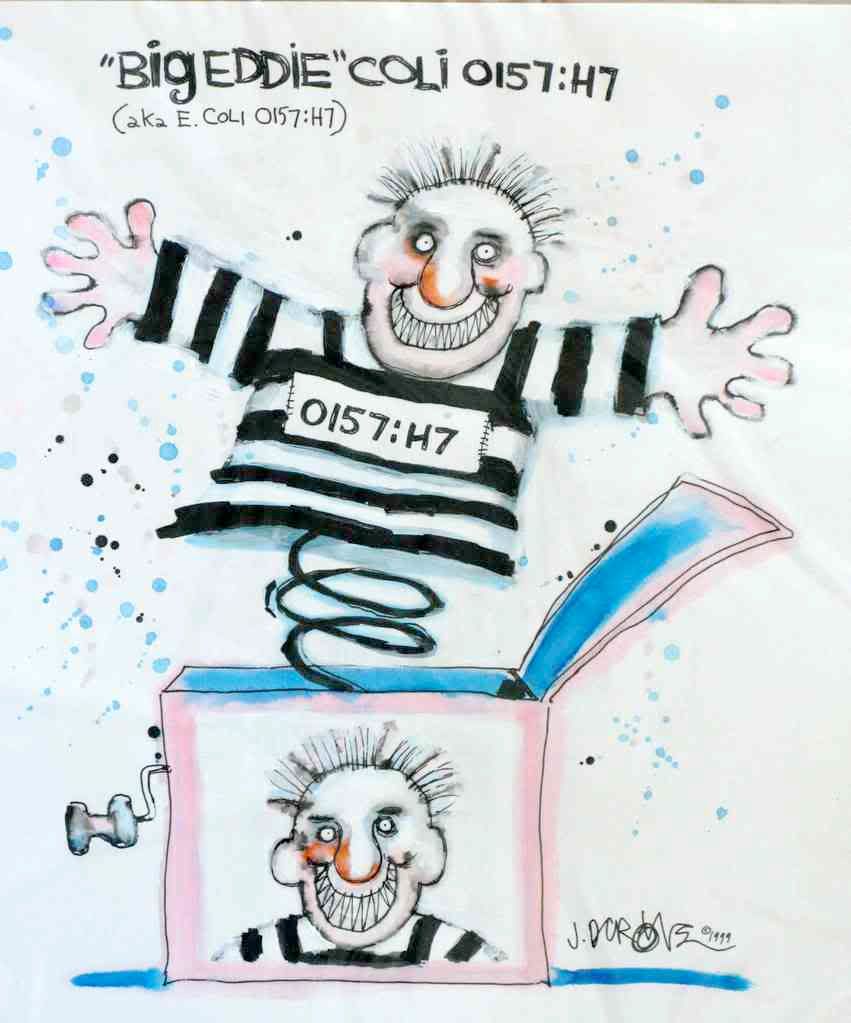 The Ohio Department of Health and the Ohio Department of Agriculture
jointly announced today
that the outbreak strain of
E. coli
O157:H7 has been identified in a sample of ground beef provided to state investigators by one of the outbreak victims. The sample had been purchased at the Kroger Marketplace in Gahanna, Ohio.
USDA is conducting a trace-back investigation to determine the source of the contaminated ground meat. Kroger's is cooperating with the government efforts.
Ohio is continuing its investigation into 19 cases of
E. coli
O157:H7 illnesses that are linked to the contaminated ground beef and also are linked to
15 cases in Michigan
.
According to CDC
, all of the victims became infected in late May and early June.
If you have eaten cooked ground meat and have experienced any symptoms of
E. coli
O157:H7 infection, please contact your health care professional and your local public health office. This outbreak may extend beyond the states of Ohio and Michigan.