One of the joys of visiting France is not knowing when or where one will stumble over an outdoor market. On our first visit to Paris, in May 2000, we were strolling along boulevard Raspail on the Left Bank. To our amazement, there was a flourishing outdoor food market – complete with produce and cheese, beef and pork, fish and fowl – right in the middle of the boulevard's park-like center island. Unfortunately, the only thing missing was our camera.
In September 2006, we treated ourselves to a few days in Provence at the end of a month-long car trip through central and eastern Europe. In Vaison-la-Romaine, one of our overnight stops, we lucked into the town's weekly market. This time, we had camera in hand.
Of course, no day in France is complete without bread. This was one of several boulangerie stalls.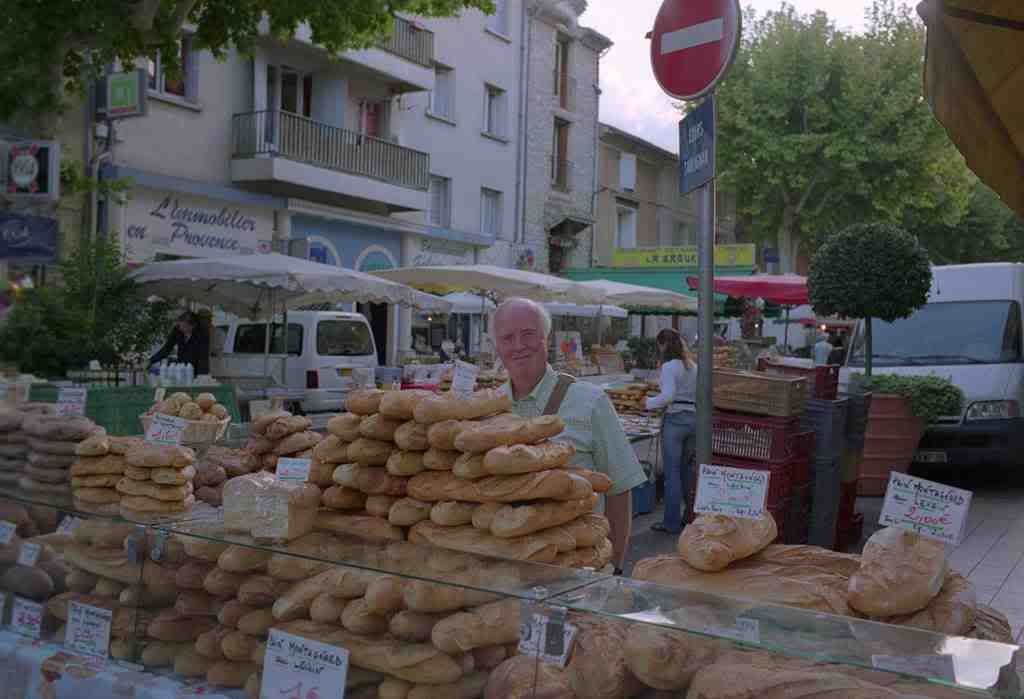 Salad greens were also in abundance at this time of year.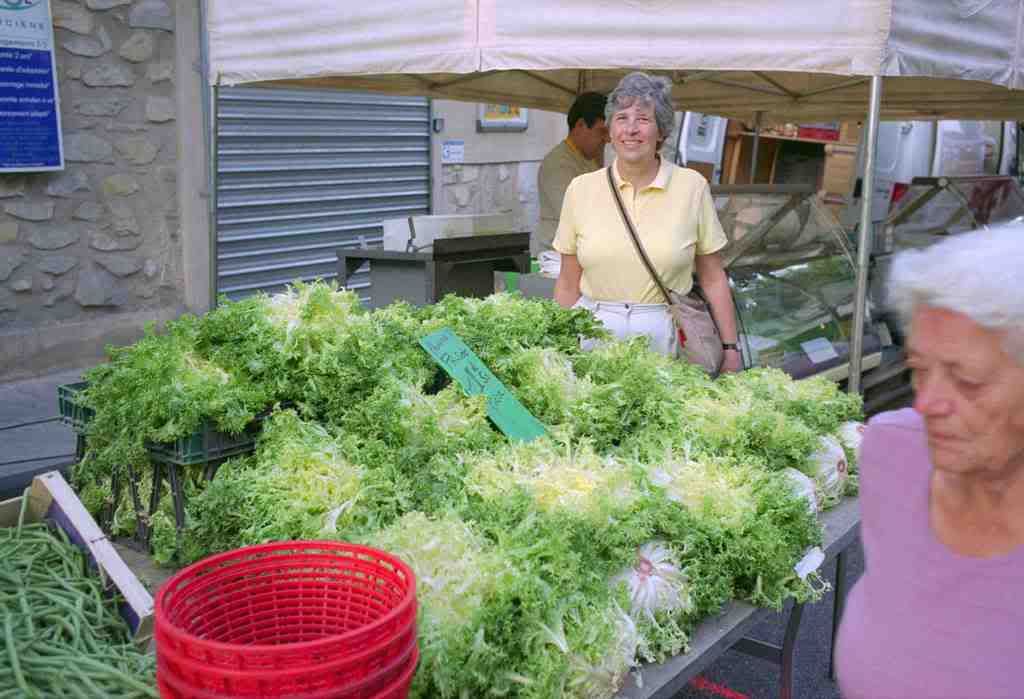 There were many varieties of fish from which to choose.
Of course, no self-respecting French cook would be caught without a supply of fresh herbs.
Next stop: Cannes