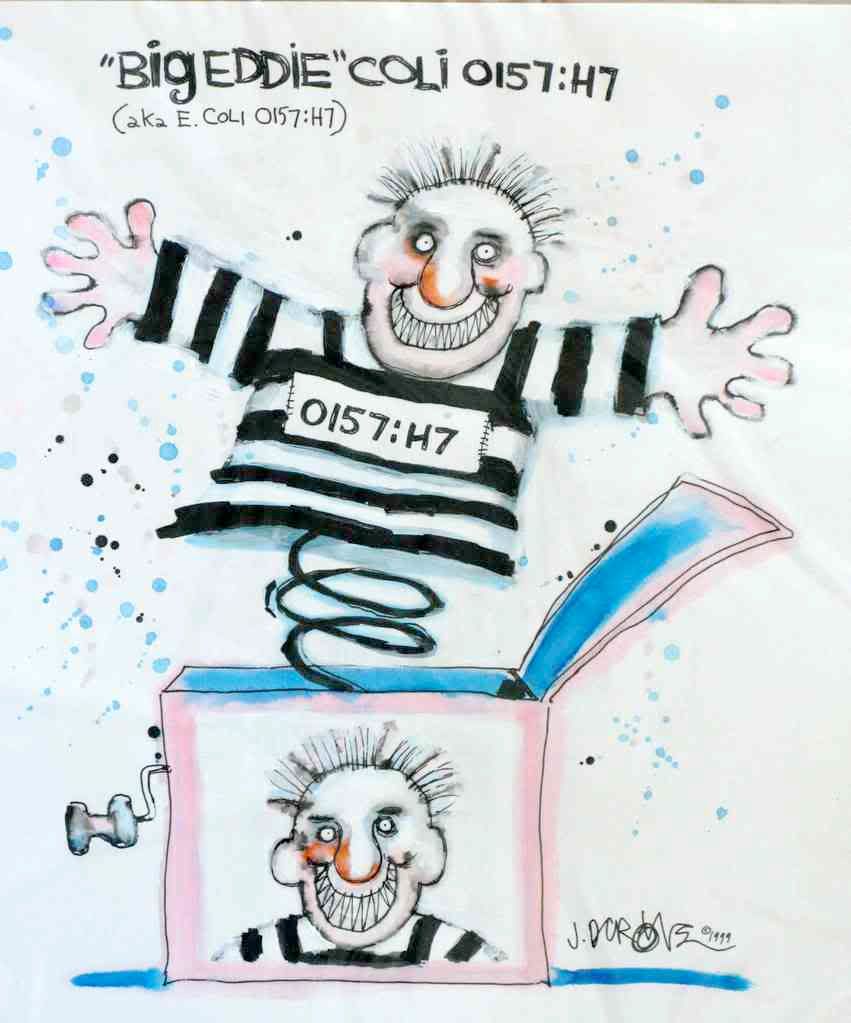 As if the health authorities in Michigan and Ohio didn't have enough on their plates, these states are also wrestling with an as-yet-unexplained outbreak of
E. coli
O157:H7 illnesses.
As of the 18th, the
Michigan Department of Community Health
(MDCH) had received reports of 29 cases of
E. coli
O157:H7 infections for the month of June.
Ohio
is investigating 16 cases, at least 10 of which are linked by genetic fingerprint to each other, and to the Michigan cases.
CDC, which has its hands full with the nationwide
Salmonella
Saintpaul outbreak, is assisting Michigan and Ohio in their investigations. While the source of the
E. coli
O157:H7 hasn't yet been identified, suspicion is falling on contaminated ground beef.
According to an article in the Detroit Free Press, a spokesman for MDCH has suggested a possible link between the illnesses and the
recall on June 8th
of more than 13,000 pounds of ground beef by Dutch Meats, Inc. of Trenton, NJ. But the meat covered by that recall supposedly was distributed only to restaurants and food service institutions in and around Trenton.
We don't yet know whether consumers in any states neighboring Ohio and Michigan have suffered an infection with the outbreak strain of
E. coli
O157:H7, nor do we know how close investigators are to identifying the source of the contamination. Are Michigan investigators just speculating on a link between the Dutch Meat recall and the current outbreak, or have they matched the microbes genetically?
And how did meat that was only distributed in New Jersey sicken at least 29 people in Michigan and 10 or more in Ohio? Or does Dutch Meat's contamination extend beyond the 13,000 pounds that were recalled earlier this month?