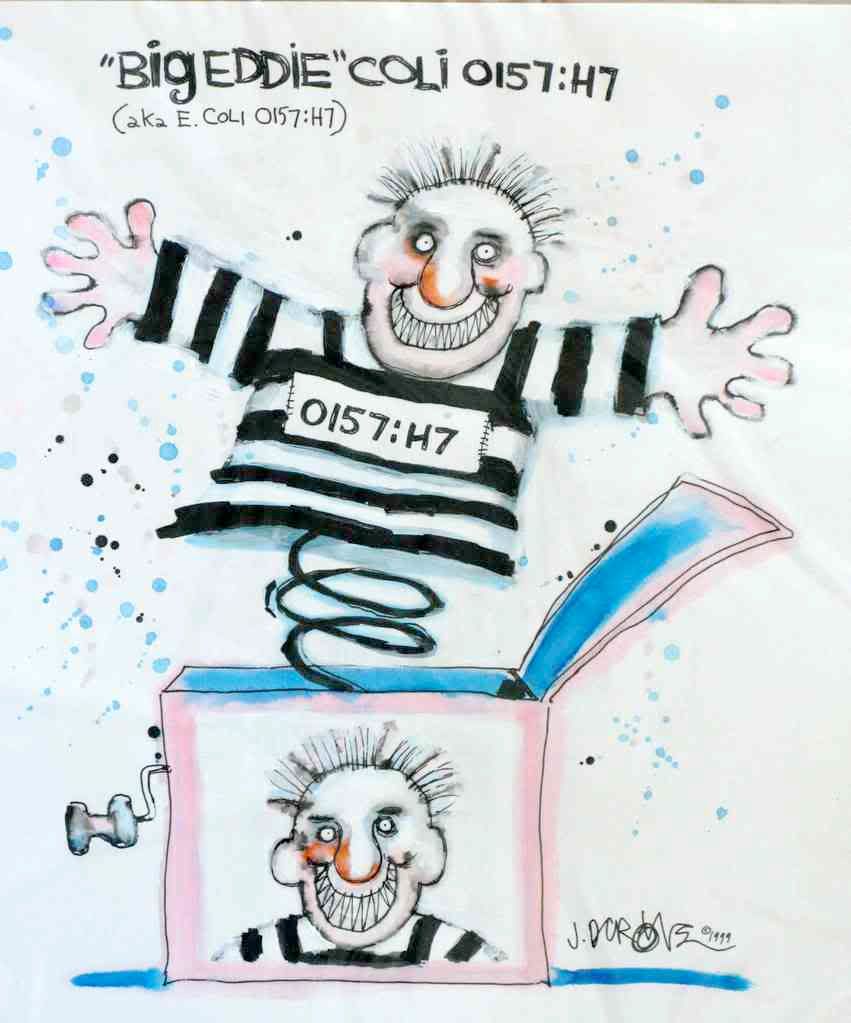 Both Ohio and Michigan have posted updated information on the
E. coli
O157:H7 outbreak that has affected both states and led to the recall last week of ground beef by
The Kroger Company
. Neither the company nor USDA has yet revealed the source of the beef sold in the Kroger supermarkets in Michigan and Northern Ohio.
Michigan reports
that, as of June 27th, 17 residents of the state have been infected with the outbreak strain of
E. coli
O157:H7.
Ohio has confirmed
18 cases of
E. coli
O157:H7, and is investigating an additional four cases. According to the
CDC's most recent update
, posted on June 26th, 17 people have been hospitalized in Ohio and Michigan as a result of the
E. coli
O157:H7 outbreak, including one who experienced kidney failure.
A lawsuit has already been filed on behalf of one of the Ohio outbreak victims. According to
Bill Marler
, his client purchased ground beef from Kroger's on June 4th, and cooked and consumed it that same day. She began to feel ill on June 8th, was hospitalized on June 10th, and released on June 12th. While in hospital, she tested positive for
E. coli
O157:H7.
This outbreak is a reminder to always handle raw meat and poultry with care, and to cook meat thoroughly. Hamburgers and other ground meat dishes should be cooked until the internal temperature has reached at least 160ºF throughout. For information on how to safely navigate the summer barbecue season, read the USDA Fact Sheet,
Barbecue and Food Safety
.