Visiting France again this spring, we spent a few days in Cannes – arriving the last day of the film festival.
While exploring the center of town, we discovered that Cannes has several outdoor market areas. These markets, each of which fill a city block, are open six days a week. We spent a couple of hours browsing through one of the markets, just a block from the rue d'Antibes, Cannes' main shopping street.
The first market stall we encountered offered a variety of vegetables, including some luscious tomatoes that were still on the vine.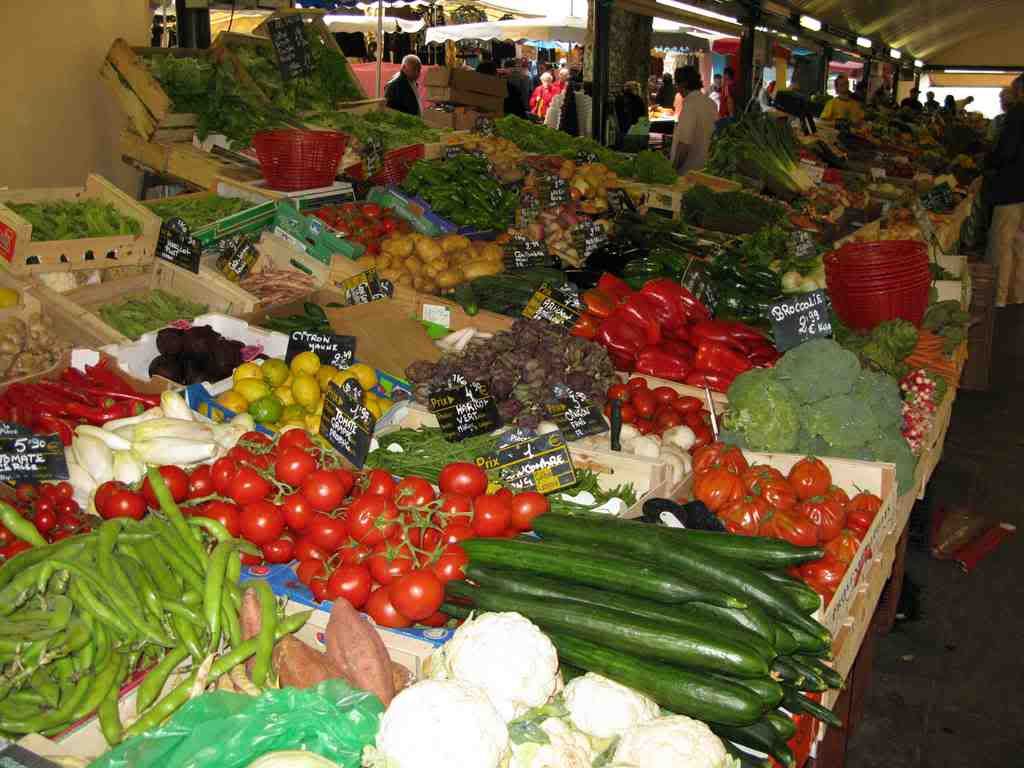 "La vendeuse" was proud of her selection of grapes, cherries and strawberries. We purchased some grapes and strawberries to take back to our room for a snack.
This customer examined the produce with great care before finally making her selection.
The market offered more than just fruits and vegetables. There was a varied selection of fresh fish and seafood.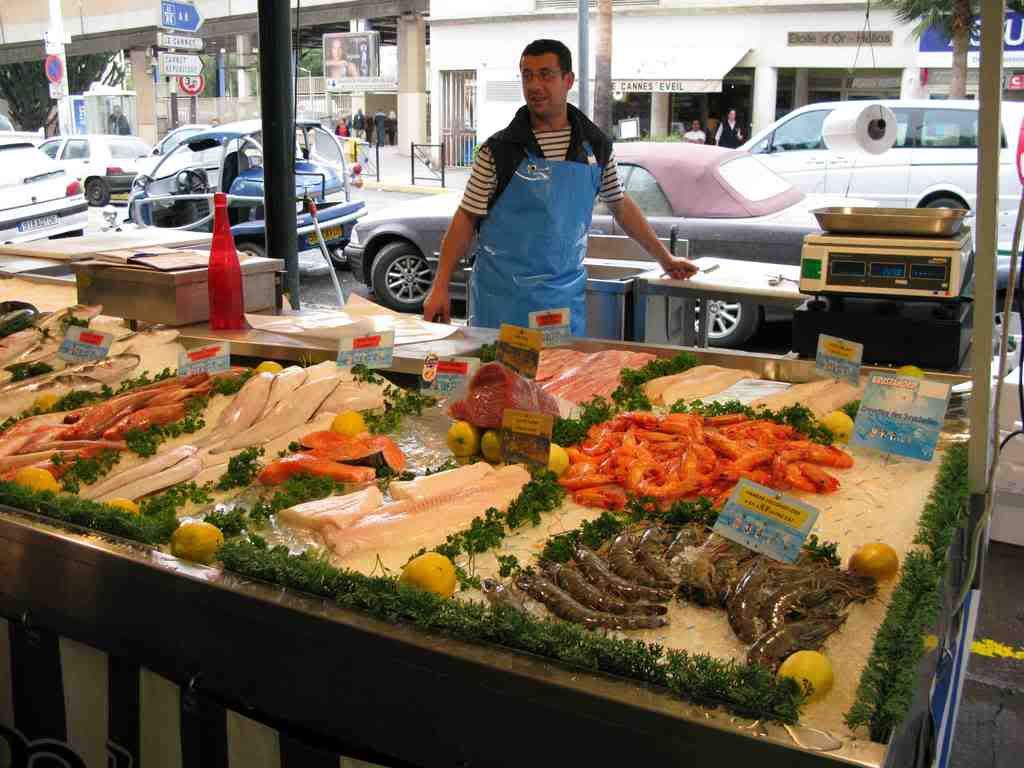 These prawns looked especially nice.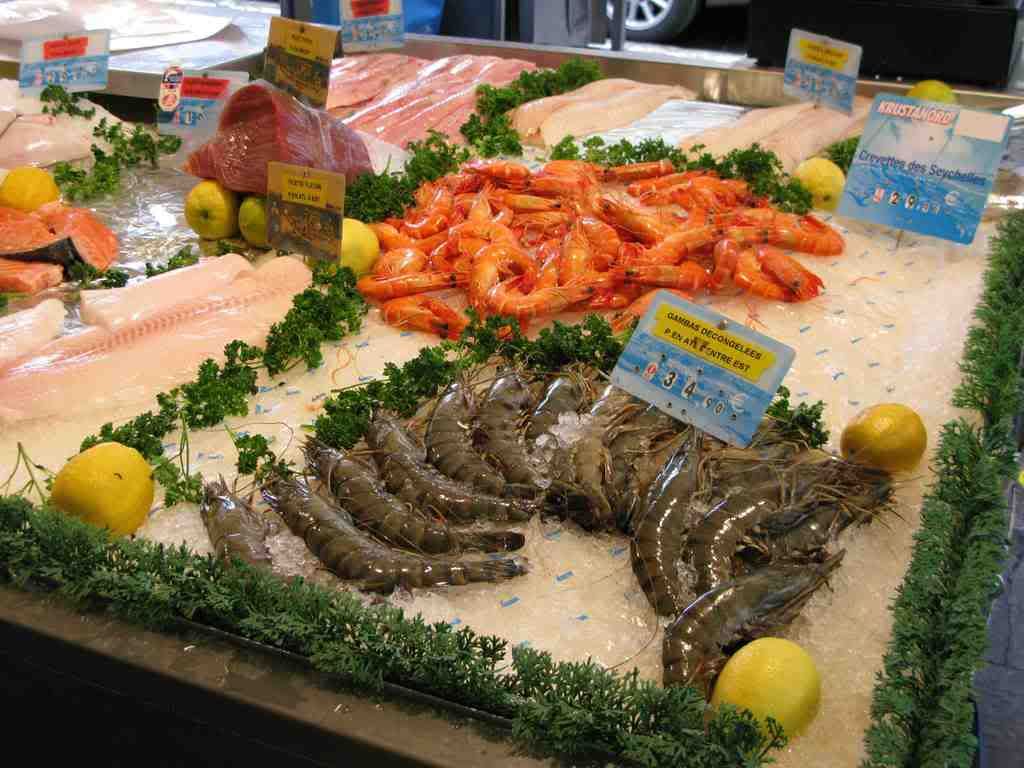 Calamari was also an option.
And what French market would be complete without a cheese stall?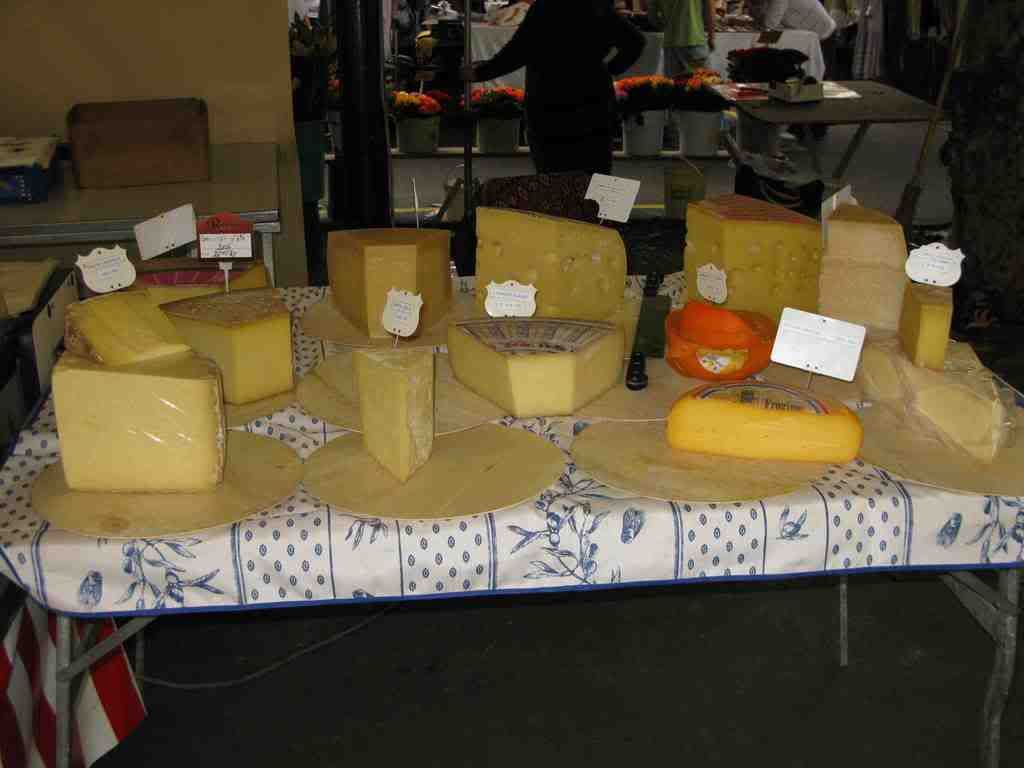 The market didn't have any flower stalls. But a short walk away, down by the marina, we stumbled across an enormous rose garden.
An especially striking cluster in the midst of the sea of roses.
And the "pièce de résistance"