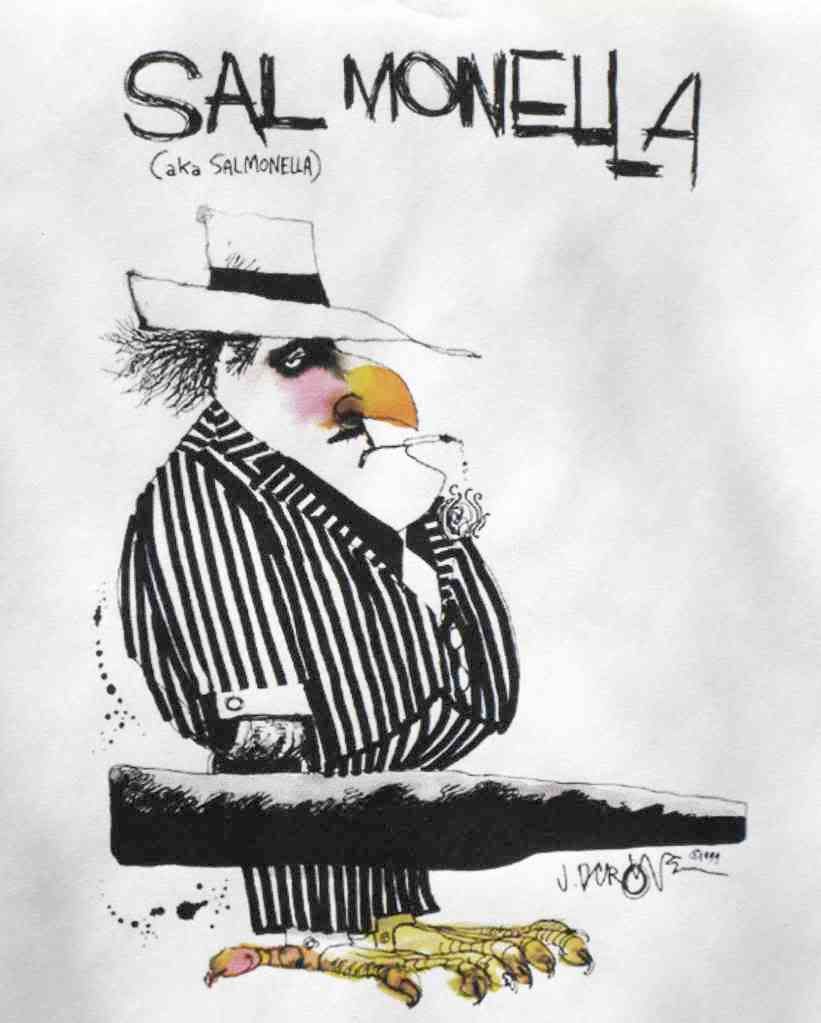 Why FDA Needs Mandatory Recall Authority
In 2007,
70 people in 19 states
became infected with
Salmonella
Schwarzengrund. The first confirmed cases were reported in May in Pennsylvania. One month later, infections with the outbreak strain of
Salmonella
had turned up in Ohio and several other states.
Based on information uncovered by Pennsylvania health authorities and
the CDC
, suspicion fell on dry dog food as the source of the multi-state outbreak. Hot on the scent of the common link, investigators sampled 13 dog stool samples and 22 samples of dry dog food – and found the outbreak strain of
Salmonella
Schwarzengrund in 5 of the stools and in 2 dog food samples.
The implicated dog food was manufactured in the Pennsylvania plant of
Mars Petcare
. Pennsylvania Department of Health inspectors visited the Mars production plant on July 12th and collected 144 environmental swab samples for lab analysis. One of the samples yielded the outbreak strain of
Salmonella
Schwarzengrund.
Mars suspended production at its Pennsylvania plant for several months (July-November 2007) for a comprehensive clean-up and disinfection of the entire production facility. And it instituted
a product recall
– but only of the two specific products that were proven by FDA lab tests to be contaminated with
Salmonella
Schwarzengrund.
Mars Petcare's Pennsylvania facility produced dry dog food under 25 different brand names. Based on patient interviews and
Salmonella
-positive dog stools, some of these other brands – and some other production dates – also were implicated in the outbreak. The company, however, chose not to recall any products unless FDA could prove – based on
Salmonella
-positive lab results from unopened bags of dog food – that the products were contaminated.
Logically – given the scope of the outbreak, the confirmed presence of the outbreak strain in the production environment, the finding of
Salmonella
-contaminated dog food from two different batches, and the epidemiological evidence – the entire outstanding production from this plant should have been recalled. But FDA did not have the necessary authority to insist on a more extensive recall.
A report of the outbreak investigation appeared in this week's issue of Morbidity and Mortality Weekly Report, a CDC publication. The writer's frustration shines through clearly in the discussion of the recall. The Editorial Note to the report reads, in part, as follows:
"The case-control study found an association between infections in households and use of dry dog food or dry cat food produced by manufacturer A. In addition, the outbreak strain was isolated from 1) opened bags of dry dog food (brands A and B) that were produced in plant A by manufacturer A, 2) stool specimens from dogs in case-patient households that ate dry dog food produced in plant A, 3) an environmental sample from plant A, and 4) two bags (brands E and F) of previously unopened dry dog food produced in plant A.

A voluntary recall of specific-sized bags of two brands of dry dog food issued by the manufacturer in August 2007 was based only on lot-specific testing of finished unopened bags found to be positive for Salmonella by official FDA testing. Other sizes of bags of the two brands of dry dog food, although produced at plant A, were not recalled. Other brands of dry dog or cat food produced at plant A, including brands associated epidemiologically and microbiologically with illness, also were not included in the recall.

Plant A ceased operations during July--November 2007 to allow for cleaning and disinfection. However, because dry pet food has a 1-year shelf life and all contaminated products were not recalled, contaminated dry pet food might still be found in homes and could provide the potential for causing illness. Only an estimated 3% of Salmonella infections are laboratory-confirmed and reported to surveillance systems (2); therefore, this outbreak likely was larger than the 70 laboratory-confirmed cases identified."
Mars Petcare produces such familiar brands as Royal Canin, Pedigree and Nutro, as well as a large number of store brands. It is part of Mars, Incorporated – the company that has given the world M&Ms, Mars Bars and Uncle Ben's Rice.
The Mars Petcare dry dog foods have a one-year shelf life. Some of the dog food that was produced before the July 2007 plant shutdown is still in circulation. If you have purchased any dry dog food that was manufactured at Mars Petcare's Pennsylvania plant, please discard it. If you purchased a store brand or regional brand and are unsure of where it was made, contact your retailer and ask for the name of the manufacturer. Or call Mars North America's consumer hot line toll-free at:
1-800-627-7852.