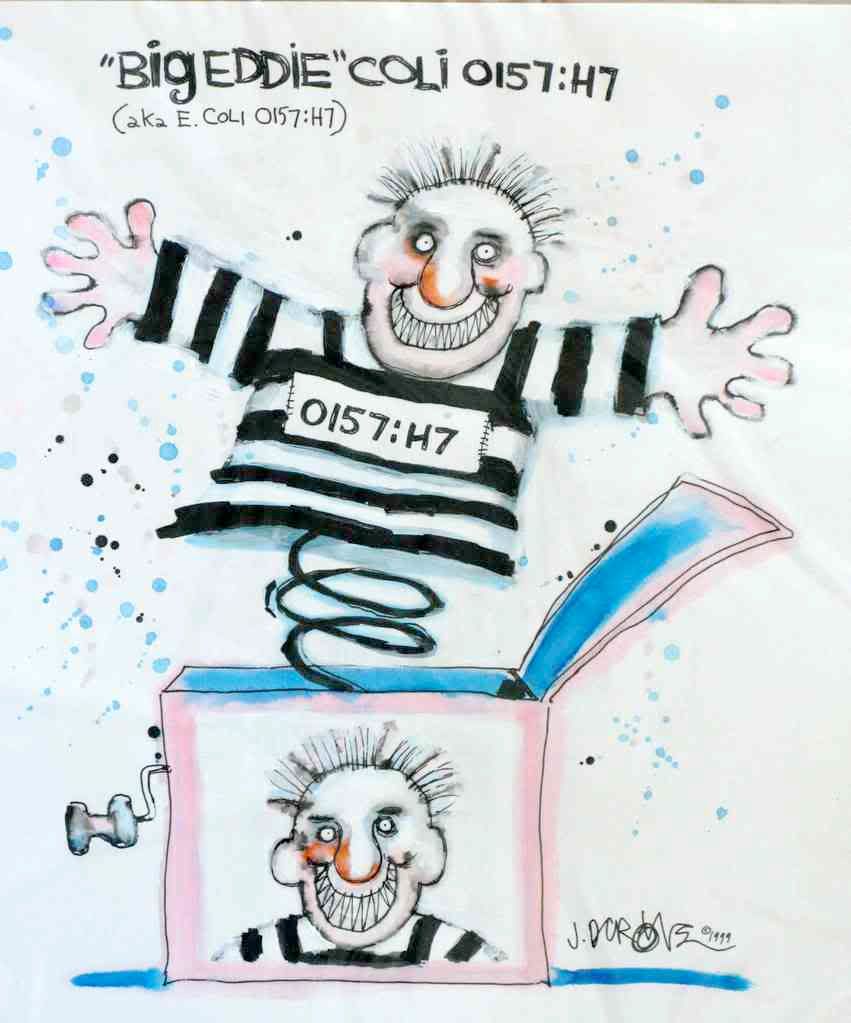 Palama Holdings, located in Kapolei, Hawaii, has recalled 68,670 pounds of ground beef because it may be contaminated with
E. coli

O157:H7
, according to a
May 8th news release
from USDA. The recalled ground beef was produced April 9, 2008, through April 21, 2008 and was distributed throughout the the state of Hawaii.
The recall includes 1/4 pound and 1/3 pound ground beef patties, as well as 5-pound and 10-pound chubs. Packages are marked with EST. 11077. The chubs, however, may be repackaged or reground at retail, in which case the establishment ID number will be lost.
The USDA recall news release states that the contaminant was detected by company tests and that no illnesses have been reported. That's comforting, as far as it goes.
But I wish USDA – or Palama – would explain why it took more than 2 weeks (April 21 to May 8) for the company test to return a positive result when reliable, validated screening tests are available that provide a preliminary result in 24 hours. Furthermore, even when a preliminary result is positive, that result can be confirmed within a couple of days by a competent independent testing lab.
I also wonder at the range of processing dates – April 9 through April 21 – included in the recall. What is the rationale for these dates? Was April 9th the only batch that tested positive? Or was "regrind" carried forward from April 9th all the way to April 21st?
I'll be watching for the next installment. Meanwhile, please check the USDA news release for details on the ground beef products included in this recall. And, now that the summer outdoor cooking season is almost upon us, please review the
USDA's recommendations
for safe outdoor cooking.