Myanmar's "official" death toll from Cyclone Nargis
still stands at 22,000
this morning.
According to the United Nations
, more than one million people are homeless, and 5,000 square kilometers of the Ayeyarwaddy (Irrawaddy) River delta are still under water.
The United Nations and several of Myanmar's neighbors – Thailand, India and China – have flown shipments of food and other
aid supplies
into the country. The United States has also offered assistance, but Myanmar's ruling military junta has not yet authorized entry visas for foreign aid workers.
As I mentioned in Part 1 of this series, the risk of disease outbreaks is extremely high. Mosquito-borne diseases such as malaria and dengue are endemic in Myanmar, as are cholera and dysentery.
Yangon's Special Problems
As residents of Yangon struggle
to reclaim their city
, they face a different – though no less difficult – set of challenges from those being experienced by their rural compatriots.
When we visited Yangon in January of this year, we were shown the "usual" tourist spots – the City Centre, the Shwedagon Pagoda, the immense reclining Buddha, and so forth. We also took some roads less traveled, at least by tourists. We walked the side streets where local residents buy their food supplies for the day and where they stop for a bite of Myanmar style fast food.
We were struck by the aging beauty of some of Yangon's buildings in the city centre.
The red brick High Court building is a Yangon landmark, easily recognized by its clock tower.
We learned that, even in this city of
more than 5 million
, most people cannot afford to run a refrigerator. Shopping for food is a daily chore. The morning markets were crowded, rain or shine, including this one – held every morning in the side streets and lanes of the City Centre.
One of the many meat vendors
Fish and produce displayed on sheets laid directly on the pavement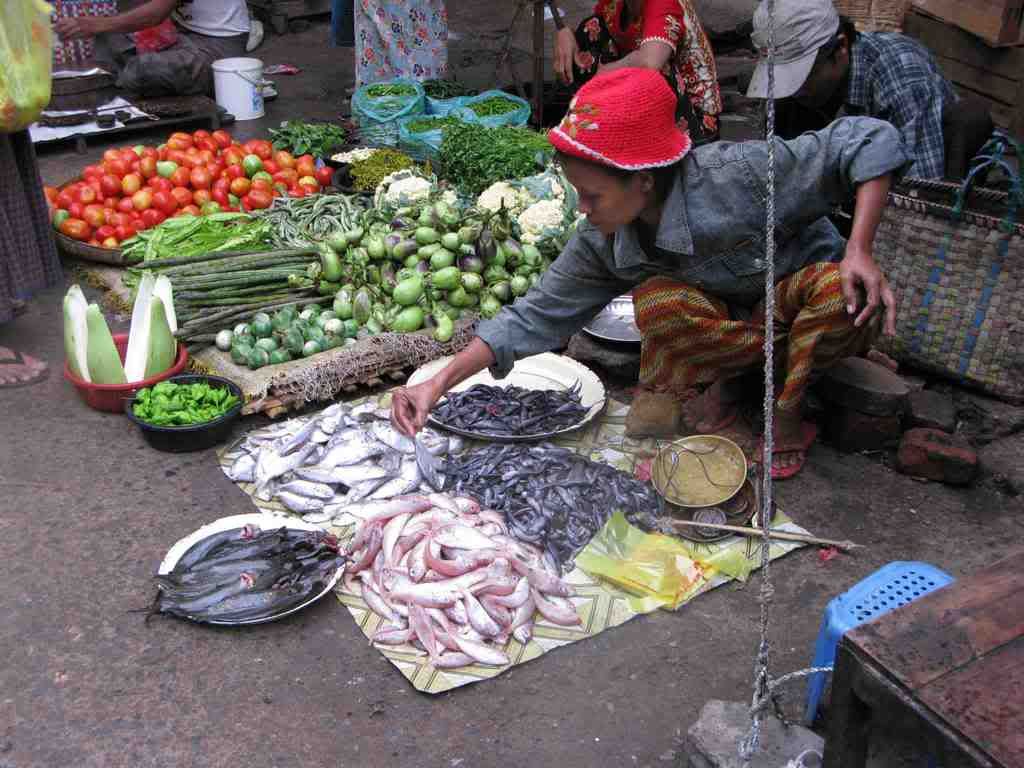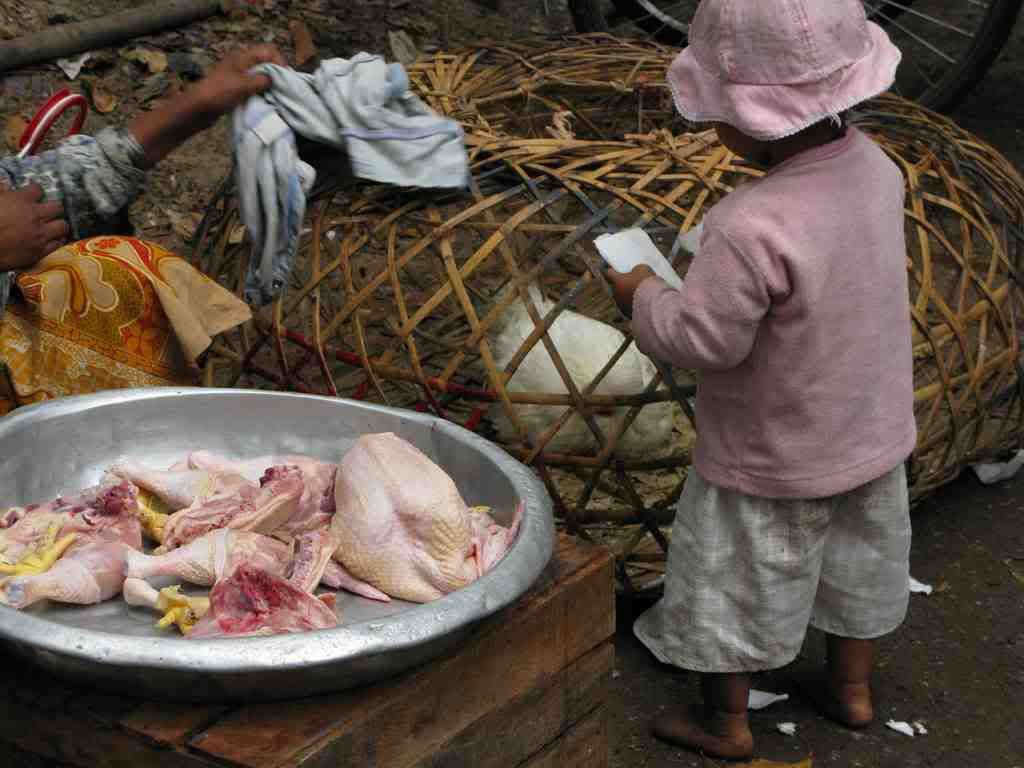 The side streets – and the sidewalks of some main thoroughfares in downtown Yangon – were lined with vendors, who never seemed to lack for customers.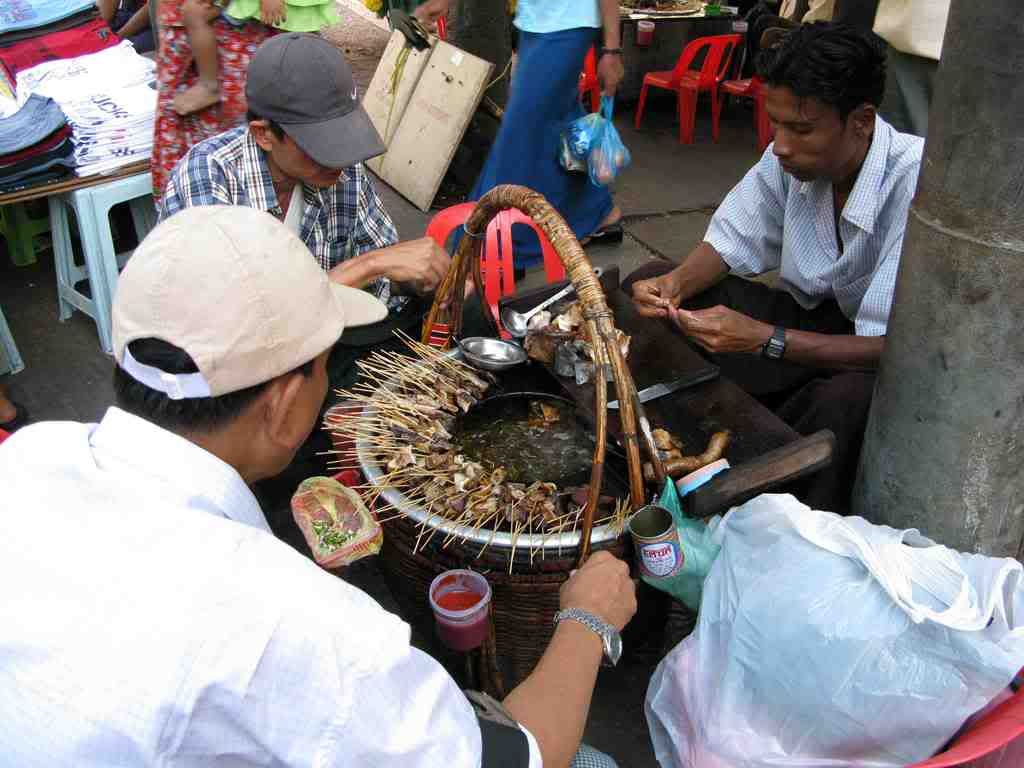 With the
extensive damage
to Yangon's buildings, and with downed trees and power lines blocking roads, these markets will not be able to function for some time to come. There are a few supermarkets in the city, but they cater to the wealthy. The average Yangon family cannot afford to shop there – even if the food is available.
There will be a lot of hungry people in Yangon over the next several weeks. And hungry people can easily become angry people. Look for reports of unrest and repression in and around Yangon as food supplies and tempers get short.
For more background on Myanmar, click on "Southeast Asia" under "Series and Topics"