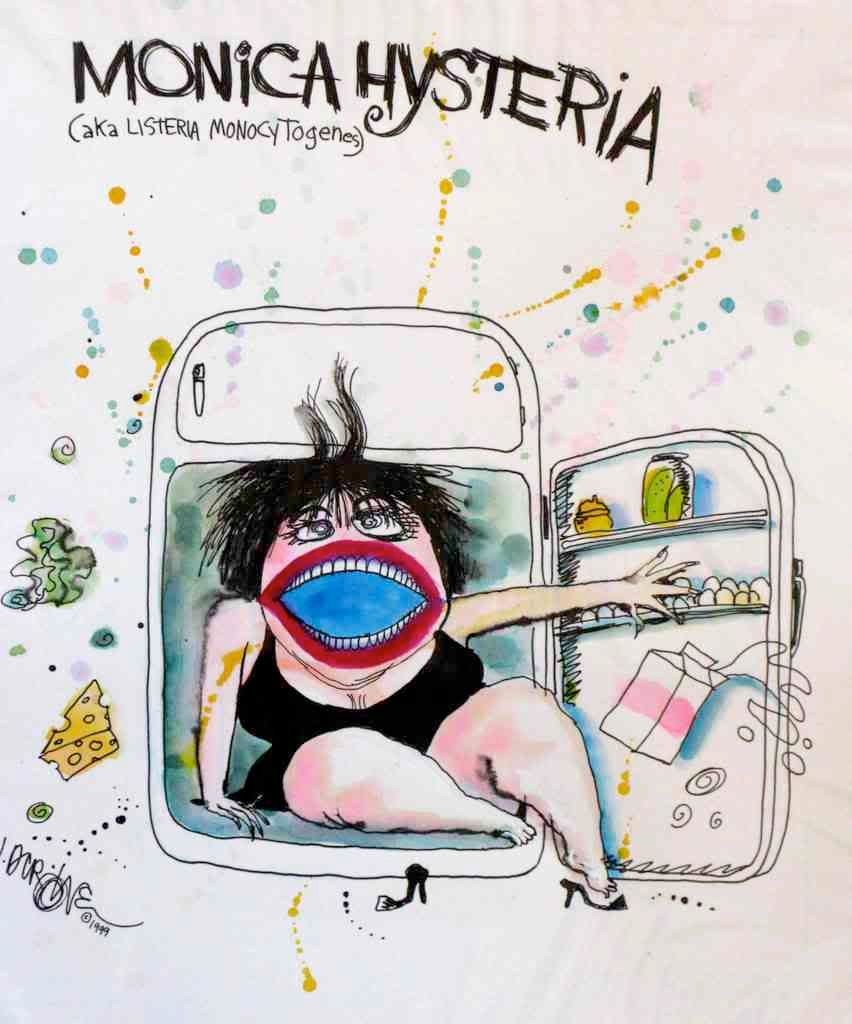 The USDA's Food Safety and Inspection Service (FSIS)
is alerting consumers
to a recall of 286,320 pounds of ready-to-eat meat and poultry products that may be contaminated with
Listeria monocytogenes
. Gourmet Boutique, L.L.C. of Jamaica, NY initiated the recall after the FSIS and the Florida Department of Agriculture and Consumer Services.
The recalled items include a long list of salads, wraps and other prepared foods that contain meat or poultry. FSIS is not aware of any illnesses associated with these items.
Consumers can download a PDF file containing the complete list of recalled items from the FSIS "
Open Federal Cases
" web page. A separate PDF file, available from the same page, contains pictures of the labels of the recalled products.
Listeria monocytogenes
is a cold-tolerant bacterium that is able to grow – albeit slowly – at refrigerator temperatures. Most often, symptoms of
L. monocytogenes
infection are mild and flu-like. But this microbe can cause serious disease – even death – in the very young, the elderly and those with reduced immunity to infection. It may also cause pregnant women to miscarry.
If you have purchased any of the recalled products, please discard them or return them to the store for a refund.