Outbreak strain found "in multiple animals and multiple sites" on Minnesota farm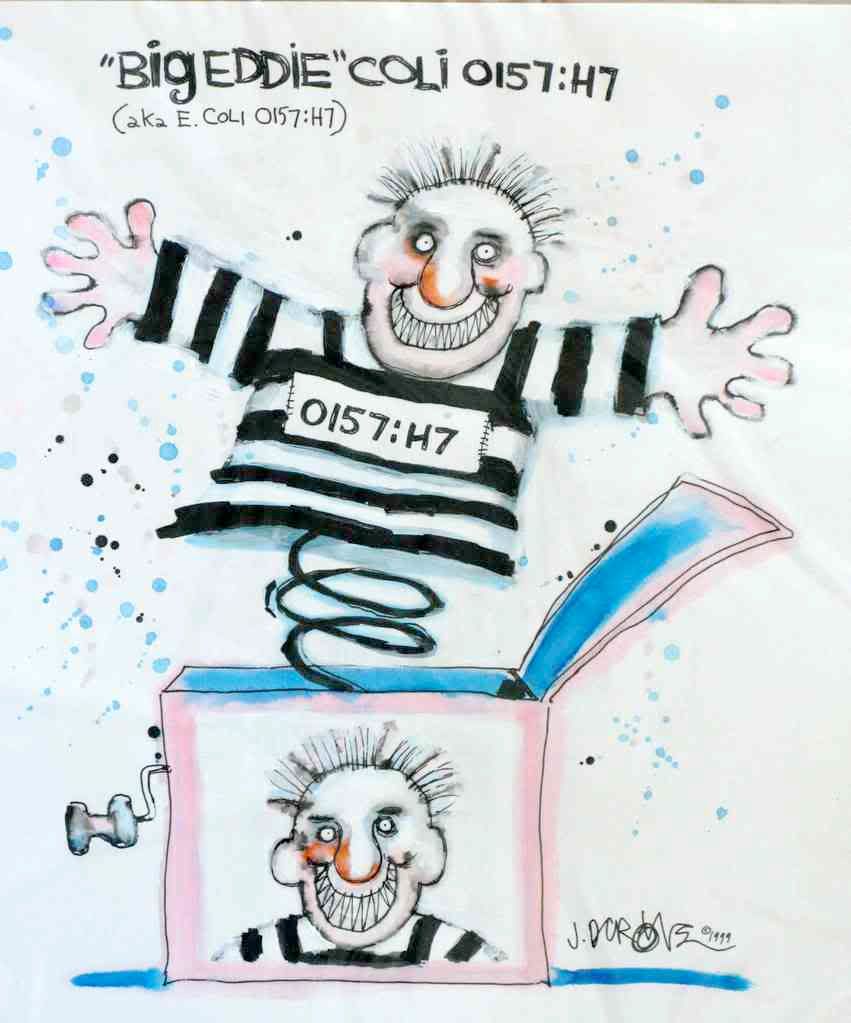 In addition to recovering the outbreak strain of E. coli O157:H7 from multiple sites – and multiple animals – on the Hartmann farm, state investigators also found a different strain of Shiga-toxin producing E. coli in samples of Hartmann's raw milk cheese.
Minnesota is investigating several additional illnesses that may be linked to the consumption of Hartmann dairy products. All dairy products from the Hartmann farm have been embargoed; the movement or release of products from the farm is prohibited while the investigation proceeds.
When reports of this outbreak first appeared on May 26th, customers of Hartmann Dairy cried foul. "This is hugely about consumer choice," Charlene Chan-Muehlbauer told reporter Mike Hughlett, "and I think we need more farmers like Mike Hartmann."
In 2000, Hartmann refused to allow his farm to be inspected.
In 2001, Hartmann's Grade A pasteurized milk license was revoked due to insanitary conditions at the dairy.
In 2002, Hartmann was convicted of selling uninspected meat out of a van.
In 2004, Hartmann was discovered selling raw milk out of a truck in a parking lot.
This country can't afford more farmers like Michael Hartmann!
If you would like to receive automatic email alerts for all new articles posted on eFoodAlert, please
click here
or submit your request using the sidebar link. Please include "subscribe eFoodAlert" in the subject line.