Oregon warns that
Salmonella
-contaminated entrées may still be in stores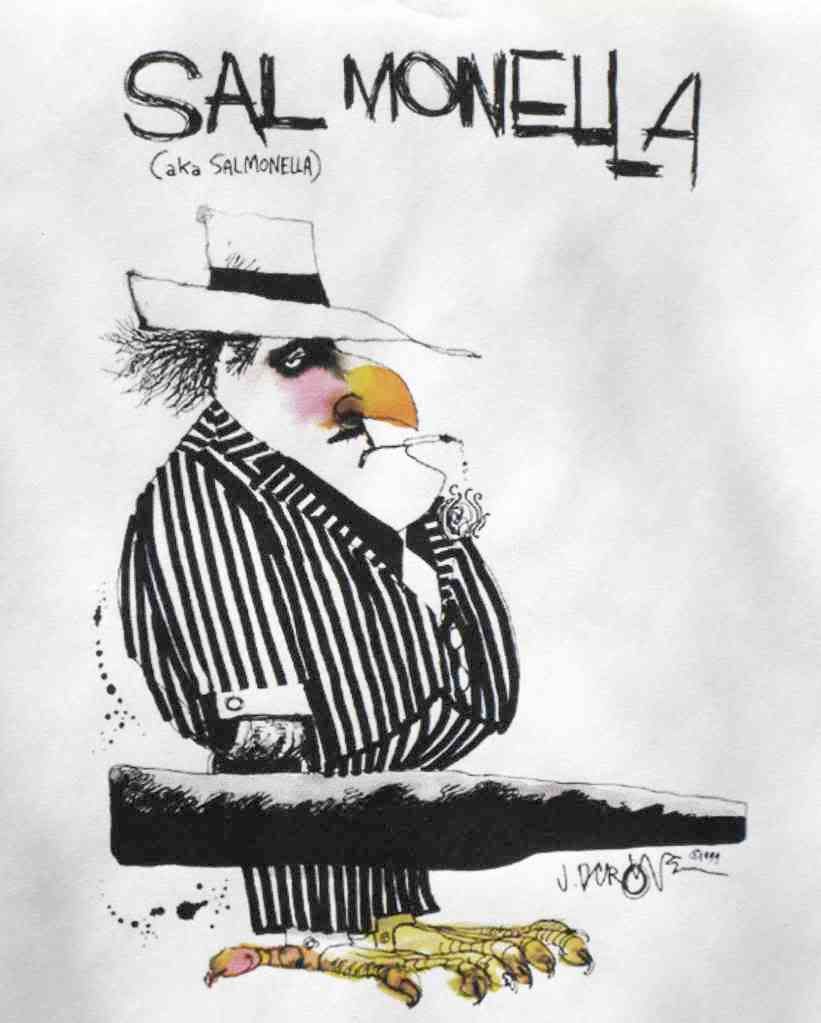 Marie Callender Cheesy Chicken
frozen entrées –
recalled one week ago
due to
Salmonella
contamination – are still being sold in some grocery stores in Oregon, according to Emilio DeBess of the
Oregon Public Health Division
.
Oregon Department of Agriculture inspectors "... found the recalled product still available in a limited number of stores," DeBess said today.
The entrées have been linked to an
outbreak
of
Salmonella Chester
that has affected at least 30 people in 15 states between April 11th and May 29th. The youngest victim was less than one year old; the oldest was 88. Six people were hospitalized.
ConAgra, the manufacturer of the frozen entrées, has recalled all 13-ounce packages of Marie Callender's Cheesy Chicken & Rice and Marie Callender's White Meat Chicken and Broccoli over Rice Topped with Rich Cheddar Sauce. The entrées were distributed to at least 41 national, state-wide and local retail grocery chains.
One week into the "public" phase of this outbreak, here is where things stand.
Profile of outbreak victims
The thirty individuals who are confirmed to have been infected with the outbreak strain of Salmonella Chester are scattered from coast to coast, across 15 of the 48 contiguous states:
California: 4 confirmed cases
Colorado: 2 confirmed cases
Georgia: 6 confirmed cases
Illinois: 1 confirmed case
Kentucky: 1 confirmed case; patient was age 65 or older and was hospitalized
Massachusetts: 2 confirmed cases
Minnesota: 2 confirmed cases; 1 child and 1 adult; both female; one person hospitalized
Missouri: 1 confirmed case
North Carolina: 1 confirmed case
Oklahoma: 1 confirmed case
Oregon: 2 confirmed cases; one person hospitalized
South Carolina: 2 confirmed cases
Tennessee: 1 confirmed case
Utah: 1 confirmed case
Virginia: 3 confirmed cases; 1 child and 2 adults; 2 females and 1 male; 2 people hospitalized
The Minnesota Department of Agriculture found Salmonella Chester in an intact package of Marie Callender's Cheesy Chicken and Rice, collected from the home of a person who was infected with the outbreak strain. The Salmonella that was recovered from the chicken was a genetic match for the outbreak strain. The link between the outbreak and Marie Callender's Cheesy Chicken and Rice is incontrovertible.
State health departments and CDC are continuing to watch for new cases of Salmonella Chester, and also are back-checking PulseNet records for any other cases that were reported before the outbreak was identified. CDC expects to update its investigation status report tomorrow (June 25th).
Salmonella Chester is reported infrequently in the United States. West Virginia, for example, has recorded just one case in the last 10 years; New Mexico and Wyoming haven't seen a Salmonella Chester since 2003. The relative rarity of this particular type of Salmonella will make it easier to spot any other cases that may be part of the Marie Callender outbreak.
In addition to watching for new illnesses, state labs are continuing to test packages of the recalled entrées in order to determine the extent of the contamination. Oregon Public Health officials are especially interested in examining packages of Cheesy Chicken & Rice with 'best if used by' dates from any time in August 2011. Any consumers who still have boxes containing those date codes are asked to contact the Oregon Foodborne Illness Prevention Program at 971-673-1111.
Check your freezer and discard or return all recalled packages of Marie Callender's frozen entrées.
Take a copy of current recall notices with you when shopping for groceries, especially when visiting a local or independent grocery store that might not be as watchful of recall notices.
Always handle frozen entrées – especially those that contain chicken – the same way you would treat raw foods. Cook frozen entrées according to package directions, and always use a meat thermometer. Poultry should be cooked to an internal temperature of 165ºF.
If you think that you have become ill as a result of having eaten a Marie Callender frozen meal, consult a doctor and inform your local or state health department.
Stay tuned to

eFoodAlert

for further updates.
If you would like to receive automatic email alerts for all new articles posted on eFoodAlert, please
click here
or submit your request using the sidebar link. Please include "subscribe eFoodAlert" in the subject line.