Salmonella Chester
found in package of Cheesy Chicken & Rice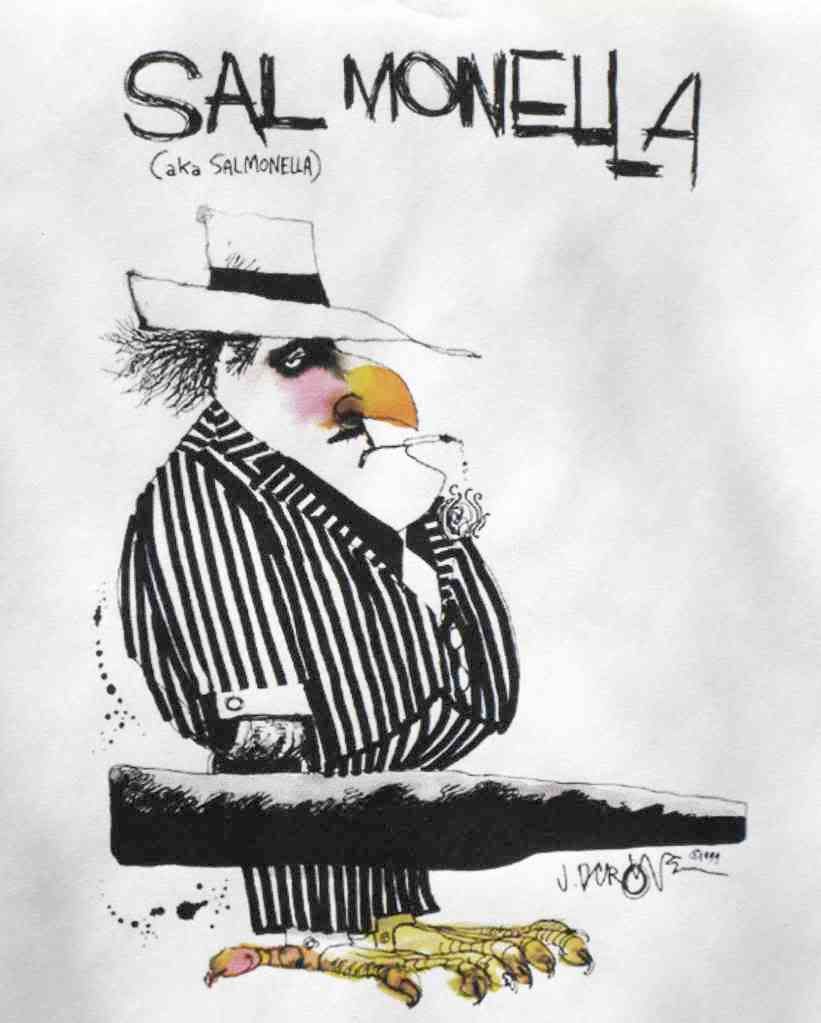 CDC reports
that, since April 11th, 30 people in 15 states have been infected with the identical strain of
Salmonella Chester
. Many of the victims reported having eaten a
Marie Callender's
frozen meal in the week before becoming ill.
The outbreak victims range in age from less than one year old to 88 years old. At least 6 people have been hospitalized.
Cases of salmonellosis that form part of this outbreak have been confirmed in California (4), Colorado (2), Georgia (6), Illinois (1), Kentucky (1), Massachusetts (2), Minnesota (2), Missouri (1), North Carolina (1), Oklahoma (1), Oregon (2), South Carolina (2), Tennessee (1), Utah (1), and Virginia (3).
Both of the
Minnesota victims
are female, one of them a child. One of the Minnesota victims was hospitalized, but has since been released.
Oregon's two cases
are both adult males from Clackamas County; one of them also was hospitalized.
I have been advised by Kentucky health authorities that their outbreak victim is in the "65 and older" age group, and was hospitalized. Virginia's three cases include one male and two females; one of the victims is a child; two Virginia victims were hospitalized.
Minnesota has recovered Salmonella Chester from a previously unopened package of Marie Callender's Cheesy Chicken and Rice, retrieved from the home of one of the two Minnesota outbreak patients. That package was purchased at the same time as another package of the product that had been consumed prior to victim's having fallen ill. Tests are under way to determine whether the
Salmonella
found in the package is a genetic match for the outbreak strain recovered from patients.
Last night,
ConAgra
recalled
"all Marie Callender's brand Cheesy Chicken and Rice frozen meals in commerce, regardless of production date."
The recalled meals were distributed throughout the United States.
The outbreak investigation is on-going, and more cases will almost certainly be identified. CDC has posted the following Advice To Consumers:
Salmonella is sometimes present in raw foods (e.g., chicken, produce, and spices) which can be used as ingredients in not-ready-to-eat frozen dinners.
Consumers should follow the instructions on the package label of the frozen dinner. Conventional ovens are better at cooking foods thoroughly. Microwave ovens vary in strength and tend to cook foods unevenly.
If you choose to cook the frozen dinner using a microwave, be sure to: cook the food for the time specified for your microwave's wattage; let the food "stand" for the stated time, so cooking can continue; and use a food thermometer to make sure that it is fully cooked to an internal temperature of 165º Fahrenheit.
Individuals who think they might have become ill from eating a Marie Callender's frozen dinner should consult their health care providers.
Consumers who have Marie Callender's Cheesy Chicken & Rice single-serve frozen entrées in their freezer should discard or return the entrées to their retailer for a refund.
Consumers are urged to read and follow the preparation instructions on the label of all frozen entrees. If the package says "Do Not Microwave," consumers should follow that instruction and use a conventional oven.
Consumers should use a food thermometer to make sure the entrees reach at least 165º Fahrenheit.



While only one variety of Marie Callender's frozen dinner has been implicated so far, it would not surprise me if the scope of this recall is expanded to include other frozen dinners produced in the same ConAgra facility – whether under the Marie Callender brand name or under a different ConAgra brand.
Please be especially careful to follow CDC's recommendations and to use a food thermometer to check each frozen dinner portion before serving it.
If you would like to receive automatic email alerts for all new articles posted on eFoodAlert, please
click here
or submit your request using the sidebar link. Please include "subscribe eFoodAlert" in the subject line.