Dried sausage implicated in national outbreak of salmonellosis in France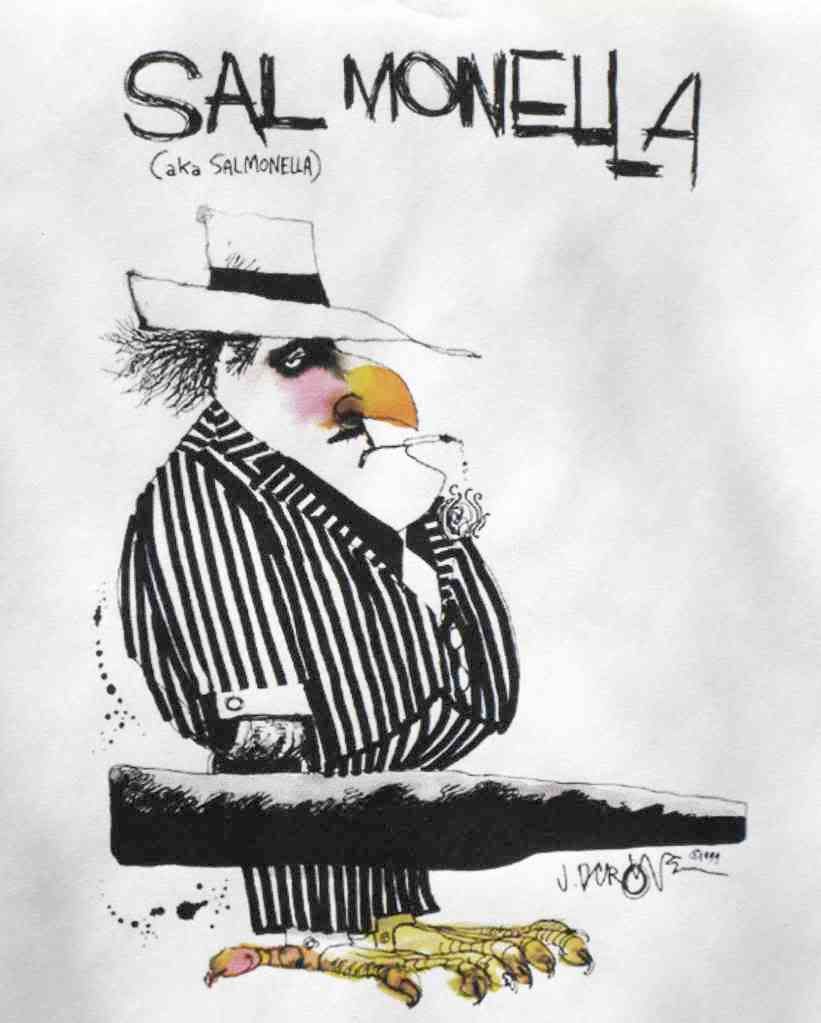 An outbreak of salmonellosis due to Salmonella Typhimurium (serotype 4,12 :i :- ) was traced late last month to contaminated dried sausages produced by the French sausage company Salaisons du Lignon, based in Saint-Maurice de Lignon (Haute Loire).
The outbreak, which was still under investigation as of May 28th, has sickened at least 88 people – 18 severely enough to require hospital treatment – in 49 départements throughout France. Illnesses were reported between March 15th and May 9th.
This particular
Salmonella Typhimurium
serotype
first appeared in Europe in the mid 1990s; it now has become the second most common type of
Salmonella
reported by European Union member countries. Cases of salmonellosis associated with this type of
Salmonella
tend to be more severe than average, and result in a higher rate of hospitalization than is usual for
Salmonella
gastroenteritis.
Based on patient interviews, investigators from France's Institut de Veille Sanitaire traced the outbreak to a single production lot of Lou Montagnard brand La Pause Auvergnate style dried sausages (saucisses sèches droites nature La Pause Auvergnate).
Salaisons du Lignon recalled the implicated production lot (Lot No. 040020900) – distributed both in France and in Belgium – on May 27th.
Yesterday (June 4th), without fanfare or explanation, Salaisons du Lignon expanded its recall in Belgium – but not yet in France – to encompass all product expiration dates up to and including 24/08/10. There have been no published reports of salmonellosis cases in Belgium that are tied to the French outbreak.
This progressive recall is reminiscent of the
Daniele
Italian-style salami recalls in the United States earlier this year.
Daniele
first recalled a limited number of products and date codes of its products after they were linked to a multi-state outbreak of
Salmonella Montevideo
. As the investigation proceeded, the list of recalled products grew until – at last –
Daniele recalled more than 1.26 million pounds of meats
.
In view of the expanded recall and in light of past experiences such as Daniele, I would question whether Salaisons du Lignon's Salmonella contamination problem is limited to just one style of sausage. Depending on the source of the contamination in the product (e.g., plant environment, raw ingredients, sanitation issues), the company may find it necessary to expand its recall to other products.
Consumers in France as well as Belgium would be well-advised to pay attention to the expanded recall that was announced in Belgium and to avoid all date codes of Lou Montagnard brand La Pause Auvergnate dried sausages – or to switch brands altogether until the manufacturer has been given a clean bill of health.
If you would like to receive automatic email alerts for all new articles posted on eFoodAlert, please
click here
or submit your request using the sidebar link. Please include "subscribe eFoodAlert" in the subject line.