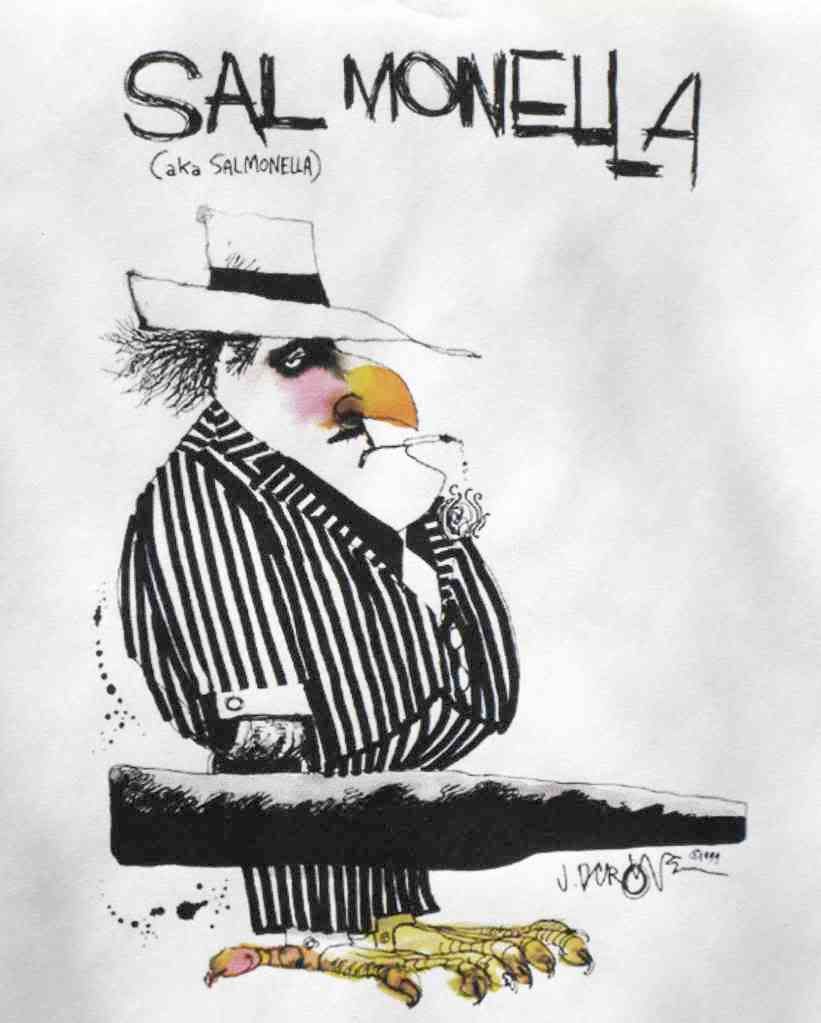 Updated 6:00 pm, October 4, 2008
The USDA issued a
Public Health Alert
 last night, advising consumers that "... there is an association between products such as chicken cordon blue and chicken breast kiev and 32 illnesses in Minnesota and 11 other states." The Alert does not identify the manufacturer or brand of chicken entrées.
This alert follows
Minnesota's announcement yesterday
that 14 residents of the state had been infected with
Salmonella
, and that the outbreak strain was isolated both from the victims and from samples of chicken cordon bleu and chicken kiev obtained from patients' homes and from grocery stores.
The
outbreak has been traced
to specific production batches of Milford Valley Farms brand raw, frozen, breaded and pre-browned stuffed chicken entrées, produced in USDA Est. P-2375. The specific items mentioned in the Minnesota news release are:
Chicken Cordon Bleu:

Code dates C8121, C126, C8133


Chicken Kiev:

Code date C149

There has not been –
nor will there be
– a recall of these items, unless the manufacturer decides to initiate one voluntarily. As far as USDA is concerned,
Salmonella
is not an adulterant in raw poultry. Therefore, the agency will not request a recall. As far as USDA is concerned, it's up to the consumer to cook the entrée correctly.
According to the USDA Public Health Alert, most of the illnesses occurred as a result of consumers having cooked the entrées in a microwave, even though the package directions did not include a microwave cooking option. 
Minnesota has not mentioned the specific serotype of
Salmonella
that has sickened 14 residents of that state. But we've learned from a reliable source that the chicken outbreak is due to a subtype of
Salmonella
Typhimurium.
What will it take for the company to initiate a recall of its contaminated – not adulterated – entrées? We don't know, but let's hope that the threshold is lower than the
272 cases
that triggered a recall of ConAgra's pot pies one year ago.