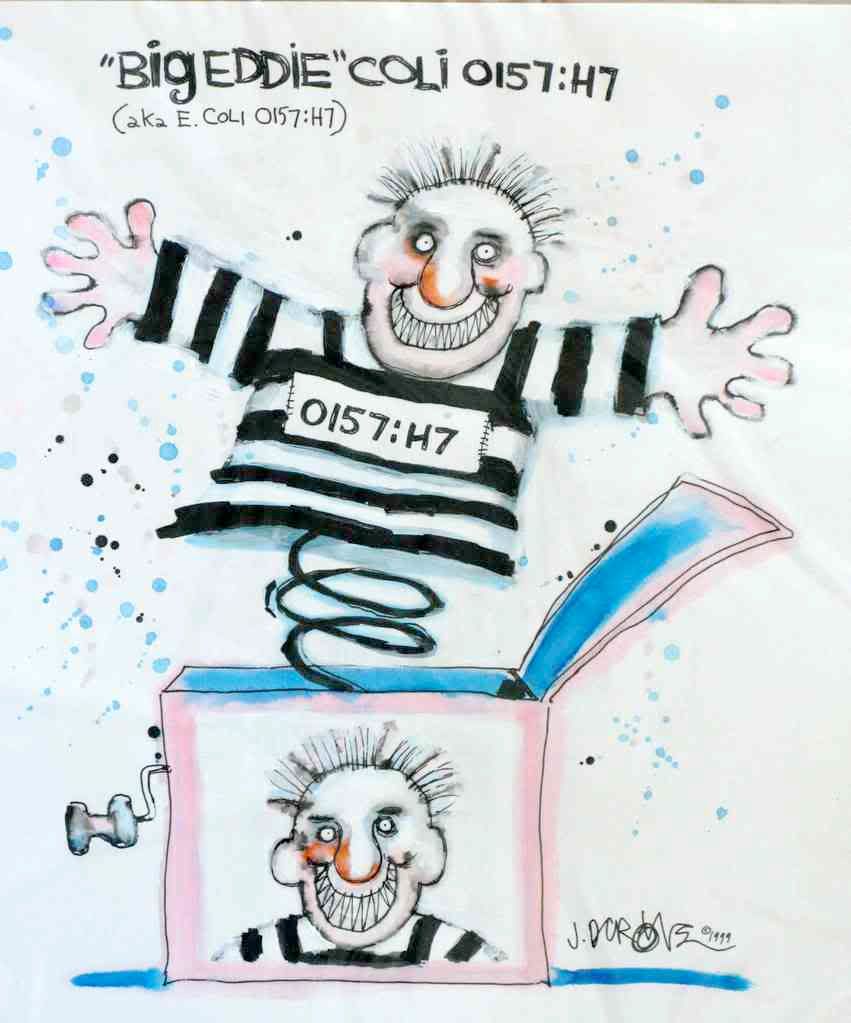 North Bay-Parry Sound District Health Unit
announced today that one of the victims of the Harvey's Restaurant outbreak – a child – is hospitalized in serious condition with hemolytic uremic syndrome (HUS).
Investigators have not yet determined a probable source of the pathogen. The District Health Unit has asked customers of Harvey's Restaurant, who ate there between October 1st and October 12th and remained healthy, to participate in an epidemiological interview. The interviews will help the District Health Unit to identify possible sources of the outbreak.
There is still no report from the Health Unit as to the results of genetic fingerprinting of the
E. coli
O157:H7 isolates that have been recovered from patients. This information, too, may help investigators to key in on a source.
At last report, eight other District Health Units in Ontario have reported one or more possible victims of this outbreak. One case also has been reported from Québec. Under the circumstances, it's surprising that the Ontario Ministry of Health hasn't taken a more active role in reporting the status of the outbreak investigation.