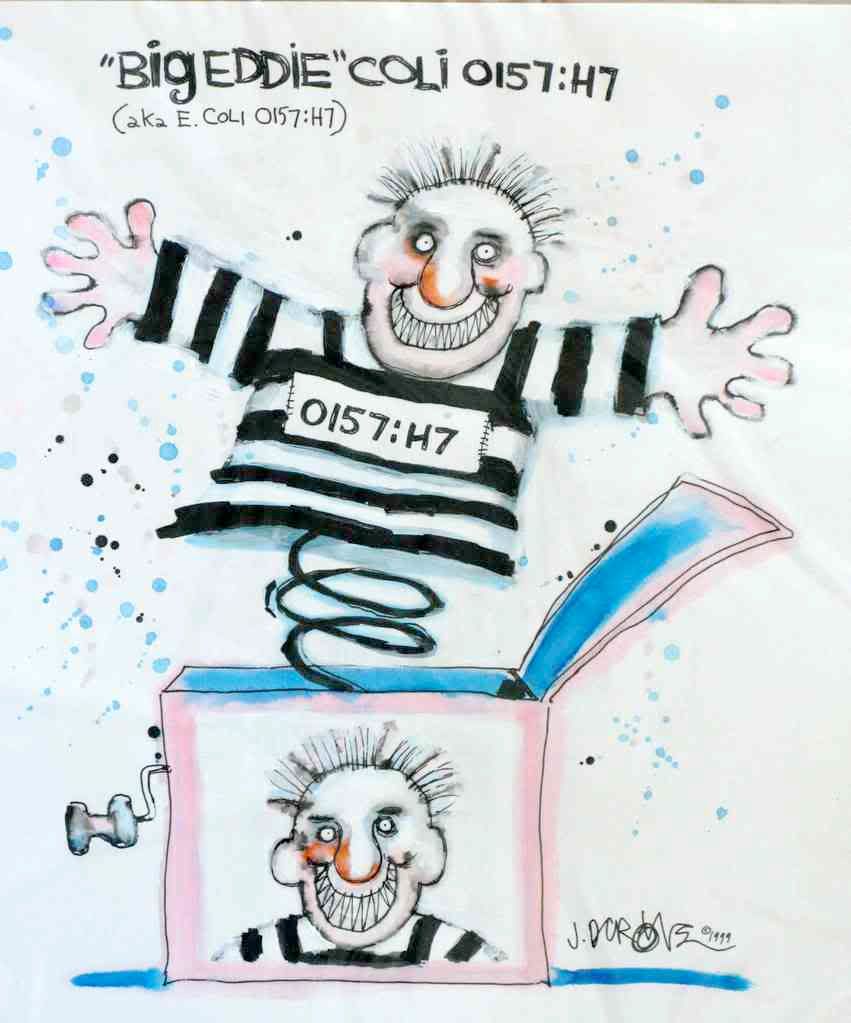 Vermont Livestock, Slaughter and Processing Co., LLC
(Ferrisburg, VT) has recalled 2,758 pounds of ground beef that has been linked to an outbreak of
E. coli
O157:H7 in the state. The ground beef was distributed to restaurants and institutions in Vermont and in Plattsburgh, NY. The meat was not shipped to retail stores.
The investigation began after the
Vermont Department of Health
received reports in early October of
E. coli
O157:H7 infections among residents in, and visitors to, Chittenden and Washington counties. Analysis by state epidemiologists pointed investigators to undercooked ground beef eaten at several different restaurants.
At last count, ten people have been confirmed to have been infected by
E. coli
O157:H7.
At least seven of the ten
were infected by the same strain, based on genetic fingerprinting of the pathogen. 
The recalled meat was processed on  Sept. 5, 8, 12, 19 and 22. It is labeled with Est. 9558 inside the USDA inspection seal, and with lot codes  "090508A," "090808A," "091208A," "091908A" or "092208A." The meat is shipped two packages per box, and each package bears the following description:
5-pound approximate weight vacuum packages of "VT BURGER CO GROUND BEEF."

Neither the state of Vermont nor USDA has released the names of the restaurants that purchased and served the recalled beef. Anyone who has consumed a burger – especially one that was underdone – at a restaurant in Vermont or in Plattsburgh, NY since late September, and who has experienced
symptoms of
E. coli
O157:H7
infection, should contact a medical practitioner and the Vermont or New York State Department of Health immediately.