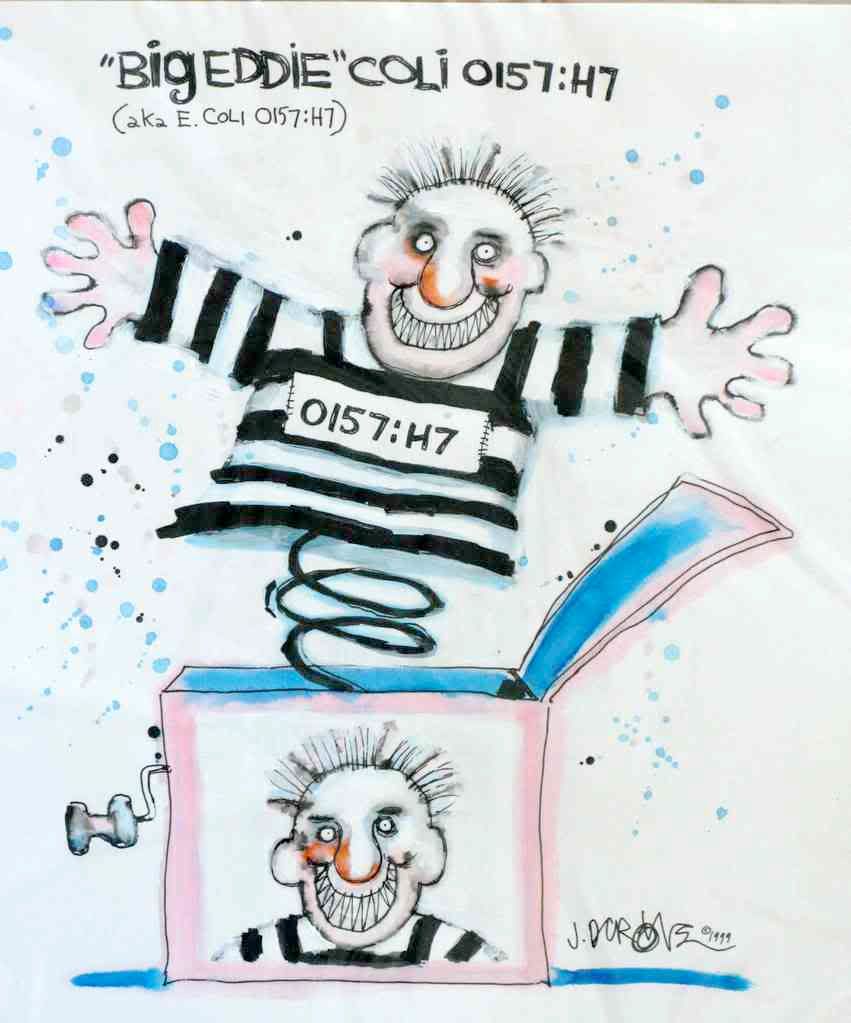 Th
e
Vermont Department of Health
has confirmed nine cases of
E. coli
O157:H7 gastroenteritis in the state; one additional suspect case awaits lab confirmation. Two of the victims are children over the age of five.
Seven of the nine confirmed victims have been infected by the identical strain of
E. coli
O157:H7. Genetic fingerprint results in the other two confirmed cases are pending.
We reported
last weekend
that four apparent
E. coli
O157:H7 infections were reported in Chittenden County, and three in Washington County. Those numbers – already up since our last report – may continue to rise, since primary health care providers have been alerted to watch for and report additional suspect cases.
Epidemiological investigations have pointed an accusatory finger at undercooked ground beef, served at several different restaurants. But restaurants may not have been the only recipients of the contaminated meat. According to today's news release by the state, USDA is investigating  "... product processing and distribution."