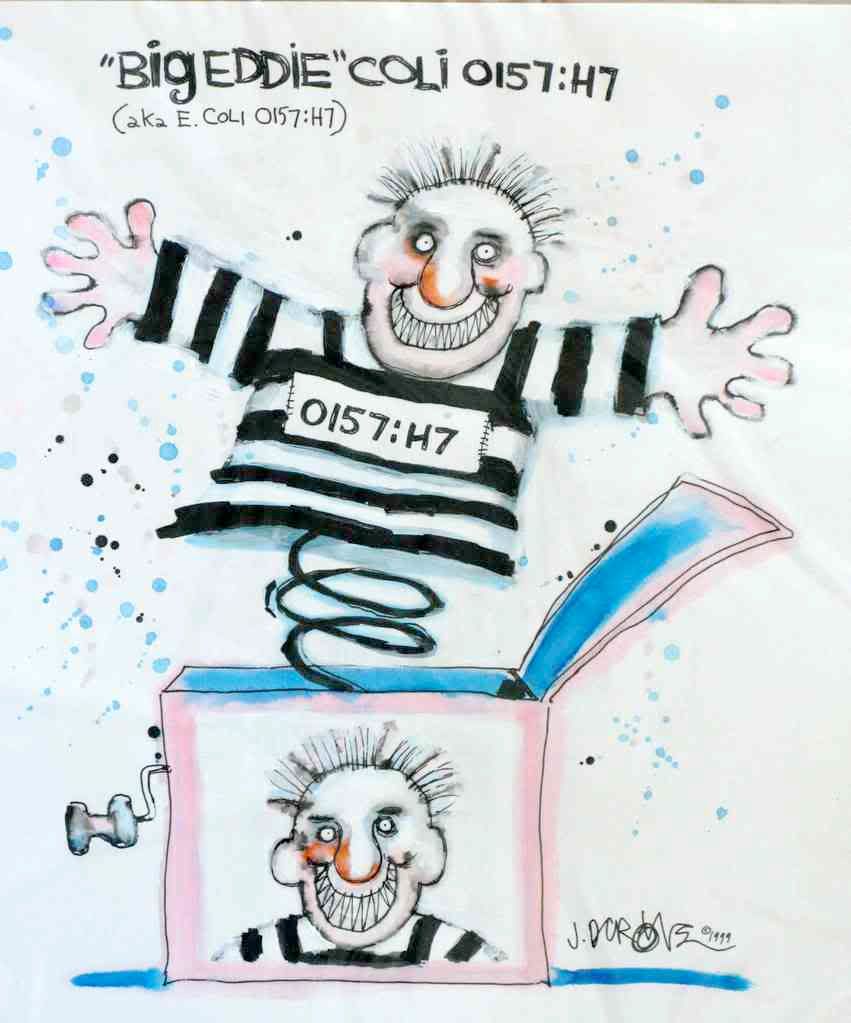 The
North Bay-Parry Sound District Health Unit
reported this afternoon that the number of confirmed cases in this
E. coli
O157:H7 outbreak has risen to 35 lab-confirmed victims. The combined total of confirmed and suspect cases now stands at 158.
The total number of cases is now just one shy of the 159 total that was reported on
Sunday
.
eFoodAlert
has learned that the removal of 18 suspect cases from the Sunday total was due to the symptoms reported by those individuals not matching the
typical symptoms
associated with an
E. coli
o157:H7 infection. 
In addition to North Bay-Parry Sound, eight other health units in the province are investigating cases that may be part of this outbreak. The Ontario Ministry of Health, Canadian Food Inspection Agency, Public Health Agency of Canada and Agency for Health Protection and Promotion are all involved in the investigation.
So far, investigators have not been able to key in on a single source. Food samples taken on October 12th, when Harvey's – the North Bay restaurant at the center of this investigation – closed, have all tested negative for
E. coli
O157:H7, according to a report by
Colin Perkel of The Canadian Press
.
The District Health Unit should soon be receiving the results of genetic fingerprinting of the
E. coli
O157:H7 recovered from the first batch of confirmed cases. If the outbreak strain matches a strain of
E. coli
O157:H7 recovered from another recent outbreak or from other sporadic cases elsewhere in Canada, this investigation will be on the road to success. But if the fingerprint does not match any other recently recovered
E. coli
o157:H7 isolate, the chances of finding the source of the North Bay outbreak will be considerably reduced.
As we found out during the Maple Leaf
Listeria monocytogenes
outbreak, Ontario does not have the capability of carrying out PFGE – genetic fingerprinting – analysis on bacteria. Unlike Québec, the province of Ontario relies on a federal lab, based in Winnipeg, for PFGE analyses. Even with overnight delivery of cultures, this can add days to the time required to obtain results.
Canada's largest province should invest in its own PFGE lab capabilities. In an outbreak investigation, time is always of the essence.