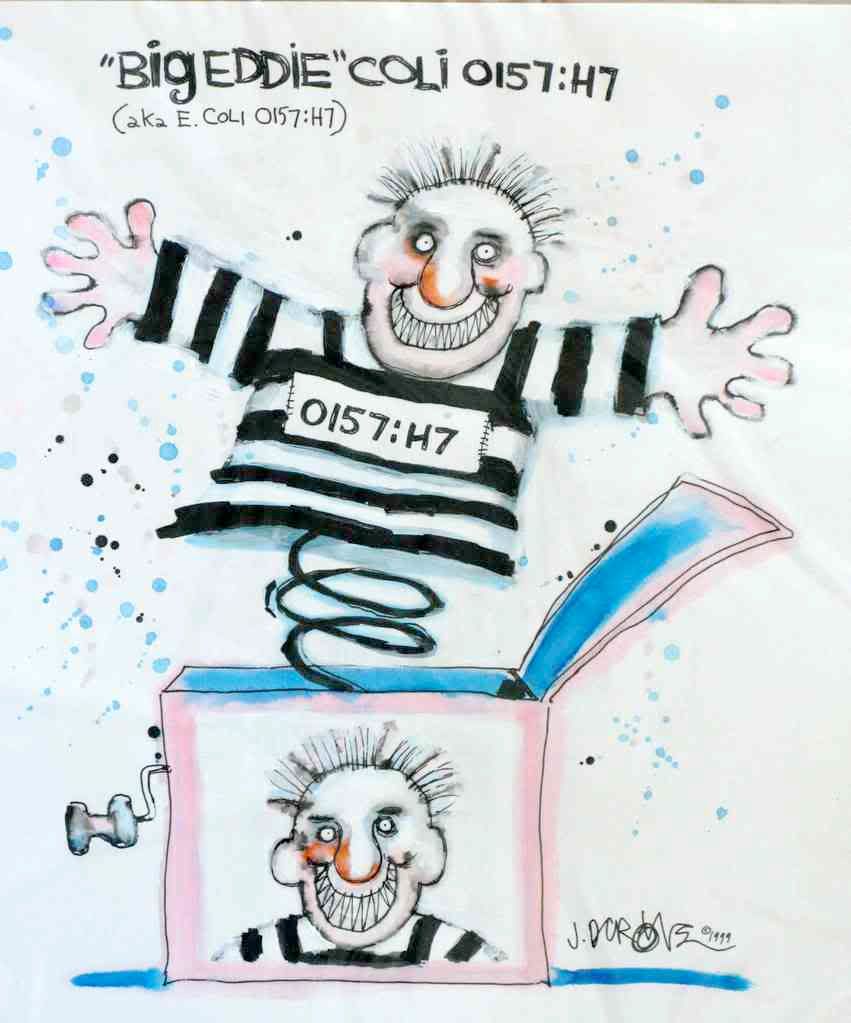 A large number of patrons of a single restaurant fall ill within a short time window. A broad range in victims' ages – 1 year to 90 years. Water supply has been checked and cleared. No answers on the source.
If this is starting to sound familiar, you probably were reading my posts last month on the Oklahoma restaurant-associated outbreak of
E. coli
O111
. Except that, this time, we are dealing with
E. coli
O157:H7, and the outbreak is taking place in and around North Bay, Ontario.
The North Bay outbreak has expanded to include
146 confirmed and suspect cases
. The illnesses have been linked to a Harvey's restaurant outlet in North Bay. But that's as far as the District Health Office's epidemiologists have progressed.
Samples of municipal drinking water – the restaurant did NOT use well water – have been tested and cleared. The employees are being questioned, and have cooperated in the investigation; stool samples are being analyzed. Victims have been interviewed. No clear source of the pathogen has yet emerged.
Of the 146 victims, 24 have been lab-confirmed for
E. coli
O157:H7. Some have been hospitalized, but most are recovering at home. Six other Ontario health units – including
Algoma, Porcupine, and Sudbury
– are now investigating cases of gastroenteritis that may be linked to the North Bay outbreak. 
Unless the genetic fingerprint of the North Bay outbreak strain is matched to a strain of
E. coli
O157:H7 that was isolated elsewhere – perhaps, Aunt Mid's lettuce? – the North Bay-Parry Sound District Health Unit might have no more success in tracing the source of the outbreak strain than did the investigators of the Oklahoma
E. coli
O111 outbreak.