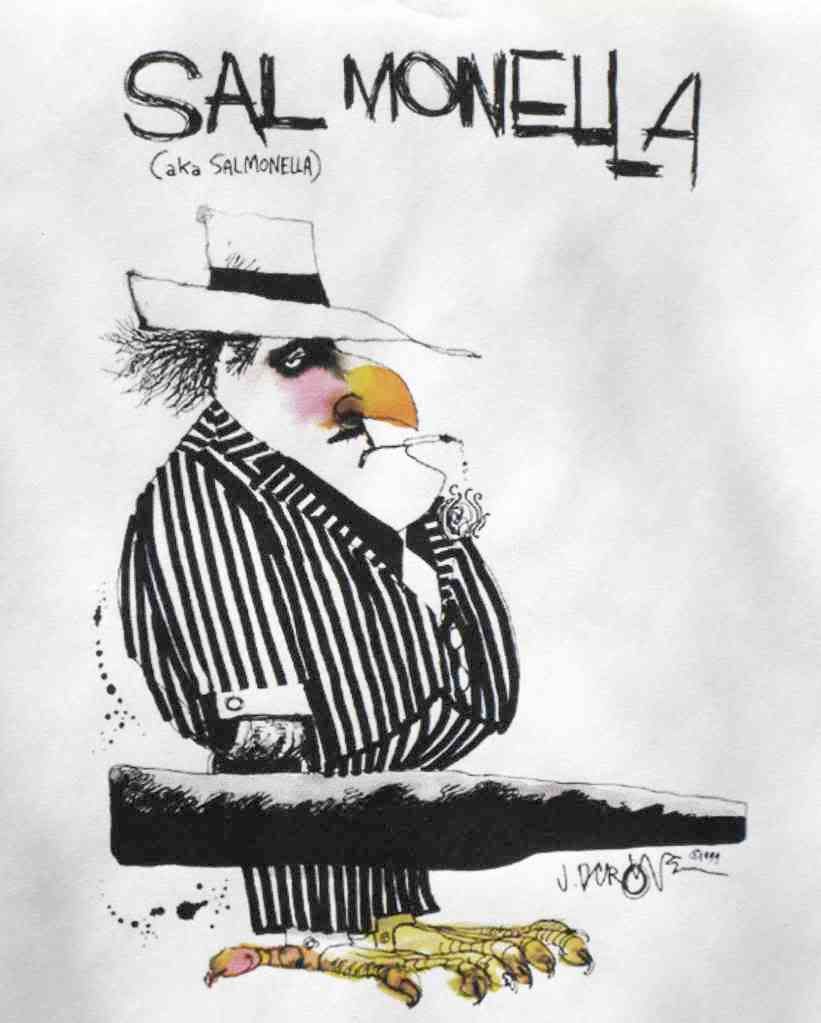 More than one week after Minnesota first reported
the
Salmonella
outbreak
, and more than one week after USDA issued its "Public Health Alert," the Wisconsin Department of Health Services is advising residents of the state
"... to thoroughly cook raw chicken..."
According to a news release
issued today
, four Wisconsin residents are among the 32 people in 12 states who were infected by
Salmonella
Typhimurium after eating improperly cooked chicken entrées sold under the Milford Valley Farms brand name. The four victims, who live in three different counties, are described as two adult males, one adult female and one school-age male. 
The outbreak was detected and first reported by the
Minnesota Department of Health
on October 3rd, after 14 residents of the state were all confirmed to have been infected by a single strain of
Salmonella
. The offending foods included several production lots of two different varieties of 
"... raw, frozen, breaded and pre-browned, stuffed chicken entrees."
This is the sixth
Salmonella
outbreak associated with "ready-to-cook" raw chicken entrées that the state of Minnesota has tracked down in the last 10 years. The October 2008 issue of Journal of Food Protection includes an article that reviews
four of those outbreaks
, which occurred between 1998 and 2006. 
In the current outbreak, as well as in the older outbreaks described in the Journal article, most of the consumers who became ill reported cooking the entrées in a microwave. Many of the victims in the earliest outbreaks thought that the entrées were pre-cooked, and only required heating. As a result of the information obtained from those outbreak investigations, some companies modified their package labels to indicate more clearly that the entrées were raw. Also, instructions for microwave cooking were removed from the package labels of some entrées.
USDA does not consider
Salmonella
to be an adulterant in raw poultry. The
agency's approach
to this problem is to urge consumers to cook the entrées to an internal temperature of 165ºF, and to test the temperature of the entrée in several locations. This approach clearly is not working.
At the very least, package warning labels should be greatly strengthened. And producers of these ready-to-cook frozen entrées should be required to validate – and document their validation of – the cooking instructions printed on the packages.
Ready-to-cook raw entrées are convenience foods. It's too much to expect that the average consumer, who has paid a premium price to be able to simply pop a meal into the oven without any preparation, will spend time fussing with a meat thermometer. 
It's unlikely that USDA will succeed in reducing the incidence of
Salmonella
in raw poultry any time soon, so this problem isn't going to disappear. I'm not a big fan of irradiation as a solution to most food safety issues, but perhaps my arm can be twisted in this very specific instance.