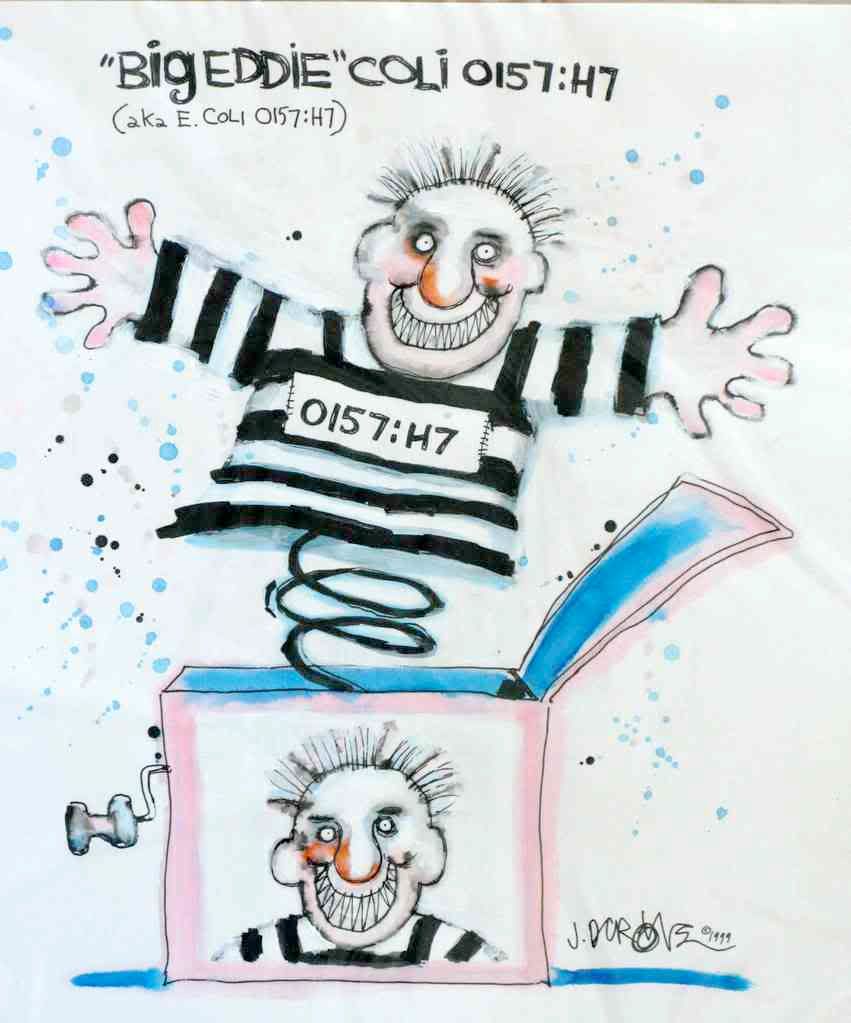 The magnitude of the North Bay
E. coli
O157:H7 outbreak has decreased slightly, according to today's news release from the
North Bay-Parry Sound District Health Unit
. The district now puts the tally at 141 cases, 28 of which are lab-confirmed for
E. coli
O157:H7. The 18-case reduction came after health investigators determined that those individuals were not part of the outbreak.
The daily releases from the District Health Unit are frustratingly vague. Notably, the definition of "confirmed" and "suspect" is unclear. No mention has been made of genetic fingerprinting of the
E. coli
O157:H7 isolated from patients. Were the 18 cases eliminated, for example, because they were infected with a different strain of
E. coli
O157:H7, or were they suffering from a completely unrelated cause of gastroenteritis?
All of the illnesses appear to be linked to the same North Bay restaurant, although some of the cases may be secondary infections transmitted to a family member or care-giver. There has not yet been a breakthrough in the investigation into the source of the outbreak. And, as was the case in the Oklahoma
E. coli
O111 outbreak, the longer it takes, the less likely it is that a probable source will be found. The
District Medical Officer of Health
already has cautioned the public that we may never know what caused the outbreak.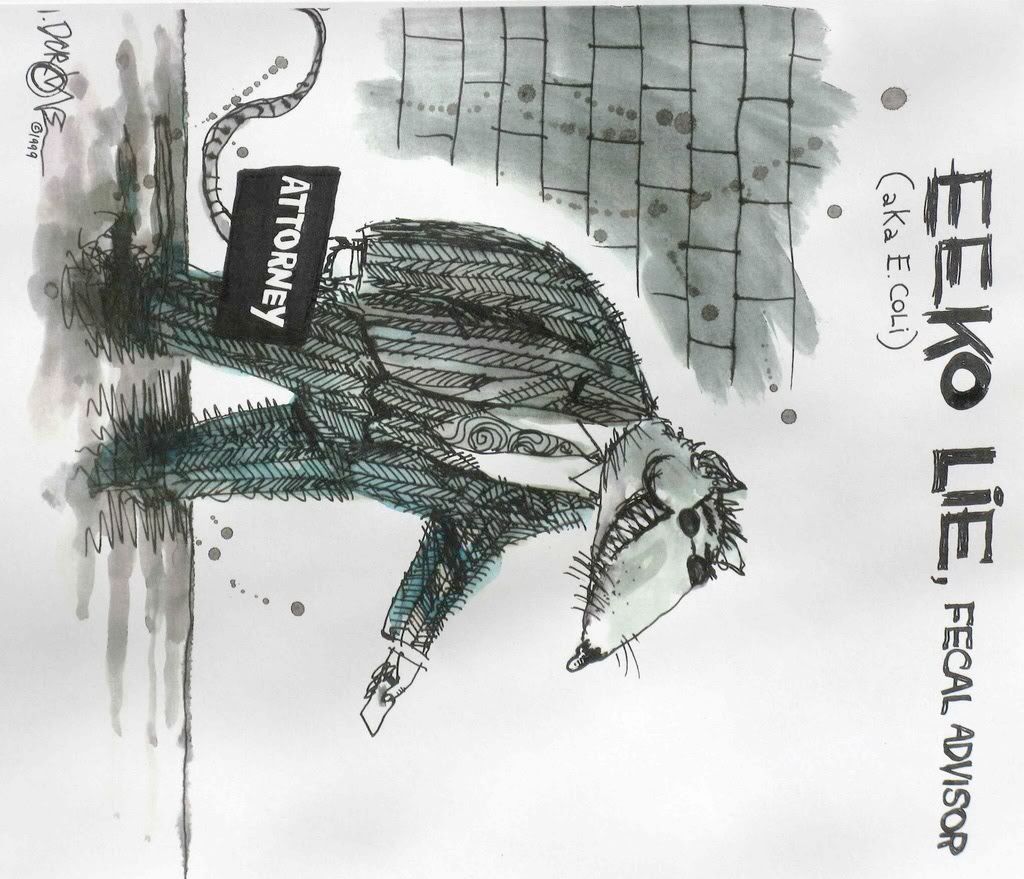 While the North Bay investigation limps along, there is a growing outbreak of suspected 
E. coli
gastroenteritis in
Snohomish County, Washington
. 
The Snohomish Health District reported today that it is investigating a cluster of 14 possible cases of
E. coli
infection. All of the victims fell ill in a one-week period between October 7 and October 14. No common source has been determined yet, and lab confirmation of the infections is still in progress. 
Victims have reported symptoms of bloody diarrhea and stomach cramps, with little or no fever. These symptoms are consistent with
E. coli
O157:H7. They can also be the result of an infection with other
E. coli
serotypes that generate similar toxins –
E. coli
O111, for example. 
The outbreaks – like the microbes that cause them – keep multiplying.