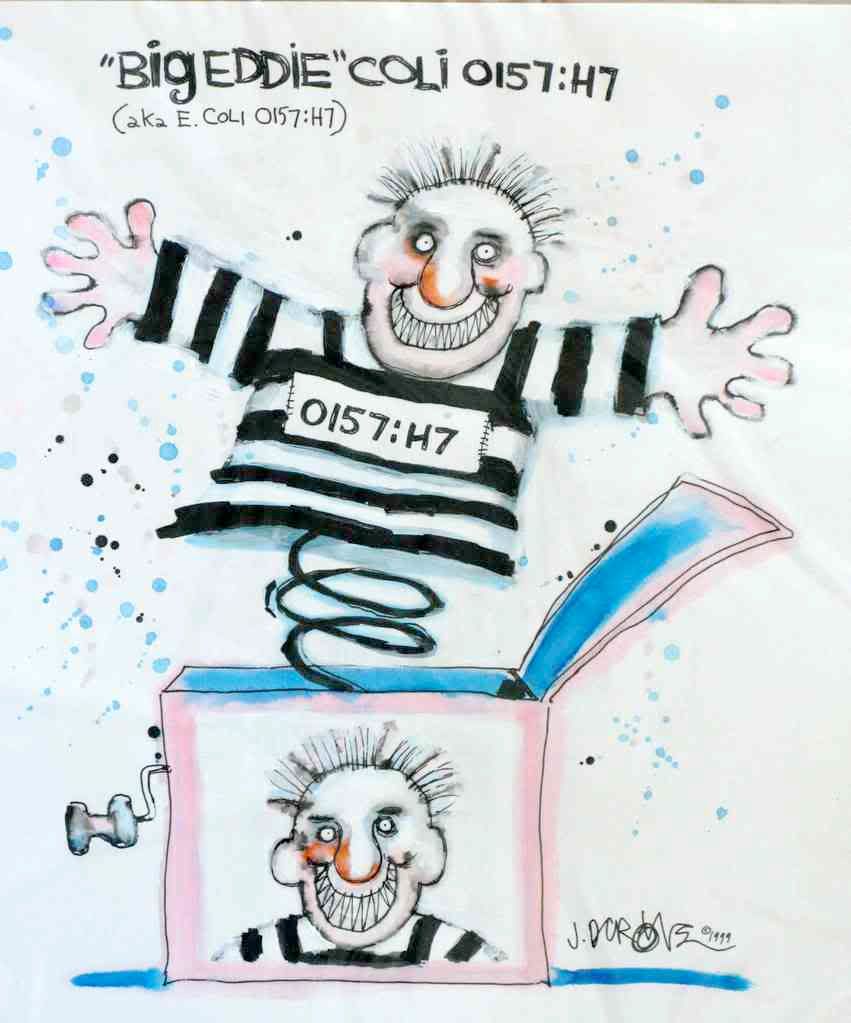 The  number of cases in the
North Bay, Ontario
E. coli
O157:H7 outbreak
has increased to 159 confirmed and suspected cases, according to a news release from the North Bay-Parry Sound District Health Unit. This is up from
yesterday's reported total
of 146 cases.
Twenty-six of the cases have been lab-confirmed as
E. coli
O157:H7, and the 159 cases are now spread over seven health districts, including North Bay-Parry Sound,
Algoma
,
Sudbury
,
Timmins
,
Simcoe and Toronto
. 
A CBC news report suggests that the location of North Bay at the intersection of Hwy 11 and Hwy 17 – two branches of the Trans Canada Highway – may have contributed to the dissemination of this outbreak to other parts of Ontario.
As we hinted at yesterday, the North Bay news releases are starting to take on the same tone as the daily news updates in last month's Oklahoma
E. coli
O111 outbreak. In today's update, the District Medical Officer of Health, Dr. Catherine Whiting, offered the following caution.
"We are doing everything we can to look for the specific source of the

E. coli

. However, in the majority of these types of outbreaks, despite everyone's best efforts, the specific source is never found."
This fall has produced a bumper crop of
E. coli
O157:H7 outbreaks in the United States and Canada. In addition to recent outbreaks in Michigan, Illinois, Colorado, Vermont and North Bay, health officials in
Snohomish County, Washington
and
Lee County, Iowa
also are investigating flare-ups.
As for the North Bay outbreak, the District Health unit points out that the rate of new cases seems to have fallen, signaling that the outbreak may have passed its peak. That's the good news. The bad news is that the shorter-lived the outbreak, the harder it can be to pinpoint the source.