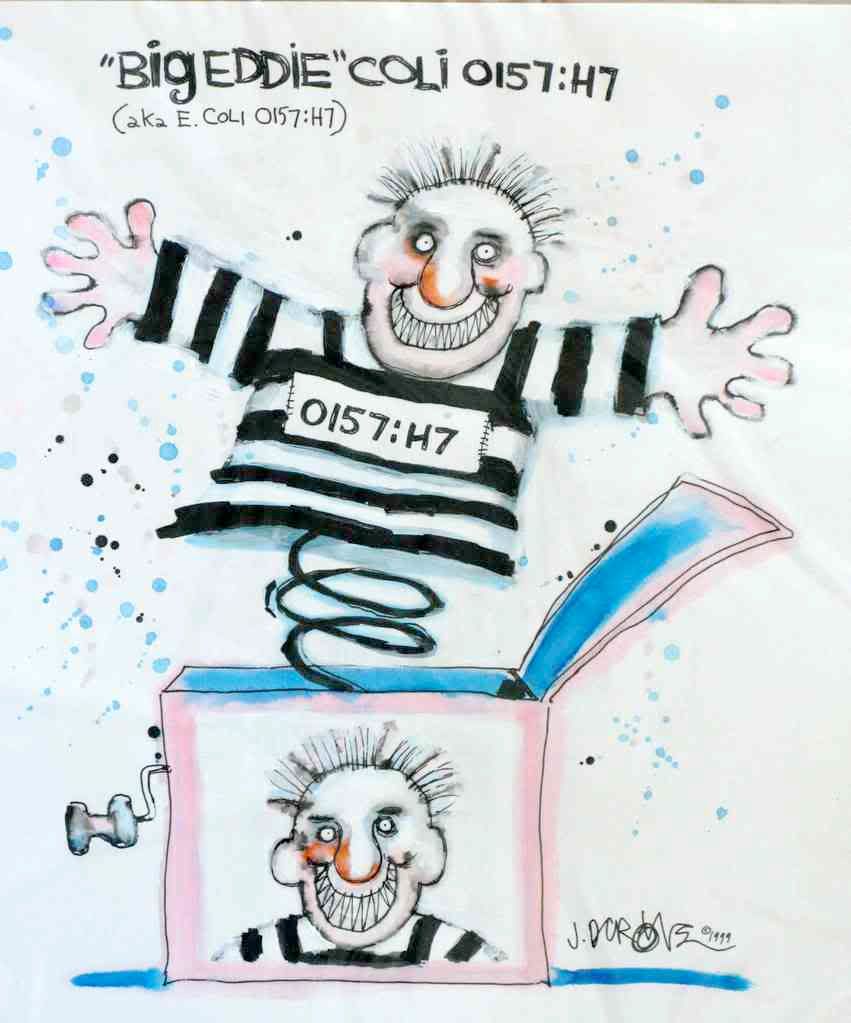 It's "leaf peeper" season here in the Green Mountain State, and it would appear that our peripatetic friend, "Big Eddie" Coli may had decided to grace our fair state with his presence.
The
Burlington Free Press
 reports that the Vermont Department of Health has launched an investigation into eight cases of food-borne illness: four in Chittenden County, three in Washington County and one reported by a visitor to the state. According to the brief report, the state epidemiologist suspects that undercooked ground beef may be behind the outbreak.
The news report does not mention
E. coli
, but a reader has posted a comment that her son, a student at the University of Vermont, is one of the "... eight
E. coli
victims under investigation..."
The Vermont Department of Health has not published any specific information about this outbreak. Instead, the state has posted a "
Health Advisory
" alerting health care providers that the
"[r]eported bacterial enteric disease cases, such as Campylobacter and Shiga toxin producing E. coli, exceed the Vermont five-year median."

There is no indication yet of a common element – food type, restaurant, catered event – behind the outbreak.