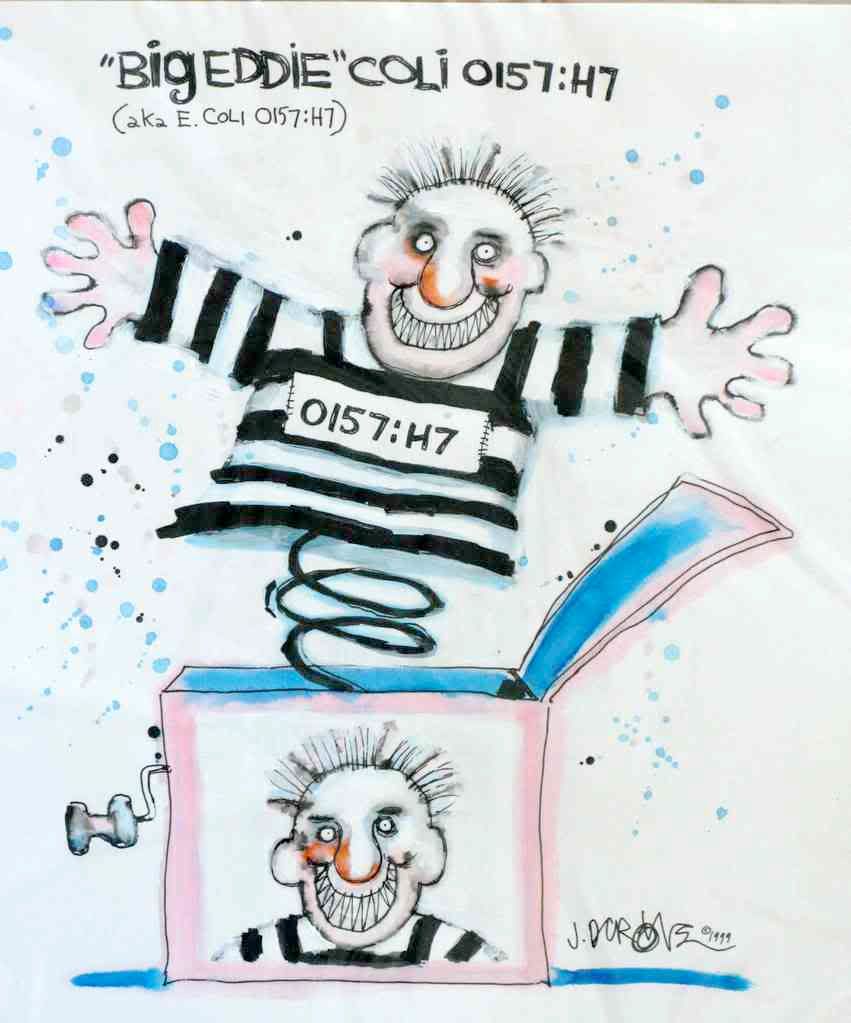 Today's update from the
North Bay-Parry Sound District Health Unit
is singularly devoid of news – good or bad.
The number of confirmed and suspect cases has risen slightly to 209, of which 39 have been lab-confirmed as
E. coli
O157:H7. One of the victims is a child, who is hospitalized with symptoms of hemolytic uremic syndrome. Today's update describes the child's condition as "critical".
There still has been no break-through in finding the source – food, food-handler, or environmental – of the outbreak. And there is still no word on the results of genetic fingerprinting of the outbreak strain (or strains).
Unless something significant breaks over the weekend, it's likely that the next update from the District Health Unit will be on Monday, October 27th.