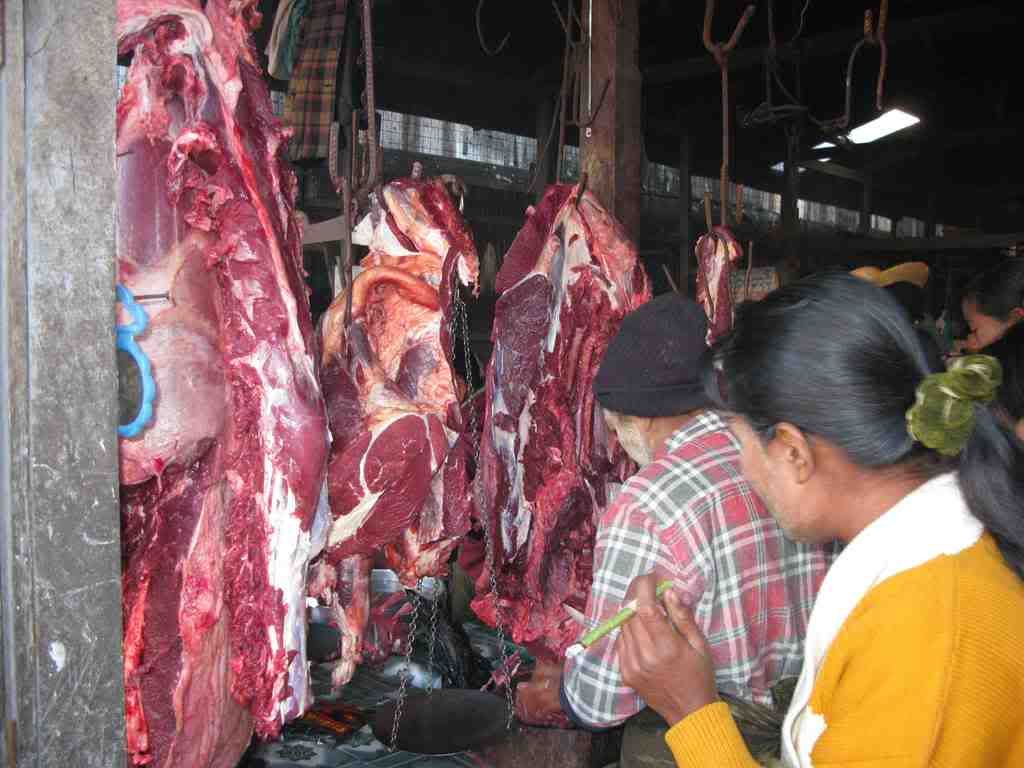 USDA announced this morning that three US meat processors – one in Colorado and two in Florida – have recalled frozen beef trim imported from Nicaragua due to the presence of
E.
coli
O157:H7.
The imported meat was described as follows:
60-pound bulk boxes of "BM-95 BONELESS BEEF." Each shipping container bears the establishment number "Nicaragua 4" inside the Nicaraguan mark of inspection. The shipping label bears the item number "00003," and pack date of "8-19-08."



Approximately 27,000 pounds of frozen beef trim are included in the recall:

The imported meat has been shipped to establishments and distributors in California (by Colorado Foods), in Indiana and Wisconsin (by Astro) and in New York and Pennsylvania (by A.C.S.). Because beef trim usually is subjected to further processing (such as grinding), consumers likely will not be able to identify the recalled meat in the store.
The contamination was detected by USDA as a result of their having sampled and tested the imported product. But the imported meat was shipped to its various destinations before the test results were available. USDA, clearly, does not "test and hold" imported meat.
Current USDA policy is to post a retail distribution list for all Class I recalls that are initiated after August 18th. We'll update this post to include a link to the retail distribution list as soon as it is available.