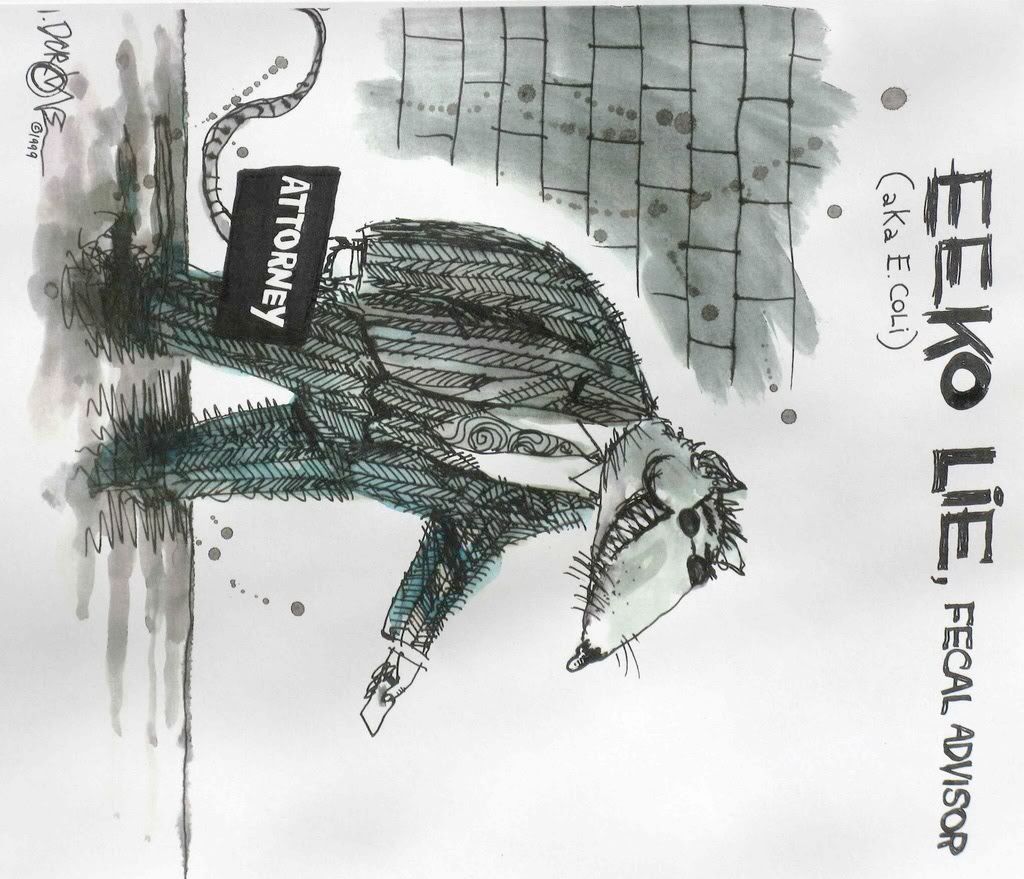 Happy Valley Dairies
(Tuatapere, NZ) has recalled 2L bottles of pasteurized milk after a "high
E. coli
count" was found in a sample of the milk, according to a notice posted by the New Zealand Food Safety Authority. The recall includes all 2L bottles identified with Batch 151008 and "Use by" 28 October, onwards.
The milk was sold in supermarkets and retail stores in the Invercargill region of New Zealand's South Island. Consumers who purchased the milk are urged to return it to the store for a refund.
Happy Valley Dairies
, a family-owned and operated business, began production about 16 months ago as a vertically integrated boutique dairy. In a departure from usual hygiene requirements, the New Zealand authorities permitted the dairy to maintain its milking shed and processing facility under a common roof. The dairy's owners, Frans and Jeanine Venekamp, prided themselves on the quality and flavor of their dairy products, which included yogurts and cheeses in addition to pasteurized milk. 
The milk recall was Happy Valley's second brush with microbiological reality. Earlier this month, the dairy recalled
two varieties of yogurt
, due to
Listeria monocytogenes
contamination. According to Jeanine Venekamp, the
Listeria
finding spurred the couple to increase their testing frequency. She gave the following explanation for the
E. coli
result to the
Otago Daily Times
.
"We have been doing so much testing of our milk and that is why the samples were still warm and that in turn maybe why the

E. coli

bacteria bug was present."
It's clear from this statement that Ms. Venekamp lacks a basic understanding of the significance of
E. coli
in pasteurized milk. This microbe, a normal inhabitant of the intestinal tract, is destroyed by pasteurization. There are only three possible explanations for the presence of
E. coli
in a pasteurized milk sample:
Inadequate pasteurization time or temperature (i.e., equipment failure)

Contamination of the pasteurized milk after it leaves the pasteurizer (i.e., defective equipment, environmental contamination or poor sanitation)

Improper sampling technique (i.e., operator error)

All of these are preventable in a well designed, well maintained, and well run dairy facility. And there is no excuse for a sample to still be warm, as Ms. Venekamp described, when it reaches the lab. A fundamental rule of microbiological sampling is to cool a sample immediately in order to preserve the "snapshot" of its bacterial load.
Ms. Venekamp also complained, during that same interview, that the government was overzealous in the way it disseminated information about the
E. coli
contamination – broadcasting the information on TV and radio, and publishing the notice in newspapers and online, rather than simply printing a public notice in newspapers. 
The Venekamps have decided to close down Happy Valley Dairies as a result of this incident. It's unfortunate that their boutique dairy experiment ended badly. But there are lessons to be learned. In hindsight, NZFSA should have insisted on a complete physical separation of the milking barn from the processing facility.
And all food processing facilities should be required to have at least one person on staff who has at least a basic understanding of microbiology, sanitation and sampling procedures.