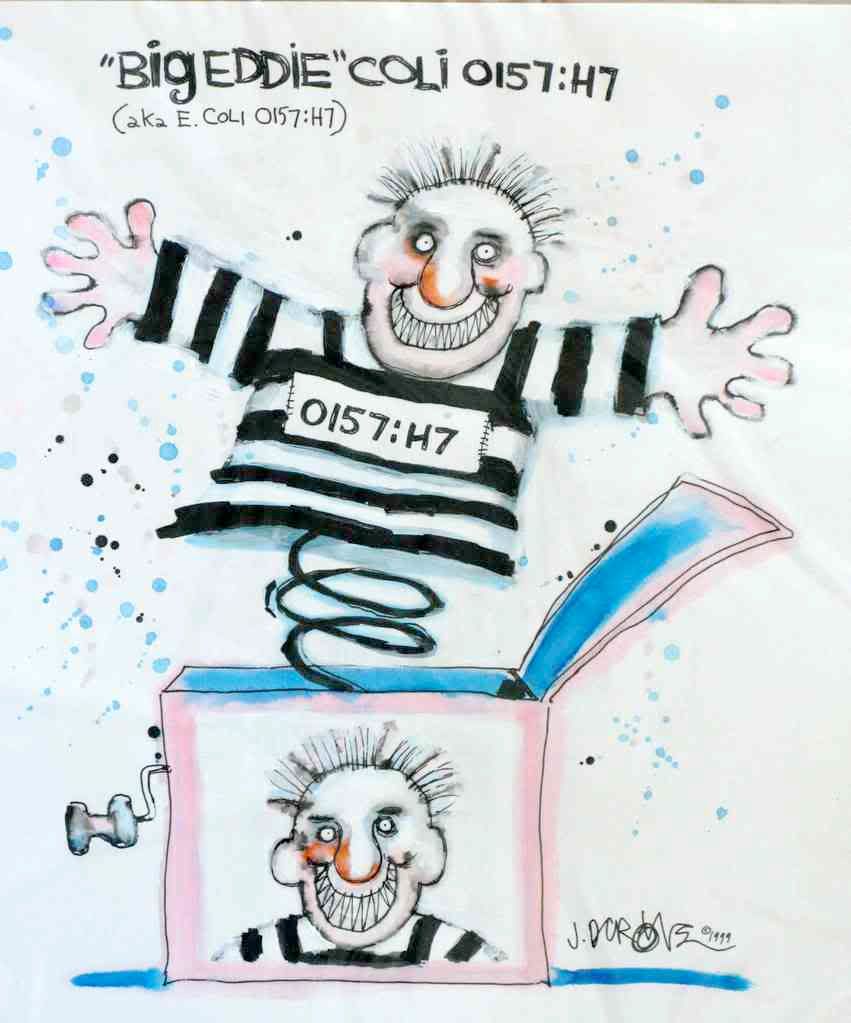 The
E. coli
O157:H7 outbreak in North Bay, Ontario
has grown to 131 cases. Twenty-two people have been confirmed by lab analysis to have been infected with
E. coli
O157:H7. An additional 22 people are still under investigation. It's unclear from the most recent reported posted released by the North Bay-Parry Sound District Health Unit what the status is of the other 87 cases.
While most of the victims are in North Bay, an unspecified number of the 131 cases have been reported from four other health districts. The
Algoma
,
Porcupine

an
d
Sudbury
Health Units all are investigating illnesses that may be related to this outbreak.
Although the outbreak has been traced to a specific restaurant – Harvey's – in North Bay, there is no news yet as to the source of the
E. coli
O157:H7. The restaurant has been closed since
Sunday evening
, and restaurant employees are cooperating in the investigation. 
Although most healthy adults can shrug off an
infection with
E. coli
O157:H7
as an unpleasant inconvenience, children are especially at risk of both short-term complications – hemolytic uremic syndrome – and long-term chronic aftereffects. 
E. coli
O157:H7 is not to be taken lightly, especially when it strikes children and the elderly. A 
follow-up study
 of victims of the Walkerton, Ontario 
E. coli
 O157:H7 outbreak was just released. The seven-year study found that 22 children who were infected in 2000 developed permanent kidney damage. Anyone who experiences symptoms consistent with
E. coli
O157:H7, including diarrhea – especially bloody diarrhea – stomach cramps, nausea and vomiting, should be seen by a doctor without delay.