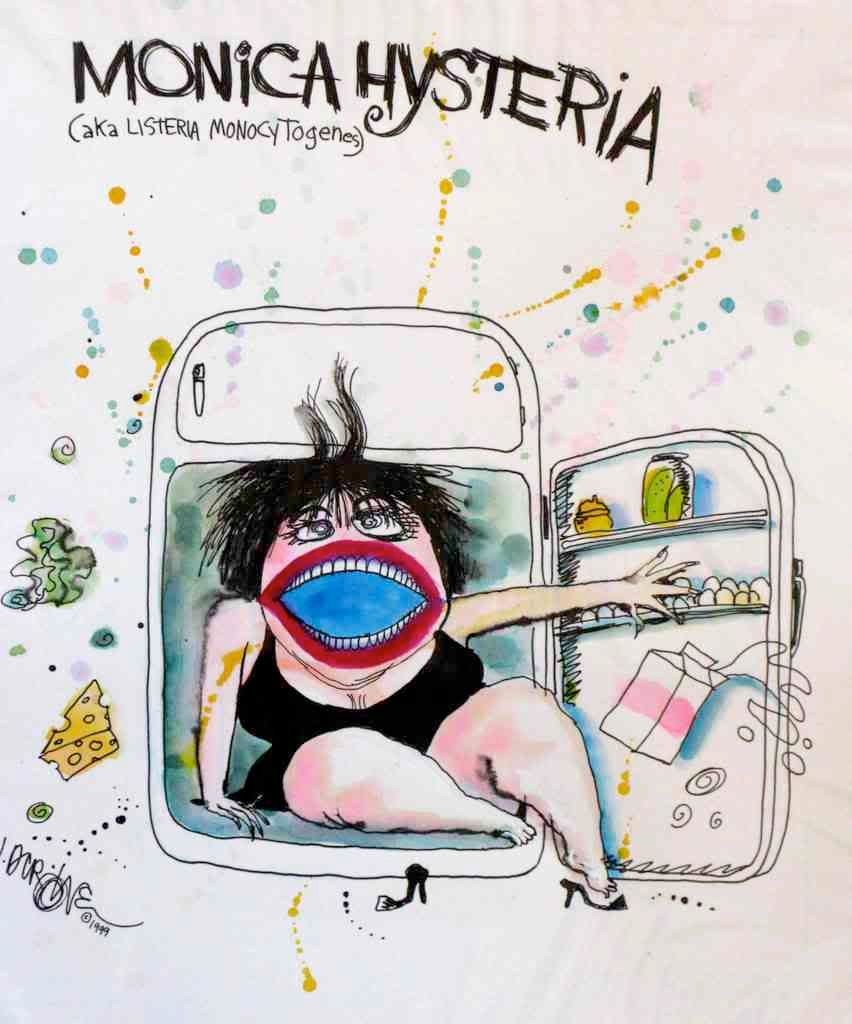 The
Canadian Food Inspection Agency
is warning consumers in the province of Québec not to eat certain Plaisirs Gastronomiques (PG) brand roast beef sandwiches. The sandwiches were made using roast beef from Les Salaisons Desco Inc. (Est 501) that was found to contain
Listeria monocytogenes
.
All date codes – up to and including 2008 OC 26 – of the following sandwiches have been recalled:
Bistro Fresh Submarine Roastbeef & Monterey Jack

, 255 g (UPC 6 23798 00533 2)


Pita Roastbeef Monterey Jack

, 250 g (UPC 6 23798 00543 1)


Sandwich Beef Garlic & Chili on Flax Bread

, 180 g (UPC 6 23798 00562 2)

This is the second recall of a meat product from Les Salaisons Desco so far this month. On
October 8th
, we reported that the company had recalled two batches of Dunn's Famous brand Smoked Meat, also due to contamination by
Listeria monocytogenes
. It's likely that CFIA has been conducting a systematic investigation of the Desco facility and products since that initial recall.
If you think that you may have eaten one of the recalled sandwiches, and you begin to experience symptoms of listeriosis, contact your health care provider immediately. While an infection with
Listeria monocytogenes
usually produces only mild gastroenteritis or flu-like symptoms, some people – the elderly, young children, pregnant women, and immuno-compromised individuals – are liable to experience severe, life-threatening illnesses as a result of an infection with this pathogen.
For more information on this recall, consumers can contact CFIA, toll-free, at 1-800-442-2342, between the hours of 8:00 am and 8:00 pm (EDT) Monday to Friday.