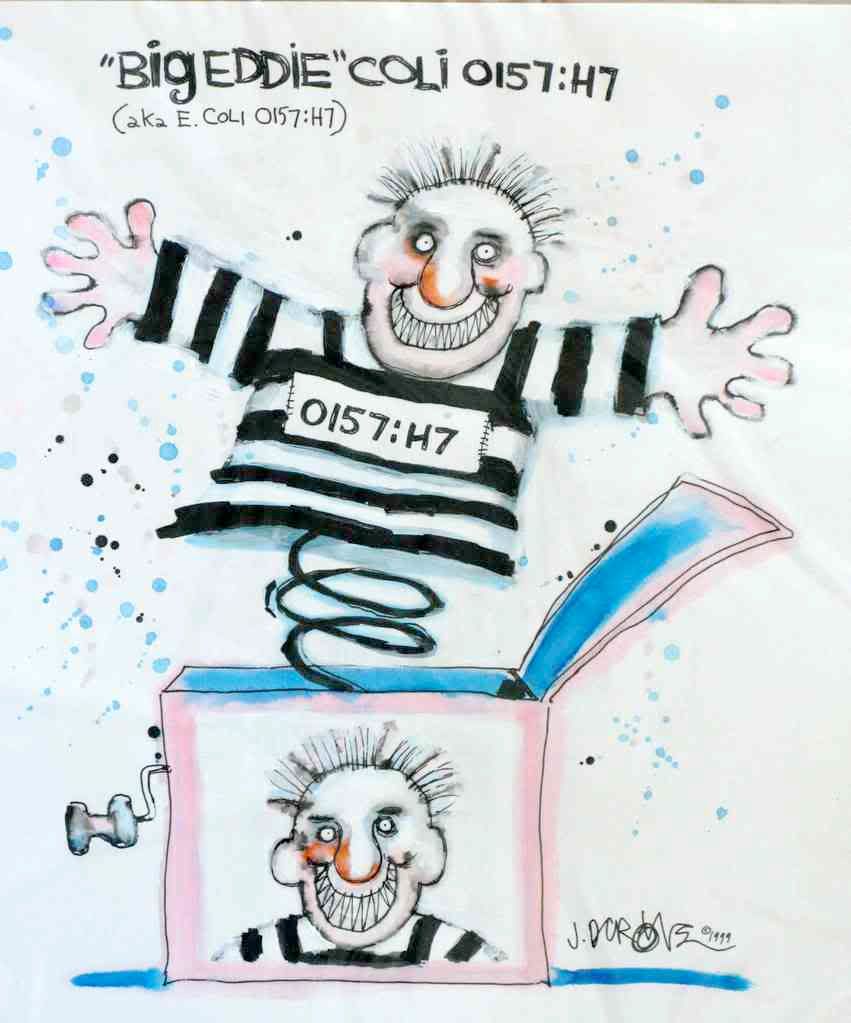 UPDATED October 29, 2008
Earlier this month, USDA issued a series of notices advising the public that beef trimmings imported from Nicaragua were contaminated with
E. coli
O157:H7 and had been recalled. At that time, the agency promised to furnish a list of recall establishments that were supplied the Nicaraguan meat.
USDA, at last, has posted the promised information. It would appear that most of the meat was supplied to wholesalers and processors. Very little of the meat seems to have reached the retail market – as opposed to the restaurant trade, for example – in identifiable form.
The original recall notices indicated that the Nicaraguan beef had been shipped to
five states
– California, Indiana, Wisconsin, New York and Pennsylvania – and to
Puerto Rico
. According to USDA, the following retail locations probably received the recalled meat. The agency cautions that other retailers may also have been recipients of the beef.
Alcoba Supermarke

t, Carr. 164 Km 16.5, Bo. Palmarejo, Corozal, PR


Colmado San Miguel

, Carr. 842 Km 4, Bo. Caimito Alto, San Juan, PR


Supermercado Dorabel

, Calle 1 #266, Urb. Vives, Guayama, PR


Supermercado Umbo

, San Patricio Ave., Centro Comercial Umbo, Las Lomas, San Juan, PR


Inclema's Market

, 1337 N. Goodman Street, Rochester, NY


Sensenig Meats,

 6999 Cannery Road, Hanover, PA


Hawk's Grocery and Smokehouse

, 13087 Main Street, Hydetown, PA


Trawka's Market

, 712 Payne Avenue, Erie, PA


Urbaniak Brothers, Inc.

, 310 E. 24th Street, Erie, PA

County Market

, 49 Pine Grove Plaza, Grove City, PA

Kevin's Quality Meats

, 451 N. Grant Avenue, Kittaning, PA

Nichol's Meats

, 1011 Bechtel Street, Monaca, PA

Paul's Market

, 310 Madison Street, Sligo, PA

G/K Glendale Kozonian Ranch

, 356 N. Chevy Chase Drive, Glendale, CA

Paradise Pastry

, 1815 W. Glenoaks Blvd., Glendale, CA

Pacific Food Mart

, 1008 N. Pacific Avenue, Glendale, CA

Farmers Ranch Market

, 7811 Sepulveda, Van Nuys, CA

Jerry's Produce

, 9043 Reseda Blvd., Reseda, CA

Tropicana Produce

, 1406 Huntington Dr., Duarte, CA

Selin Market

, 1427 W. Glenoaks Blvd., Glendale, CA

Easchbach Meats

, 18045 S. Western Avenue, Gardena, CA

Glendale Ranch Market

, 1122 S. Central Avenue, Glendale, CA

Kozanian Super Meat & Retail

, 1240 S. Glendale Blvd., Glendale, CA

Cutullo Prime Meats

, 7127 Tiffany Blvd., Boardman, OH
These lists may be updated if USDA obtains additional information from the importers. If so, we'll provide an update to this consolidated list.