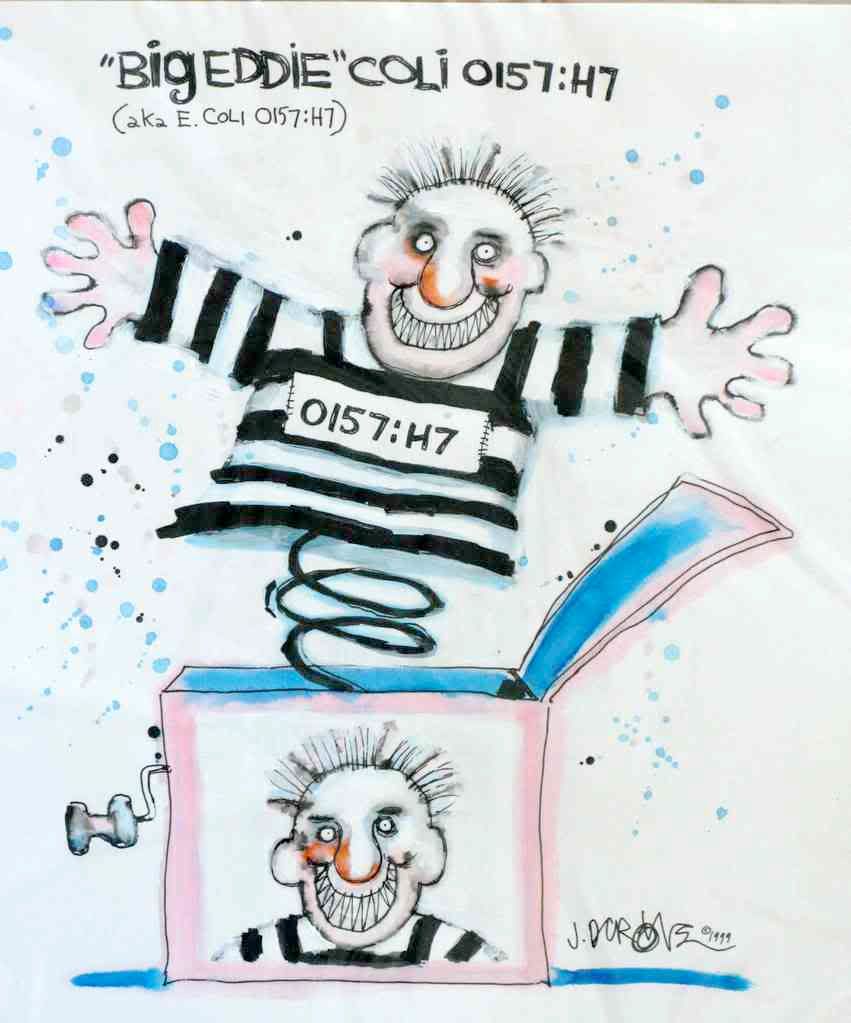 The
County of San Diego Health and Human Services Agency
reported yesterday that two girls, aged 7 and 9, have been diagnosed with an
E. coli
infection. The children attend Carmel Creek Elementary School in North San Diego County. The girls, who have not been identified, have been hospitalized but are expected to recover.
While there is no indication that the school is the source of the infections, school officials are cooperating with the County investigation and also have notified parents of the illnesses.
There is not yet any indication of the source of these two illnesses, and no additional cases have been reported so far. 
This is just the latest in a rash of small outbreaks of
E. coli
illnesses, which have popped up in various parts of the United States and in Canada in the past couple of months. Jurisdictions as widely separated as
Vermont
,
Michigan
,
Washington State
,
Kansas
and
Ontario
have reported outbreaks of
E. coli
O157:H7 in the last two months.
Where will this peripatetic pathogen pop up next?