Number of cases likely to increase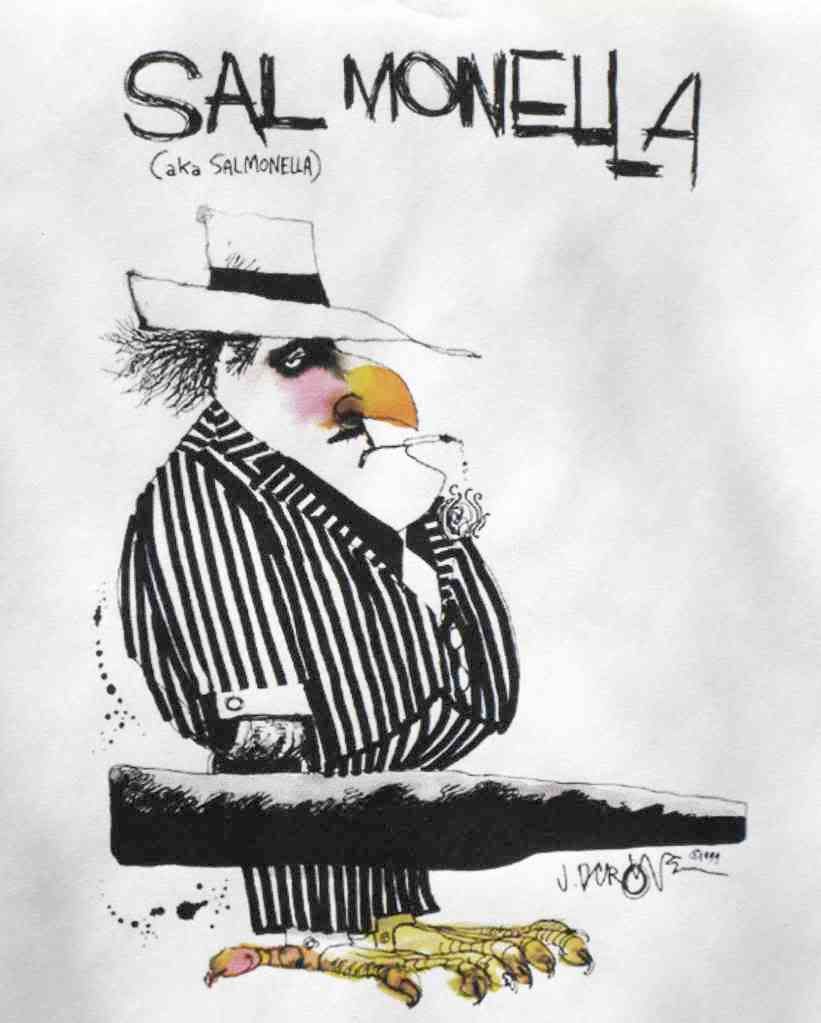 As of July 14th,

British Columbia Centre for Disease Control

(BCCDC) has confirmed
Salmonella Chester
infections in
10 residents of Canada's westernmost province
during the previous two weeks. Three of the outbreak victims were from central Vancouver Island, according to a report in the
Times Colonist
.
Most cases occurred in older individuals, and approximately half of the victims were hospitalized. "The number of cases is changing on a daily basis," according to Dr. Eleni Galanis, Physician Epidemiologist with BCCDC. "Because of this," said Dr. Galanis, "we are not releasing a daily count of cases."
The BC outbreak is completely unrelated to the recent
Salmonella Chester
outbreak in the United States, Dr. Galanis added.
The illnesses reported in BC were linked epidemiologically to the consumption of
Freybe headcheese
. There have been no reports as yet of the outbreak strain having been found in a sample of the deli meat.
Freybe Gourmet Foods, Ltd.
recalled the implicated products on July 14th.
The headcheese was
manufactured for Freybe by Brandt Meat Packers
(Est. No. 164) of Mississauga, Ontario, and was distributed by Freybe to the Overwaitea Food Group (which includes
Save-on-Foods
,
PriceSmart Foods
,
Urban Fare
and
Cooper's Foods
) and
Thrifty Foods
stores, as well as other smaller delis in Western Canada and the Yukon.
When contacted by
eFoodAlert
, Brandt Meat Packer's Operations Manager, Peter d'Uva had the following comment:
"At this time we are aware of a limited number of recent salmonella cases in British Columbia that may be linked to the consumption of headcheese.

It is unclear if the problem stems from the original product manufactured by Brandt Meats or from the subsequent handling of the product.

Public health and safety is of paramount importance to Brandt Meats and we are working closely with the Canada Food Inspection Agency to determine where the source of the salmonella may have originated.

While no Brandt products have ever been linked with salmonella we will continue to work with all agencies to determine the source of contamination."
The Canadian Food Inspection Agency, the Public Health Agency of Canada, Health Canada and the BCCDC are continuing their investigation into this
Salmonella Chester
outbreak. The BCCDC recommends that residents of the province who experience symptoms compatible with
Salmonella
infection, should call the 24-hour HealthLink BC line at 811, or contact their family physician.
If you would like to receive automatic email alerts for all new articles posted on eFoodAlert, please click here or submit your request using the sidebar link. Please include "subscribe eFoodAlert" in the subject line.