CDC updates outbreak data; FDA discloses egg inspection plans; Congress plans hearings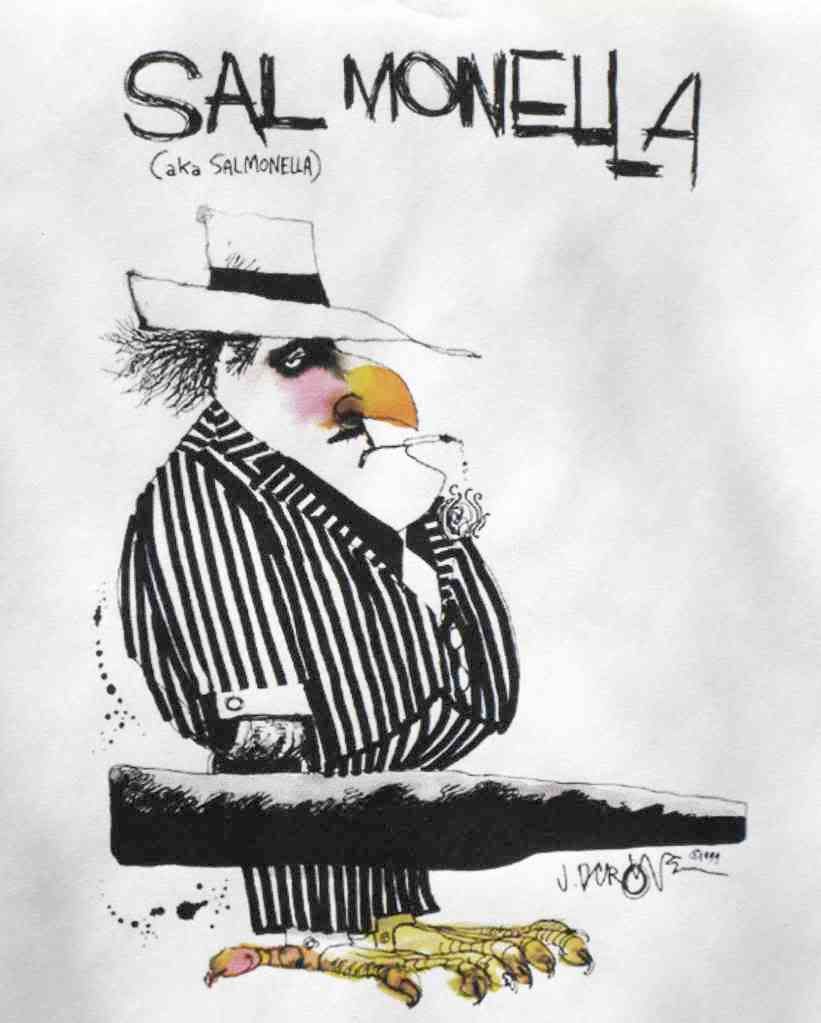 CDC
received a total of 2,508 reports of
Salmonella Enteritidis
between May 1st and August 31st. After subtracting the 1,039 "expected" cases for this time period, the agency has concluded that 1,469 reported illnesses are likely due to the contaminated egg outbreak that we have been reporting on for the last couple of weeks.
The agency is forced to use this indirect means of calculating the size of the current outbreak, because the "outbreak" strain of Salmonella Enteritidis is indistinguishable from the normal background strain, based on the standard PFGE genetic typing method used by CDC and state health labs.
According to Lola Russell, CDC Press Officer, agency scientists are experimenting with a sub-typing method known as MLVA (multiple-locus variable-number tandem repeat analysis). CDC does not expect the MLVA results to help to differentiate outbreak cases from background cases during the current investigation, but believes that the newer sub-typing method has the potential to help establish a data baseline for the future.
FDA Plans Egg Safety Rule Inspections
Starting this month,
FDA
will visit every egg facility that is subject to the Egg Safety Rule, which became effective in July 2010. The agency estimates that it will take approximately 15 months to make the rounds of the approximately 600 large (50,000+ laying hens) egg production facilities.
FDA will give priority to facilities that are potentially at greatest risk of problems, begging the question of how it will establish relative risk when it has never inspected any of the facilities. Here's how I would approach that problem:
Priority #1: Any egg production facility associated with a confirmed consumer illness complaint or with an unusual number of complaints that were not lab-confirmed. An example would be Sparboe Farms in Iowa and Minnesota (see my posts about Target's Market Pantry eggs, which are supplied by Sparboe Farms).
Priority #2: Any egg facility that was supplied eggs by Wright County Egg or Hillandale Farms of Iowa for repackaging.
Priority #3: All other Iowa-based egg producers.
Priority #4: Egg producers in states that do not have effective state-wide egg safety programs.
Priority #5: Egg producers in the nine states that have effective state-wide egg safety programs.
Wright County Egg/Hillandale Farms investigation ongoing
The FDA investigation is far from over. The agency is still trying to determine where the Salmonella Enteritidis came from. Were the laying hens infected while they were in the pullet-raising facility? Was the Salmonella introduced through contaminated feed, or was the feed contaminated at Wright County Egg's feed mill? What role did birds (including escaped hens) and rodents play in introducing and spreading the pathogen?
FDA investigators returned to the scene of their investigations earlier this week, and there are unconfirmed reports that FBI agents also visited facilities belonging to Wright County Egg and Hillandale. According to a report in the
Wall Street Journal online
, an FDA spokesperson referred further questions to the U.S. attorney in Cedar Rapids, who couldn't be reached for comment.
Congress announces hearings
At least five lawsuits have been filed against Wright County Egg and Hillandale Farms of Iowa – four on behalf of clients of
Marler Clark
, and one by
PritzkerOlsen
. If past outbreaks are anything to go by, the number of lawsuits will increase significantly.
What role should consumers play?
FDA relies heavily on consumer complaints to bring problem processors to its attention. Consumers who have become ill within several hours to several days after having consumed eggs –
especially, undercooked eggs
– should contact their local or state health agency and the
FDA consumer complaint line for their state
. Save the egg carton and any remaining eggs to turn over to the state or FDA for testing and tracing.
If you would like to receive automatic email alerts for all new articles posted on eFoodAlert, please
click here
or submit your request using the sidebar link. Please include "subscribe eFoodAlert" in the subject line.