CDC documents probable source of Salmonella Schwarzengrund in Mars dry dog food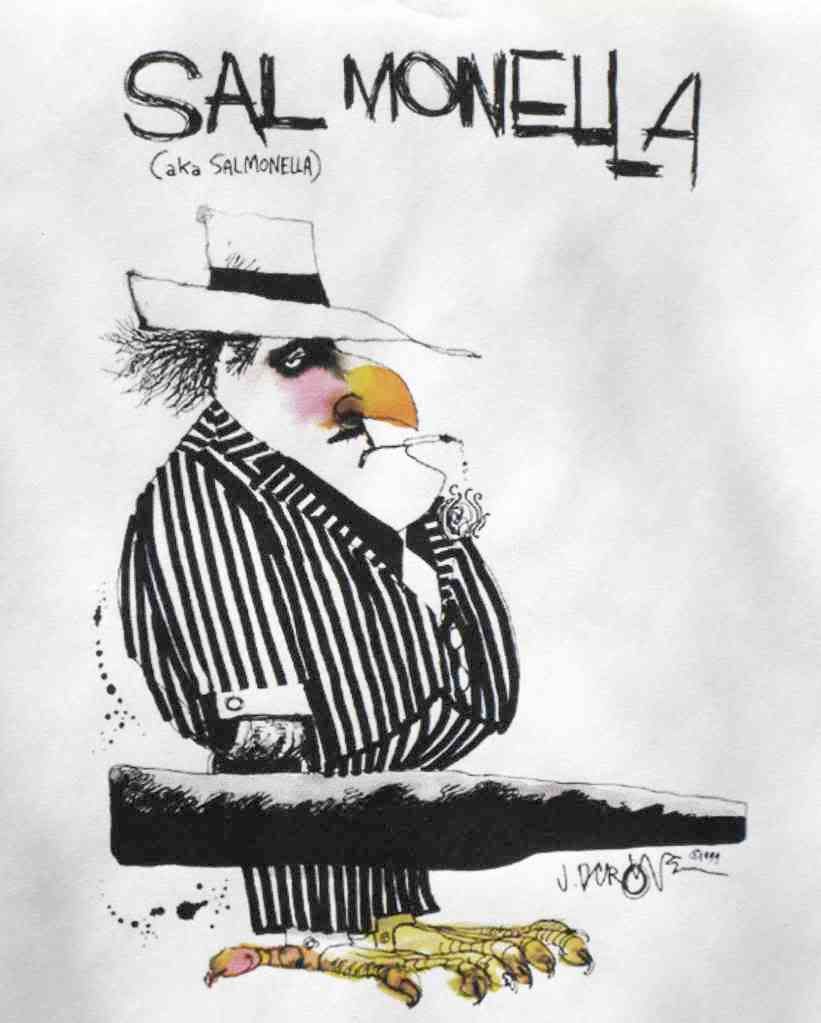 The community of pet owners in the US was badly shaken in
May 2008
, when CDC, FDA and state health agencies reported that
Salmonella
-contaminated dry dog food was responsible for dozens of human illnesses over three years.
In 2006, the Pennsylvania Department of Health (PADOH) identified a small number of infections caused by Salmonella Schwarzengrund – a microbe that is found only on rare occasions in the United States. Unfortunately, the information that PADOH was able to gather was too sparse to enable the state to identify a possible source of the cluster of illnesses.
That situation change in May 2007, after a much larger number of cases caused by the identical strain of Salmonella Schwarzengrund came to light. For the first time, information obtained from patient interviews suggested an association with exposure to dogs.
Between January 1, 2006 and October 31, 2008, seventy-nine people – nearly half of them children under two years of age – were diagnosed with salmonellosis caused by Salmonella Schwarzengrund. Confirmed cases were reported in 21 states.
At first, the linkage to dog food wasn't entirely clear – no brand of dog food was named by more than 2 outbreak victims interviewed by PADOH. Ultimately, though, all of the dog food brands proved to have been manufactured at the
Mars Petcare facility in Everson, Pennsylvania.
FDA and PADOH inspected the Everson production plant, and took numerous samples for lab analysis. They also verified that the cooking procedure used to manufacture Mars Petcare brands of dry dog food was correctly followed by the company, and was adequate to kill Salmonella. Lab tests recovered the Salmonella Schwarzengrund outbreak strain from two unopened bags of dog food (two different brands) and two unopened bags of cat food. But raw material samples did not yield the Salmonella. So where did the Salmonella come from?
The answer lay in the only Salmonella-positive environmental swab sample out of the 144 that were obtained from the production plant. The investigation report (appearing in Pediatrics, vol. 126, no. 3, September 2010 and published online in advance) describes the findings this way:
"The outbreak strain was isolated from 1 of 144 plant X swab samples. The positive swab was taken from the enrobing/flavoring room, where material was sprayed onto the surface of the finished product to enhance palatability before bagging."
The protracted Salmonella outbreak, together with the findings of Salmonella in unopened bags of pet food and in the single environmental swab sample, convinced Mars Petcare to recall more than 23,000 tons of dry pet food, marketed under 105 different brand names. Mars closed its Everson plant permanently in October 2008.
As part of its investigation, fecal samples were taken from some of the dogs that lived with outbreak families. Although none of the pets showed symptoms of a Salmonella infection, five of the 13 samples collected in 2007 contained the outbreak strain of Salmonella Schwarzengrund.
What lessons can we draw from this outbreak report? Here are a few of the investigators' observations and conclusions:
We suspect that dry pet food was recontaminated after the kill step, because the outbreak strain was detected in the plant X enrobing/flavoring room, where material was sprayed onto the surface of the finished product to enhance palatability.
Prevalence of isolation of Salmonella from feces of healthy dogs is reported to be between 1% and 36%, and from healthy cats between 1% and 18%. Dogs and cats may shed Salmonella in the feces for as long as 12 weeks, and shedding may be intermittent, so the risk of infection could continue for extended periods.
Pet food bowls and pet feeding areas should be routinely cleaned and disinfected.
Infants should not have access to pet feeding areas.
Children aged less than 5 years should not be allowed to touch or eat pet food, treats, or supplements and should be kept away from pet feeding areas.
A history of contact with pets or other animals should be part of every well-child evaluation and especially evaluations of suspected infectious diseases.
Studies to assess the prevalence of Salmonella contamination in dry pet food should be conducted.
As I reported in my
Sunday post
, FDA has been conducting random sampling of dry pet food for
Salmonella
contamination, and has been following up with manufacturers whenever a
Salmonella
-positive sample is discovered. This has generated multiple recalls by several different manufacturers.
The flurry of recalls has resulted in a desire on the part of pet owners to understand how kibble may become contaminated with
Salmonella
. One hypothesis, which I espoused in my post, is cross-contamination of finished product by
Salmonella
-contaminated dust – perhaps from poultry meal, which is a common ingredient of many dry pet foods. This mechanism is similar to the source of the
Daniele Italian-style salami
Salmonella
outbreak
(ultimately traced to
Salmonella
-contaminated pepper).
Another hypothesis gaining adherents in the pet community is that hydrolyzed vegetable protein manufactured by
Basic Food Flavors
(and recalled due to
Salmonella
contamination) may have been used in the flavoring agents sprayed onto kibble at the final step in the manufacturing process. This is possible, but difficult to prove unless one can match the genetic fingerprint (PFGE profile) of the
Salmonella
strains found in the recalled pet foods to the
Salmonella
strains found by FDA during their inspection of the
Basic Food Flavors
manufacturing plant.
Of course, a flavoring agent could be behind at least some of the contamination episodes whether or not it contained recalled hydrolyzed vegetable protein. After all, the Mars Petcare outbreak strain is completely unrelated to the Salmonella strains found at Basic Food Flavors. Nor should we necessarily assume that the same contamination mechanism is behind all of the recent recalls.
The primary lessons to be drawn from this outbreak report are stated clearly in the authors' concluding statement:

This investigation demonstrated that dry pet food may be contaminated with Salmonella and raises concerns that such contamination could be an underrecognized source of human infections, especially in young children. This outbreak highlights the importance of proper handling and storage of pet foods in the home to prevent human illness, especially among young children. Consumers and health care professionals, including pediatricians, veterinarians, and health-department personnel, should be aware that any dry pet food, pet treats, and pet supplements might be contaminated with pathogens such as Salmonella.
To which I say, "Amen."



If you would like to receive automatic email alerts for all new articles posted on eFoodAlert, please click here or submit your request using the sidebar link. Please include "subscribe eFoodAlert" in the subject line.