A daily digest of international outbreaks, alerts and food safety news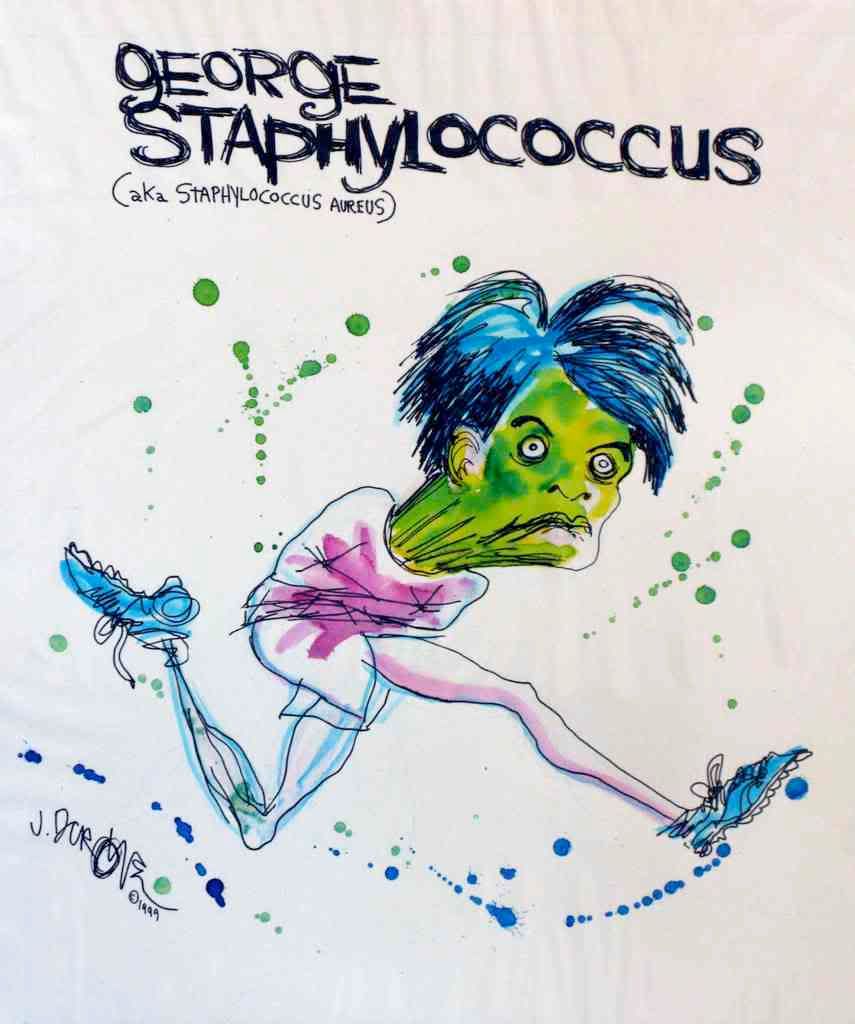 If you would like to receive automatic email alerts for all new articles posted on eFoodAlert, please click here or submit your request using the sidebar link. Please include "subscribe eFoodAlert" in the subject line.

For information on the US Salmonella Enteritidis outbreak and egg recalls, please click here.
Victoria, BC. August 13:

The

Salmonella Chester

outbreak is effectively over. A total of 28 confirmed cases were reported in British Columbia.

Toronto, ON. August 20: Toronto Public Health has identified a case of Hepatitis A in an employee at a Wendy's restaurant located at 438 Nugget Avenue in Scarborough. Anyone who consumed food purchased at this restaurant between July 26 and August 6 may have been exposed to the Hepatitis A virus.

Winnipeg, MB. August 20:

As may as 16 people were treated at Winnipeg area emergency rooms between August 1st and August 16th for symptoms of

E. coli

O157:H7. The outbreak has been blamed at food eaten at the Russian pavilion during

Folklorama

.
Denmark. August 13:

DVFA suspects that

Animal Cuts brand food supplements

may have caused severe liver damage in a Danish woman, and is advising consumers to avoid using these products. The National Food Institute has been asked to investigate.

Denmark. August 16:

The Food Agency (DVFA) advises the public that elevated concentrations of toxic algae have been found in clams harvested from the

Wadden Sea

west of Fanoe. DVFA urges the public not to collect or eat mussels and oysters from the Wadden Sea. As the commercial fishery in the area is closed, oysters and mussels available in stores are safe.
Asia, Africa and the Pacific Islands
Hong Kong. August 18: The Centre for Health Protection (CHP) of the Department of Health today (August 18) urged the public not to collect and eat wild mushrooms from parks or the countryside, following a report of suspected food poisoning involving a 28-year-old man who had eaten wild mushrooms picked from a public flower bed at Po Lam Road.

Beijing, China. August 18: A number of central government agencies including the Ministry of Health have issued an implementation plan to strengthen rectification on illegal use of non-edible materials and food additives. Inspectors will intensify cracking down on illegal acts of food producers and operators, and a number of businesses illegally using non-edible materials and abusing food additives are to be exposed to the public.

Bangalore, India. August 18:

Twelve beggars, including three women, died due to food poisoning at the state-run

Destitutes Rehabilitation Centre

on the outskirts of Bangalore. At least 10 others have been admitted to hospital for treatment, and an additional four have reported symptoms. All of the dead were between 60 and 80 years old.

Jalandhar, India. August 20:

More than 20 cases of severe diarrhea have been reported in the Chandan Nagar locality; stool samples from the patients have tested positive for

Vibrio cholerae

.

Hong Kong. August 20: A spokesman for the Department of Health (DH) said information provided by Johnson & Johnson (HK) Limited indicated that the problem of its 1 Day Acuvue TruEye which led to a recall of 16 batches of the product was caused by failure to remove a diluent during the rinsing process.

Hong Kong. August 21:

The Centre for Health Protection is investigating an imported case of cholera in a 30-year old woman who came to Hong Kong from Indonesia on August 17.

New Delhi, India. August 23:

Adulteration of food has become more common in India. Dairymen and farmers are using hormones such as oxytocin to increase milk production and speed ripening of vegetables.

Beijing, China. August 23: Police have arrested six suspects and detained another 41 for allegedly participating in the production and distribution of melamine-tainted milk powder and seized 227 tons of newly discovered melamine-contaminated milk powder. The seized powder included 124 tons from a dairy in Northwest China (Qinghai province) and 103 tons from manufacturers in Tianjin municipality and Hebei, Shanxi and Heilongjiang provinces.

Two people have died and 973 people were admitted to hospitals with symptoms of gastroenteritis. Officials are trying to determine whether the victims are suffering from cholera.

Nanjing, China. August 23: More than 10 people in Nanjing, capital city of east China's Jiangsu Province, have been poisoned by the eating of crayfish contaminated with excessive chemical-detergent residue used to wash the crayfish.
Australia and New Zealand
Western Australia. August 20: The Department of Health is reminding people not to eat shellfish collected from the wild after recent tests confirmed potentially toxic algae at high levels in the Peel Harvey Estuary (South of Mandurah), Murray River (near Ravenswood) and in the Leschenault Estuary near Australind. Normal cooking will not destroy these toxins.