Shell egg recalls extend to more than a dozen brands supplied to retailers and food service operators nationwide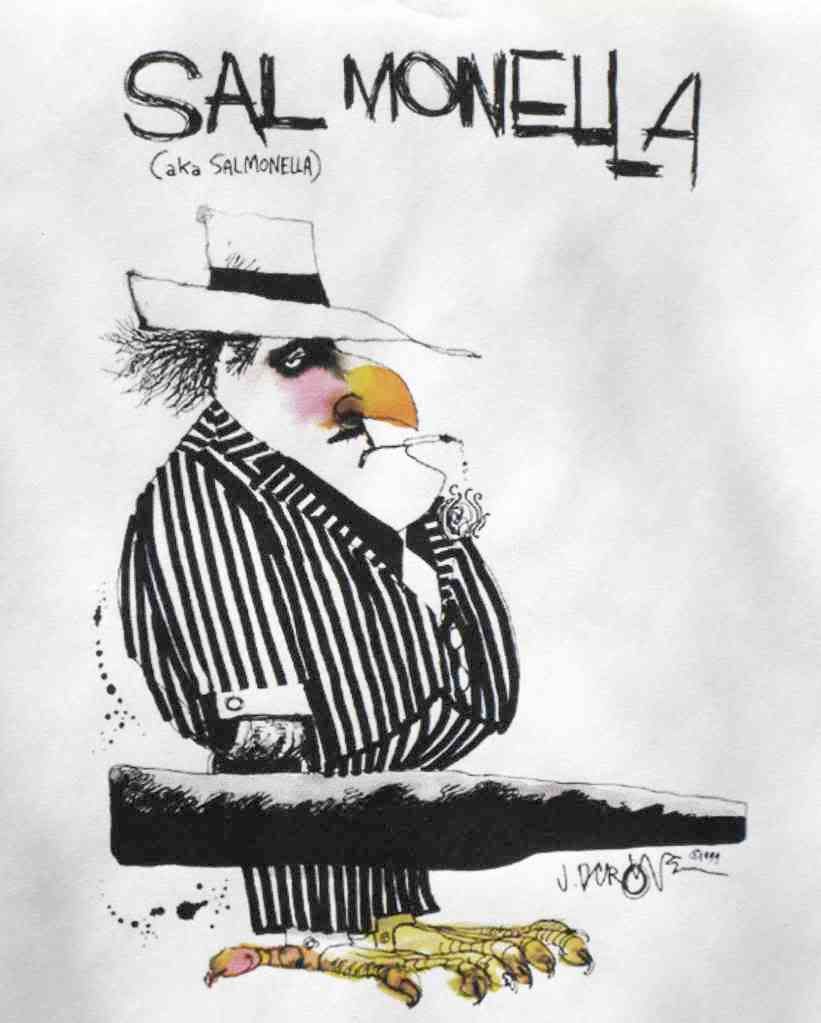 The US Centers for Disease Control and Prevention (CDC) has received more than four times the usual number of Salmonella Enteritidis reports
from state health agencies in late June and early July – all due to a single strain (genetic profile ID JEGXX01.0004) that is typically associated with eggs.
Quite a few of the illnesses are associated with restaurant meals, and eggs have been identified as a likely source of the Salmonella infections. FDA's traceback investigations revealed Wright County Egg (Galt, IA) to be the source of the eggs in many cases.
On August 13th, Wright County Egg recalled more than a dozen brands of eggs packed between May 16 and August 13, 2010 (Julian dates ranging from 136 to 225) at three different packing plants. The recalled eggs were distributed to food wholesalers, distribution centers and food service companies in California, Illinois, Missouri, Colorado, Nebraska, Minnesota, Wisconsin and Iowa, and were redistributed nationwide.
NuCal Foods
(Ripon, CA), a customer of Wright County Egg, has initiated its own recall of five additional products, packed under the Bayview, Mountain Dairy, Nulaid and Sun Valley brands. NuCal distributed these eggs to wholesalers and retailers in California and Nevada.
The
Lund Egg Co.
(Woodville, WI) has recalled some
Glenview Farms eggs
, which were sold by Sysco Corp and Jetro (Restaurant Depot). Some of these eggs were supplied to two western distribution centers of U.S. Foodservice, a restaurant and food service supplier.
CDC has not identified which states have reported Salmonella Enteritidis infections that are linked to this outbreak. The agency says that it is working with FDA, USDA and public health officials in "many states" to investigate the outbreak. Nor has CDC estimated how may people have been infected, beyond stating that it received approximately 200 reports per week in "late June and early July" instead of the more typical 50 reports per week.
Only four states have come forward with their own data so far:
State and local officials in the following states also are investigating reported illnesses, according to FDA: Arizona, Connecticut, Massachusetts, Maryland, North Carolina, Nevada, Oregon, Pennsylvania, Tennessee and Texas.
Restaurant-associated outbreaks of Salmonella due to contaminated eggs are an old story. In 1985 – 25 years ago – patrons of three different restaurants were infected with Salmonella Enteritidis after eating scrambled eggs from a breakfast buffet display. All three restaurants had purchased their eggs from the same distributor. How did it happen? Here's the way I described the 1985 scenario in my book "Food Safety: Old Habits, New Perspectives."
"All three restaurants used grade A shell eggs to prepare their scrambled eggs. Employees cracked the eggs by hand – as many as 1,800 eggs at a time. The scrambled egg mixture sometimes sat at room temperature for as long as 6 hours before being cooked. And the cooks took pains not to overcook the eggs. Otherwise, they would dry out too much in the breakfast bar's warming tray. Indeed, several of the food poisoning victims at restaurant number 3 reported that the eggs appeared underdone."
The 1985 outbreaks were the first of many
Salmonella Enteritidis
outbreaks reported in North America, Europe and Asia. This particular strain of Salmonella is able to colonize the oviduct (the egg "canal") of hens and infect the yolk before the shell is formed. Washing or sanitizing the outside of the shell
cannot
eliminate
Salmonella Enteritidis
from a contaminated egg.
Ironically, the federal government's new
Egg Safety Final Rule
became effective for large producers on July 9, 2010. That program, the development of which was initiated under the Clinton Administration, had sat on a back burner for years. The preventative measures included in the Egg Safety Final Rule are intended to reduce – perhaps eventually eliminate – the incidence of
Salmonella Enteritidis
in shell eggs.
This is not a "pie in the sky" goal. Several European countries, including Scandinavian countries and the United Kingdom have achieved substantial reductions in the incidence of Salmonella-contaminated shell eggs. Most egg-related cases of salmonellosis in the UK now come from imported eggs.
It will be several years, if ever, before the US achieves a significant reduction in Salmonella Enteritidis contamination in eggs. Until then, the prudent consumer:
Will cook eggs completely

Will

discard cracked or dirty eggs

Will

keep shell eggs refrigerated
Will NOT taste raw cookie dough or raw cake batter
Will NOT use raw shell eggs in cake frosting, sauces or salads (e.g., Caesar salad)
Will NOT eat undercooked eggs, especially from restaurant breakfast bars or buffets
If you would like to receive automatic email alerts for all new articles posted on eFoodAlert, please
click here
or submit your request using the sidebar link. Please include "subscribe eFoodAlert" in the subject line.