FDA finds outbreak strain in poultry feed and in environmental samples from two Wright County Egg farms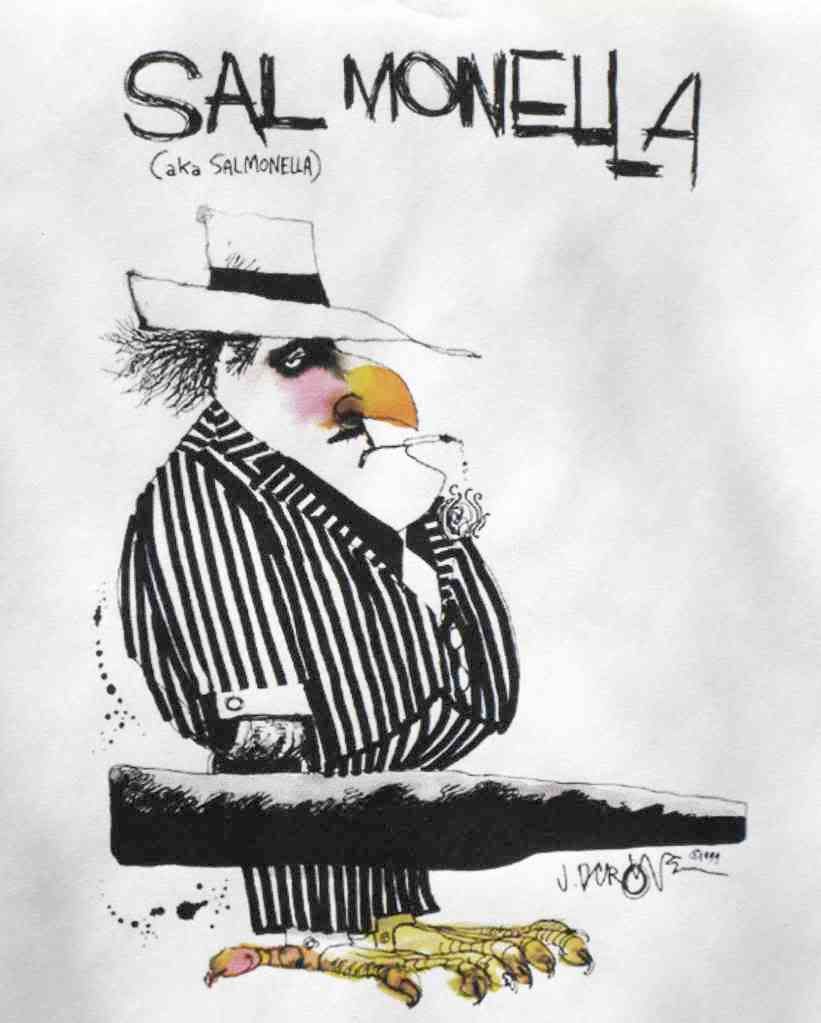 FDA began its media teleconference this afternoon by announcing the first confirmed findings of Salmonella Enteritidis resulting from its outbreak investigations at Wright County Egg and Hillandale Farms of Iowa.
The first four positive samples – many of the 600+ samples are still being analyzed – were found in:
A manure sample from one Wright County Egg farm
A swab sample from a walkway/surface at a second Wright County Egg farm
A sample of pullet chicken feed made at a feed mill located on a Wright County Egg farm
A sample of blood meal, an ingredient of the pullet chicken feed
The pullet chicken feed was used in the raising of pullets (laying hens) that were then supplied to laying farms belonging to Wright County Egg and to Hillandale Farms of Iowa. FDA declined to say which Wright County Egg locations yielded the Salmonella Enteritidis positive test results.
According to FDA's Dr. Sharfstein, investigators do not yet know whether the feed or feed ingredients arrived at Wright County Egg already contaminated with Salmonella Enteritidis, or whether they were contaminated as a result of the manifest presence of Salmonella Enteritidis in Wright County Egg's environment. Since animal and poultry feed is heat-treated under conditions that should kill Salmonella, Dr. Sharfstein suggested that cross-contamination of the feed and the blood meal might have occurred. FDA is investigating both possibilities.
As far as FDA is aware, the feed produced at the Wright County Egg feed mill was not supplied to poultry raisers or egg laying operations other than Wright County Egg and Hillandale Farms of Iowa.
During the same teleconference,
CDC
released its latest update of illness reports. Between May 1st and August 25th, the agency has received 2,403 reports of human infections with
Salmonella Enteritidis
(PFGE pattern JEGX01.0004). Typically, CDC would expect to see approximately 933 illnesses due to this strain during the same time period (based on 5-year averages) – a net increase of 1,470 cases over baseline. CDC is still conducting supplementary molecular profiling on the isolates to try and determine which illnesses are outbreak-related and which are simply part of the normal background (known as sporadic cases).
CDC has not provided a state-by-state breakdown of cases, and will not do so unless and until it can reliably differentiate between sporadic and outbreak cases. Some states have released information on their own, and I have summarized these reports
in a separate article
.
FDA's Dr. Jeff Farrar promised that inspection reports resulting from the investigations at Wright County Egg and Hillandale Farms of Iowa (the "Form 483" reports) will be released to the public as soon as they have been provided to the companies. He expects this will take place within a few days. He also warned that more recall notices would not be unexpected.
Flocks at all of the implicated laying operations are continuing to lay eggs; however, both companies have voluntarily suspended the shipment of shell eggs for retail or food service sale. Instead, eggs are being diverted to egg-breaking operations for pasteurization and sale to the food processing industry as pasteurized liquid egg products. The pasteurization protocols used by these egg breakers (which operate under USDA inspection) are stringent enough to kill any Salmonella that may be in the eggs, according to FDA.
FDA has developed a
searchable database
of recalled eggs, which can be accessed by consumers to search on any combination of brand name, plant identification number, Julian date code or pack size. It will be updated as additional recalls are announced. The
eFoodAlert Consolidated Recall List
also will continue to be updated regularly.
FDA used the teleconference call to make a pitch for some of the provisions contained in the long-delayed Food Safety bill that is before Congress. Specifically, Dr. Farrar pointed out that the improved traceability provisions contained in the new law would likely have sped the outbreak/recall investigations.
Finally, CDC warns that recalled eggs might still be in grocery stores, restaurants and consumers' homes. Consumers who still have recalled eggs in their refrigerators should discard them or return them to the retailer for a refund. If you have discarded the egg carton and don't know whether or not your eggs have been recalled,
throw the eggs out
. It's not worth the risk.
If you would like to receive automatic email alerts for all new articles posted on eFoodAlert, please
click here
or submit your request using the sidebar link. Please include "subscribe eFoodAlert" in the subject line.