Outbreak tied to luncheon meat triggers massive recall by G. Brandt Meat Packers Limited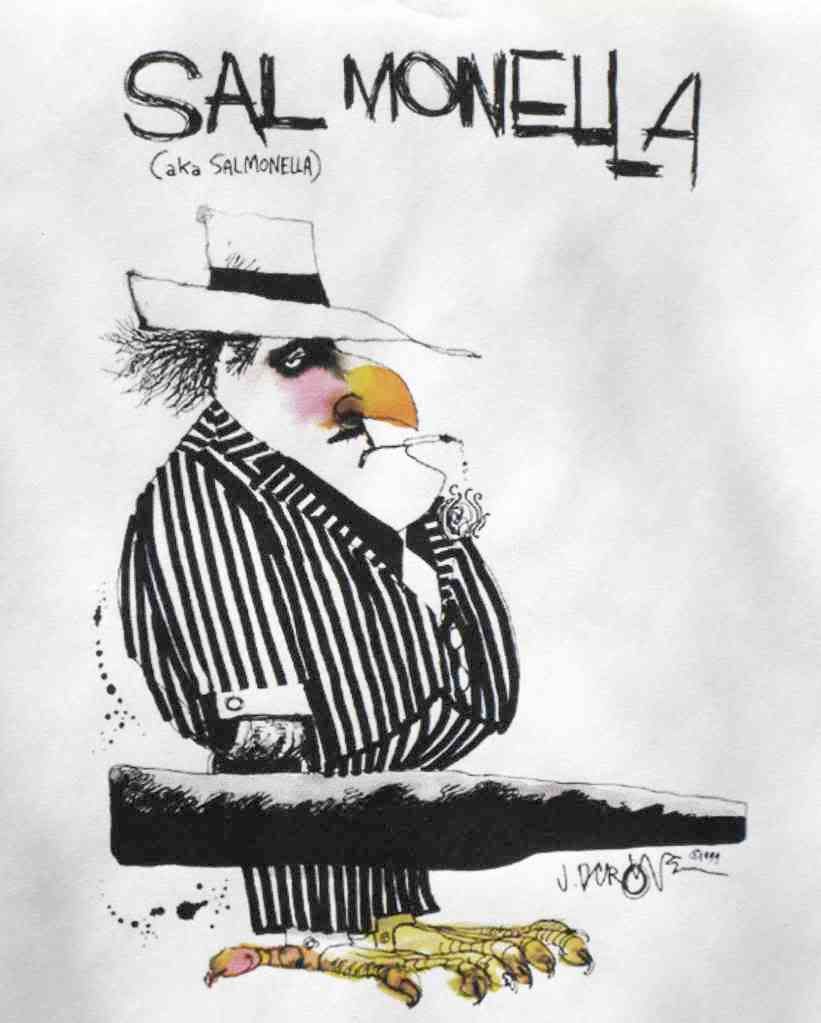 "The BC Centre for Disease Control is asking British Columbians who may have purchased Freybe headcheese to discard it or return it to their place of purchase as it may be associated with a salmonella outbreak.




Over the past two weeks, 10 cases of a rare strain of salmonella (S. Chester) have been identified among B.C. residents. The only common food consumed by these cases was headcheese, which had been purchased from various stores throughout the province from mid to late June."
By July 28th, the number of confirmed Salmonella cases in BC had risen to 23.
Also on July 14th,
Freybe Gourmet Foods
recalled Freybe brand headcheese and suspended its sale of
Frebye Ham Suelze
. Both products were manufactured for Freybe by G. Brandt Meat Packers (Mississauga, ON). Peter d'Uva, speaking on behalf of Brandt Meat Packers, released this statement to
eFoodAlert
by email two days later:
"At this time we are aware of a limited number of recent salmonella cases in British Columbia that may be linked to the consumption of headcheese.




It is unclear if the problem stems from the original product manufactured by Brandt Meats or from the subsequent handling of the product.




Public health and safety is of paramount importance to Brandt Meats and we are working closely with the Canada Food Inspection Agency to determine where the source of the salmonella may have originated.




While no Brandt products have ever been linked with salmonella we will continue to work with all agencies to determine the source of contamination."

On July 21st, Brandt issued its own recall notice – covering all flavours of Brandt Headcheese products – warning that the products may be contaminated with Salmonella.
According to the notice, no reported illnesses had been associated with the recalled Brandt Headcheese. Brandt's news release, issued the following day, included the following statement from the company's V.P. of Sales & Marketing, Brigitte Brandt-Welzel:
"Public health and safety is of paramount importance to Brandt Meats. We have CFIA inspectors in our plant on a daily basis. We welcome and take their observations very seriously. This precautionary product recall reflects our determination to provide only safe, wholesome, high quality meat products."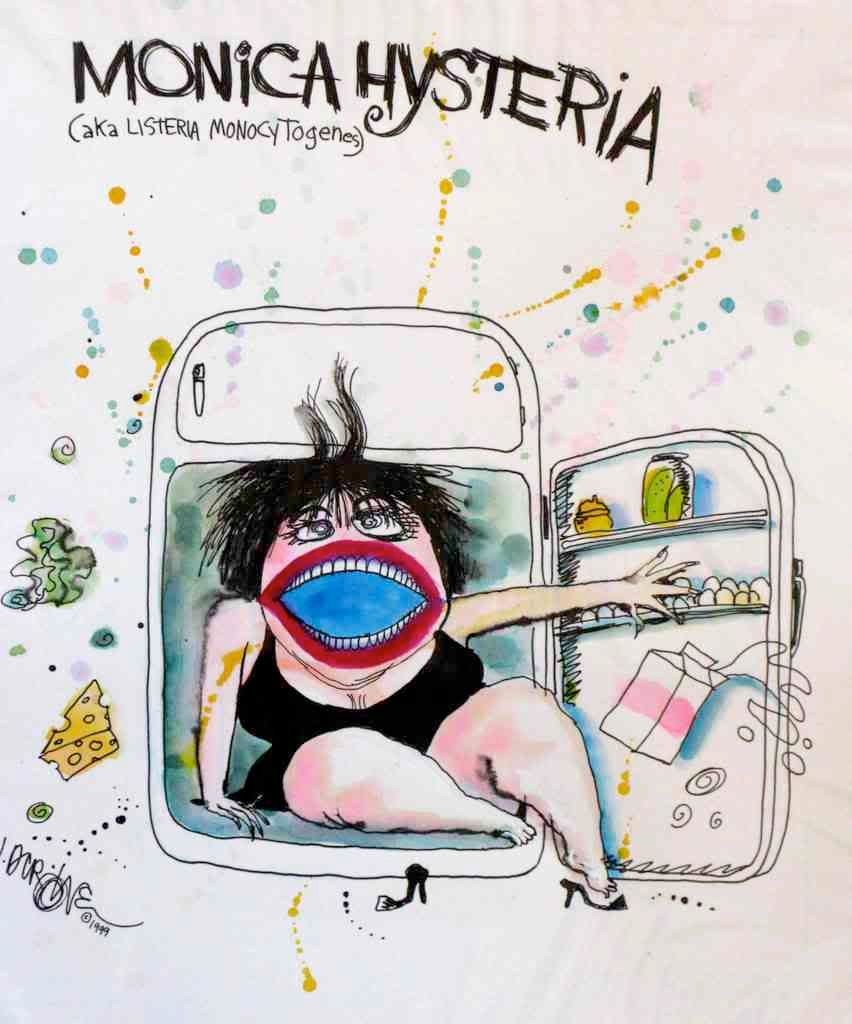 On July 28th,
Freybe recalled Freybe brand Ham Suelze
. This time, the reason given was possible contamination with
Listeria monocytogenes
. Three days later, on July 31st,
Brandt
recalled 121 ready-to-eat meat products, manufactured from May 30th onward and sold under four different brand names. The company warned that the recalled ready-to-eat meats were potentially contaminated with
Salmonella
and/or
Listeria monocytogenes
.
Brandt also announced that it had voluntarily shut down production on July 31st "... to conduct a thorough and intensive sanitation..." of its Mississauga facility. In making this announcement, the company said that it had "... initiated this precautionary action, in addition to its consistently high food safety standards and protocols. It is precisely these high safety standards," the news release added, "that enable Brandt to continue to maintain its ongoing HACCP approval."
Almost exactly two years ago, Canadians first learned of a deadly outbreak of Listeria monocytogenes illnesses that were associated with consumption of ready-to-eat deli meats manufactured by Maple Leaf Foods. Ultimately, the contaminated meat was responsible for 57 illnesses in seven Canadian provinces. Twenty-two people died.
Two days later, the recall was expanded and the message had changed. The public was alerted to a nationwide listeriosis outbreak investigation, even though there reportedly was "...no direct link ... between the affected products and human illness."
In addition to expanding the recall list,
Maple Leaf announced
a temporary suspension of production at its Bartor Road (Toronto) plant, saying,
"we believe it is important to take these broader preventative actions to respond to this situation promptly, comprehensively, and in the best interests of our consumers. We have a strong culture of food safety that these incidents do not uphold, and we are taking every step required to maintain our very high standards."
Ultimately,
Maple Leaf recalled
its entire outstanding production from the implicated facility. The plant was closed for several months while the Canadian Food Inspection Agency and Maple Leaf worked to locate and eliminate from the plant the source of the
Listeria monocytogenes
.
First an outbreak. Next a limited recall with no associated illnesses, followed by assertions of high standards on the part of the company. Then one or more expanded recalls, accompanied by a plant shutdown.
The cast may have changed, but the plot feels very familiar.
The
Public Health Agency of Canada
issued a Public Advisory yesterday (July 31st), urging Canadians to avoid eating the cooked ready-to-eat meat products manufactured by G. Brandt Meat Products Ltd listed in the recall notices, and adding the following advice:
If you have any of the listed Brandt meat products in your home or if you do not know if the products you have were manufactured by Brandt, do not eat them. Throw them out instead. When disposing of the products, it is recommended that you put them in a closed plastic bag and place them in a sealed garbage can to prevent others from coming in contact with it. Wash your hands under warm soapy water after handling the products.




If you have eaten Brandt products and you feel unwell, contact a health professional.
To this advice, I would add:
Do not purchase sliced ready-to-eat meats from deli counters or sandwich shops unless you can determine

without any doubt

that the meat was

not

manufactured by G. Brandt Meat Packers.
Do not serve ready-to-eat meats to very young children, pregnant women, the elderly or the infirm, as these people are at heightened risk of severe illness as a result of Listeria monocytogenes or Salmonella infections.
If you encounter a recalled product in your local supermarket, deli or convenience store, bring it to the attention of the store manager and notify your local health agency.
Help to disseminate recall information by sharing it with your extended family members and circle of friends.
If you would like to receive automatic email alerts for all new articles posted on eFoodAlert, please click here or submit your request using the sidebar link. Please include "subscribe eFoodAlert" in the subject line.