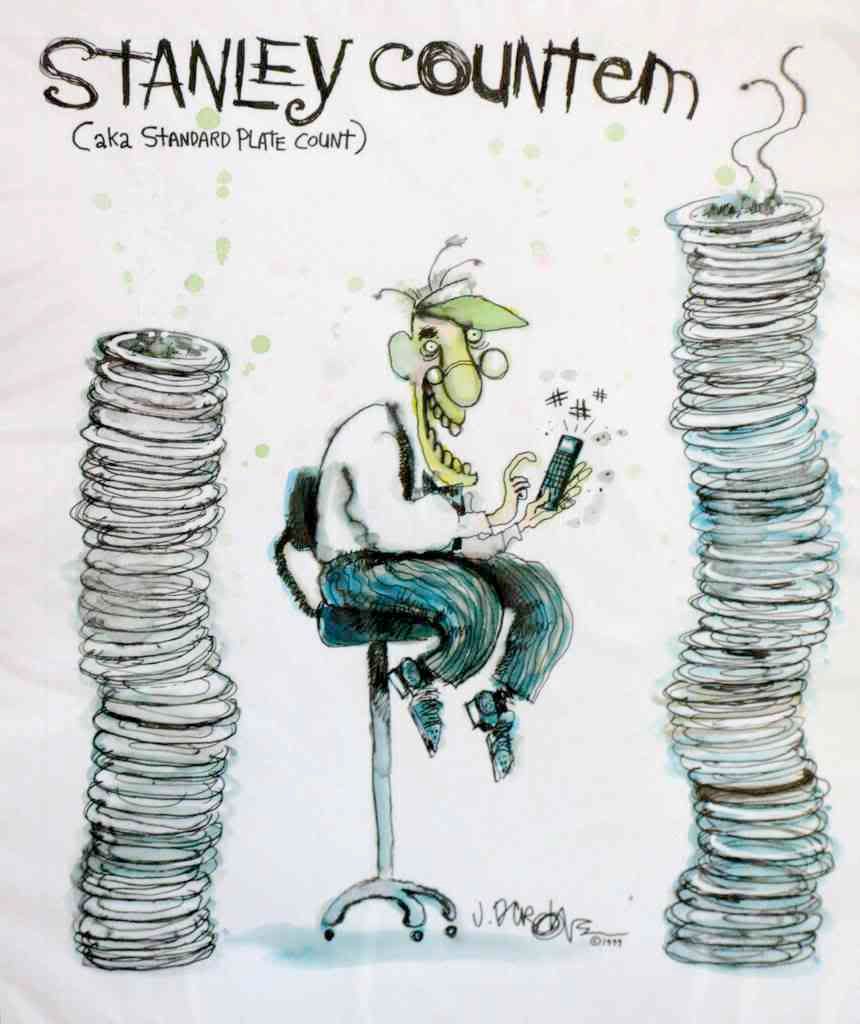 Here is today's list of food safety recalls, product withdrawals, allergy alerts and miscellaneous compliance issues. The live links will take you directly to the official recall notices and company news releases that contain detailed information for each recall and alert.
If you would like to receive automatic email alerts for all new articles posted on eFoodAlert, please click here or submit your request using the sidebar link. Please include "subscribe eFoodAlert" in the subject line.
Food Safety Recall: Fresh Express (Salinas, CA) recalls Veggie Lovers Salad (Product Code I208; Use-by Date August 10, 2010) after the Ohio Department of Agriculture detects Listeria monocytogenes in a random sample. The recalled salad product was distributed by Fresh Express to 13 states (MO, MI, OH, IL, WI, IN, MD, MA, NY, KS, KY, PA, NJ) and may have been redistributed in 14 additional states (AR, TN, WV, IA, MN, DC, VA, VT, NH, NE, RI, PA, CT, MS). The product was confirmed to be available at Walmart, Tops Friendly Markets and Giant Eagle stores, and may also have been sold in other supermarkets and retail grocery stores.
Dietary Supplement Safety Recall: Novacare LLC recalls products sold under the following names: Stiff Nights, Aziffa, Size Matters, Erex, Mojo, Hard Drive, Eyeful, Red Magic, Straight Up, Zotrex, Monster Excyte, WOW, Xaitrex, Verect, Prolatis, Xytamax, Maxyte, Libidinal, OMG, OMG45, and Zilex (with Golden Spear). The recall was initiated after FDA advised Novacare that the products contained undeclared sulfoaildenafil

, an analogue of Sildenafil, an FDA-approved drug used as treatment for male Erectile Dysfunction. The undeclared ingredient may interact with nitrates found in some prescription drugs such as nitroglycerin and may lower blood pressure to dangerous levels. Consumers with diabetes, high blood pressure, high cholesterol, or heart disease often take nitrates.
Allergy Alert: Maple Leaf Consumer Foods (Est. No. 69B; Mississauga, ON) recalls several date codes of Country Morning Garlic Sausage Ring and Olympic Fine Meats Ukrainian Garlic Sausage, because these ready-to-eat meat products contain undeclared milk. The recalled sausage meats were sold either pre-packaged or at deli counters in British Columbia, Alberta, Saskatchewan, Manitoba, and Ontario (Thunder Bay and Kenora, only).
Food Safety Recall: Costco Wholesale Canada Ltd. (Ottawa, ON) recalls Kirkland Signature Chocolate Lover's Cookie Pack (Costco Item #169327 0; Pack on dates 21/JL/10 to 07/AU/10, inclusive) and Kirkland Signature Chocolate Chunk Cookies (Costco Item #237361; Pack on dates 21/JL/10 to 70/AU/10, inclusive), because the products may contain pieces of metal. The recalled cookies were sold in 1.1 kg packages (24 cookies/pkg) and were purchased between purchased between July 26 and August 7, 2010 at Costco stores across Canada.
Allergy Alert (Denmark): Tylstrup Kager recalls Grain Appeal Organic Chocolate Cakes (250g plastic trays; Best before 11/27/2010), due to the presence of undeclared nuts. The recalled product was sold in Fakta stores across Denmark.
Food Safety Notification (EU #2010.1100): Listeria monocytogenes in grilled vegetables and dried ham from Italy; distributed in France.
Food Safety Notification (EU #2010.1101): Listeria monocytogenes in provolone and salami plate from Italy; distributed in France.
Food Safety Notification (EU #2010.1102): Aflatoxins in paprika powder from Spain, via the United Kingdom; distributed in Belgium, Germany and the Netherlands.
Asia, Africa and the Pacific Islands
Pet Food Recall (Singapore): DHKS Pet Supplies recalls Eukanuba Custom Care Sensitive Skin (Best by 01Jul10 - 01Dec11; all sizes and UPC codes). The recalled pet food was manufactured in the USA by The Procter & Gamble Company, and imported into Singapore by DHKS. Procter & Gamble recalled the Eukanuba product in addition to several other of its dry pet foods, because the products may be contaminated with Salmonella.
Some supermarket chains post recall notices on their web sites for the convenience of customers. To see whether a recalled food was carried by your favorite supermarket, follow the live link to the supermarket's recall web site.
*Th
e

Kroger

umbrella
encompasses numerous supermarket, marketplace and convenience store chains, listed on the
Kroger corporate home page
.