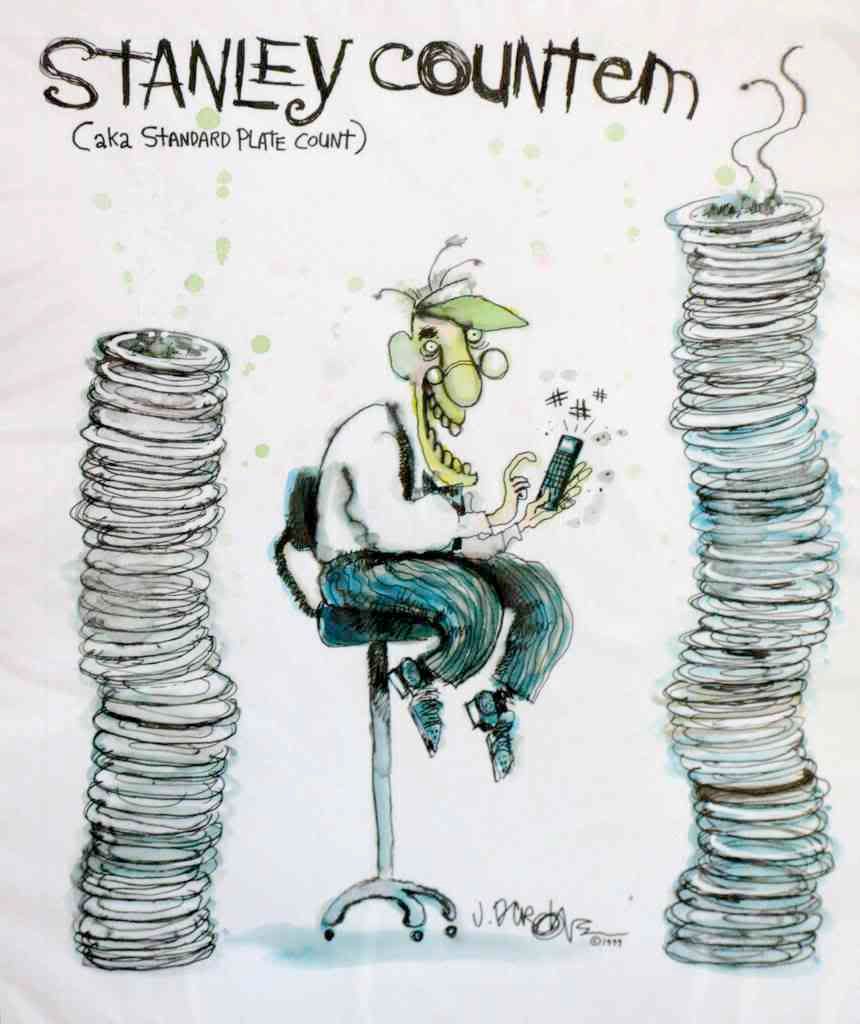 Here is today's list of food safety recalls, product withdrawals, allergy alerts and miscellaneous compliance issues. The live links will take you directly to the official recall notices and company news releases that contain detailed information for each recall and alert.
If you would like to receive automatic email alerts for all new articles posted on eFoodAlert, please click here or submit your request using the sidebar link. Please include "subscribe eFoodAlert" in the subject line.
Allergy Alert: Milton's Multi-Grain Bread (24 oz) is recalled due to the presence of undeclared milk. The bread was sold in Fry's, Smith's, Food4Less, FoodsCo and Ralphs stores.
Food Safety Recall (Eggs): Country Eggs, Inc. recalls certain shell eggs produced by Wright County Egg (Galt, IA). Eggs affected by the recall were distributed to food wholesalers, distribution centers and foodservice companies in California, Arizona and Nevada. Eggs were packaged under the Country Eggs, Inc brand name in 15 dozen bulk pack with the identifying plant code of P 1946 and P 1026 and Julian code dates of 216-221.
Food Safety Recall (Eggs): Some Wright County Egg (Galt, IA) shell eggs were packaged under the Olympia Valley brand name and distributed in Alaska. Olympia Valley large eggs (sold by the dozen; plant ID P-1026; Julian dates 136-225) and Olympia Valley medium to jumbo sized eggs (sold in dozen and 18-egg cartons; plant ID P-1946; Julian dates 136-225) are included in the Wright County Egg recall and should be destroyed or returned to the store for a refund.
Food Safety Recall (Eggs): California Department of Public Health has posted a detailed California distribution list for the national egg recalls initiated by Wright County Egg.
Food Safety Recall (Eggs): Walmart alerts its customers to the recall of eggs from Sparboe Farms, Dean Foods and Hillandale Farms. The recalled eggs were sourced from Wright County Egg (Galt, IA). Walmart Private Brand eggs are unaffected by the expanded recall. The recalled eggs were sold in Walmart stores in 16 Mountain, Midwest, South and Mid-Atlantic states.
Food Safety Recall: Snow White Food Products Inc. (Brooklyn, NY) recalls Alfalfa Sprouts (3.5-ounce plastic clamshell container; UPC 0-46421-11236-6; no date or lot code) after the New York State Food Laboratory detects Salmonella. Production and sale of Alfalfa Sprouts have been suspended. The recalled Alfalfa Sprouts were distributed in New York State.
Food Safety Recall (Update): Umpqua Dairy (Roseburg, OR) has recalled milk, juice and drink products sold Oregon, southwest Washington and northern California under the Umpqua, Cascade, Great Value, Lady Lee, Market of Choice and Sherm's labels, after Umpqua products were linked to 23 lab-confirmed cases of Salmonella Braenderup infections. Umpqua milk that was supplied to Dairy Queen in Oregon and Washington also is affected. Some of the recalled milk and juice products were available in Walmart stores located in the indicated distribution area. Recalled Umpqua milks and creams also were sold in Fred Meyer stores.
Food Safety Recall: Montalvan's Sales, Inc. (Ontario, CA) recalls La Nuestra brand frozen mamey pulp (14-ounce pkg., UPC 7-56869-10008-4), due to a potential health risk from Salmonella Typhi. The recalled mamey pulp was sold in retail stores in Arizona, California, Nevada, Oregon and Utah. Montalvan's initiated the recall after learning from FDA and CDC that the product may be implicated in a recent outbreak of typhoid fever in several Western states.
FDA Enforcement Action: U.S. Marshals have seized packaged food products from a rodent-infested warehouse in Athens, GA. The food – valued by FDA and the Georgia Dept. of Agriculture at $859,000 – was seized from a Mid-States Services Inc., warehouse. It was destined for sale to jails and prisons throughout the southeastern United States.
Food Safety Recall: The Canadian Food Inspection Agency (CFIA) is warning consumers not to consume the Goya brand Frozen Fruta Mamey Pulp (397 g packages bearing UPC 0 41331 09080 3) as it may be contaminated with Salmonella. Goya brand Fruta Mamey Pulp was manufactured in Guatemala and sold in the province of Québec. It may also have been distributed nationally. The US importer of Goya Mamey Pulp recalled this product last week after it was associated with several cases of Salmonella Typhi infections (typhoid fever) in Nevada and California. No illnesses have been reported as a result of consumption of this product in Canada.
Seizure of Unauthorized Drugs: Health Canada has seized the unauthorized sexual enhancement supplements "Male Enhancement ExtenZe" and "Women ExtenZe" imported and sold by the Happy Paradise Adult Store in Burnaby, British Columbia. Some of the active ingredients listed on the labels of these products can cause serious health problems.
Some supermarket chains post recall notices on their web sites for the convenience of customers. To see whether a recalled food was carried by your favorite supermarket, follow the live link to the supermarket's recall web site.
*Th
e

Kroger

umbrella
encompasses numerous supermarket, marketplace and convenience store chains, listed on the
Kroger corporate home page
.