Target customers report getting sick after eating Market Pantry eggs
(posted August 22, 2010; updated August 23, 2010)
UPDATE: On August 23rd, I received the following statement from Target spokesperson Jenn Glass:

"Our egg supplier, Sparboe Farms, which uses the NuCal facility (Est. 1951) for some of our Market Pantry egg items, has confirmed that none of the Wright County Eggs brought into that facility were used for the Market Pantry label. All Market Pantry product produced by NuCal for Sparboe Farms involves only "in-line" eggs that directly supply the facility and does not include any outside product from Wright County Eggs that are subject to recall. Information on recalled egg items is provided within the FDA.gov website.


Target does not carry any eggs impacted by the current recall. This includes the Hillandale brands."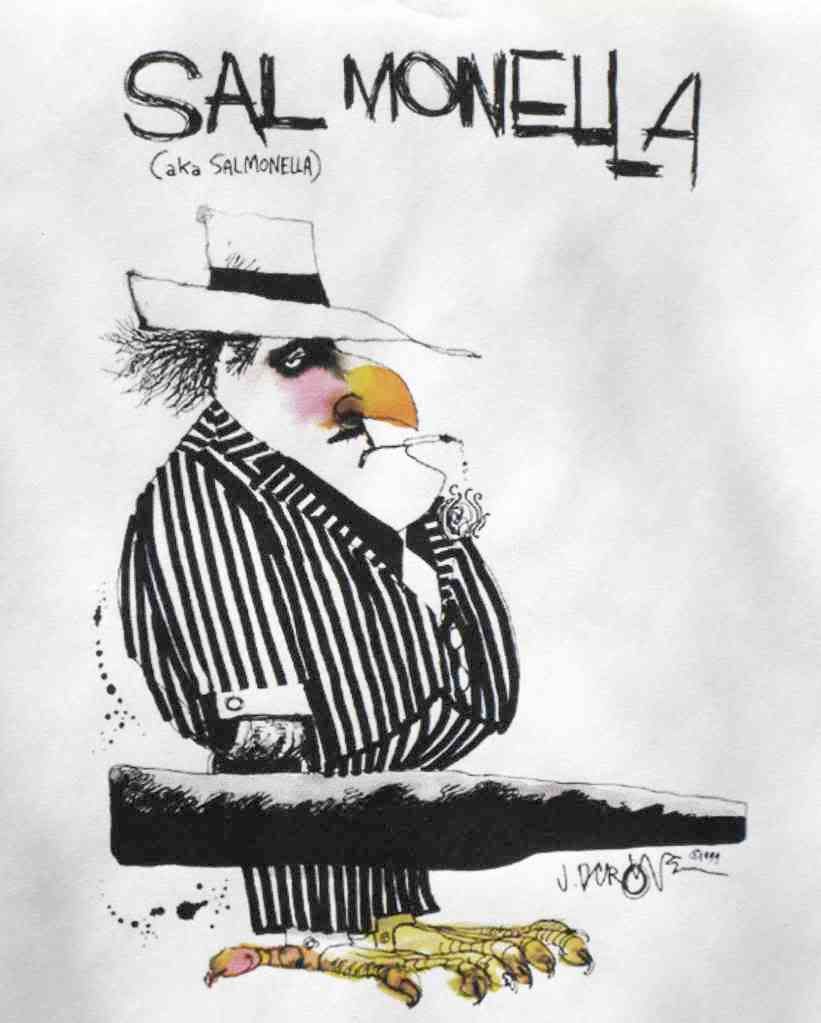 As the egg recall expands, evidence is beginning to mount that one or more additional egg producers may also be implicated in the
Salmonella
Enteritidis
outbreak. Notably, Target's Market Pantry eggs may be behind some of the illnesses.
eFoodAlert
has been contacted by several consumers who report becoming ill after eating Market Pantry or Sparboe Farms eggs from Target. Here is what they say:
From San Diego (purchased at Target)
"My eggs are from

Sparboe

Farms

Litchfield

MN. I am very sick"
From an unidentified location (purchased at Target)
"I have eggs that I purchased at Target yesterday that were produced and packed by

Sparboe

Farms P-1674 223 (this number is not on the list). Husband had 4 for breakfast this morning and now has severe case of diarrhea and stomach cramps. This is the only thing he has eaten and is not feeling well at all."
From another unidentified location
"I second the Target Market Pantry suspicion... have been in intestine hell for a few days... but I don't have the package anymore to check the stamp."
From Ron (location not given)
"Wondering about Market Pantry (Target Brand) P-1906203. They were all hard boiled too. Woke up sick today and wondering if its the eggs I ate the last two days or just being around my kid and other kids yesterday?"
"I was sick for the past two days; stomach

probs

. Eggs I eat were purchased from target in white plains

ny

. Plant 1173 on the carton."
Ron's

Market Pantry eggs

came from

Sparboe

Agricultural Corporation

(

Plant ID#P-1906

), located in Britt, Iowa. The eggs labeled with P-1674 223 were from

Sparboe

Farms, Inc. in

Goodell

, Iowa

.

Sparboe

Farms'

Litchfield

(MN) facility can be identified by

Plant ID#P-1173

, stamped at the end of the egg carton. None of these three plants have been included in any recall notice.
When I contacted Target on Friday, I was told by Jenn Glass, a company spokesperson, that Target's eggs were not included in the recalls. I specifically asked Ms. Glass about
Sparboe
Farms eggs. She promised to get back to me, but has not yet done so (two days later).
This picture of a carton of Target's Market Pantry eggs was supplied by a reader. The side of the carton reads "Produced and packed by or for

Sparboe

Farms" The stamp at the end of the carton reads "Aug29/10 P-1951/212".
Other eggs producers also may be implicated in this outbreak.
From Keith (location not given)
"I was very sick yesterday and had consumed eggs bought from

Walmart

in central Indiana early the prior day. Sunny Farms marked 222 P1207 15. These are from

Hillandale

in IA. May want to take a look at that plant."
From Central Indiana (

Noblesville

Wal

-Mart)
"Bought mine in central IN at

Noblesville

Wal

-Mart also 3 days ago. Same numbers as Keith. Made me very sick."
P-1207

identifies the eggs as coming from

Ohio Fresh Eggs,

LLC

site #5, Mt. Victory, Ohio.

According to the

Washington Post

, the owners of Wright Count Egg (the

DeCoster

family) supplied the money for

Hillandale's

founder to purchase Ohio Fresh Eggs. Wright County Egg and

Hillandale

also share suppliers for young chickens and for feed.



And from Kevin in Williams, Arizona
"I started getting real sick after an egg sandwich yesterday morning. I don't know that it may or may not be related...However, on nightly news I heard the report regarding egg's. I started trying to research. I had in fact eaten eggs from Safeway, (

Lucerne

brand) in Williams, Arizona but it was stamped Aug 16 PK13 P1711 205."
P-1711

is

USDA's

Plant ID number for

Hickman's Egg Ranch, Inc. in

Maricopa

, Arizona

. The company's eggs have not been recalled.
The industry's
Egg Safety Center
has been quick to point out that 500 million recalled eggs represent "less than 1%" of the annual egg production in the United States. But their tally includes eggs that are destined for the production of bulk pasteurized liquid eggs supplied to food processors.
In 2008, the
US table egg industry
produced 209.1 million cases of eggs (
360 eggs/case
). Roughly one-third of the eggs were either further processed (68 million cases) or exported (1.4 million cases). The other 139.7 million cases – 50.3 billion eggs – went to retail or food service use. Thus, in 2008 terms, today's recalls represent just under 1% of an entire year's production of shell eggs for retail, restaurant and food service use.
The recall, however, does not span a full year's production. Taking the broadest date range (the
Hillandale

Farms of Iowa
recall), 131 days' worth of egg production are at risk. That represents just under 36% of a year, or roughly 18 billion eggs. On this basis, the 500 million eggs recalled so far represent
more than 2.5%
(2.78% to be more precise) of the shell eggs produced during the period of the recall.
How did this situation get so out of hand? It's hard to fix a problem when tools are left sitting on a shelf.
FDA solicited comments
on the Proposed Rule during the balance of 2004 and into 2005. The final comment period closed on July 25, 2005 –
and the entire shovel-ready program sat on the shelf for the next four years
.
On July 7, 2009 – under the Obama Administration – FDA finally pushed the start button by publishing its
Final Rule
, which included these mandates:
Developing and implementing a written Salmonella

Enteritidis

(SE) prevention plan;
Pullets (young hens that will be used as layers) are to be raised in an environment that is monitored for SE;
Establishing an environmental control program to prevent cross-contamination between

henhouses

and farms;
Using rodent and pest control programs;
Cleaning and disinfecting

henhouses

after SE contamination is detected;
Mandatory environmental testing for SE at specified stages during the life of a laying flock;
Mandatory egg testing for SE when an environmental sample is SE-positive;
Maintenance of appropriate records; and
Registration with FDA.
As I reported last year
, egg producers that maintain flocks of 50,000 or more hens had until July 9, 2010 to comply. Smaller producers (3,000-50,000 hens) were given an additional two years grace period, and very small producers were exempted.
Had this Final Rule been promulgated in 2005 instead of 2009, all egg producers with flock sizes of more than 3,000 hens would now be completely covered by these mandates. If these mandates had been in force –
and enforced
– the
Salmonella
Enteritidis
outbreak that is sickening consumers and decimating the shell egg industry could have been prevented.
Instead, we are once more witnessing the aftereffects of a

laisser

-

faire

attitude that is costing US consumers and taxpayers tens of millions of dollars.
As for the egg recall investigation, I have reported what I have learned about Target's Market Pantry eggs to an FDA contact. She has promised to pass the information along to the epidemiology section.
If you would like to receive automatic email alerts for all new articles posted on

eFoodAlert

, please
click here
or submit your request using the sidebar link. Please include "subscribe

eFoodAlert

" in the subject line.